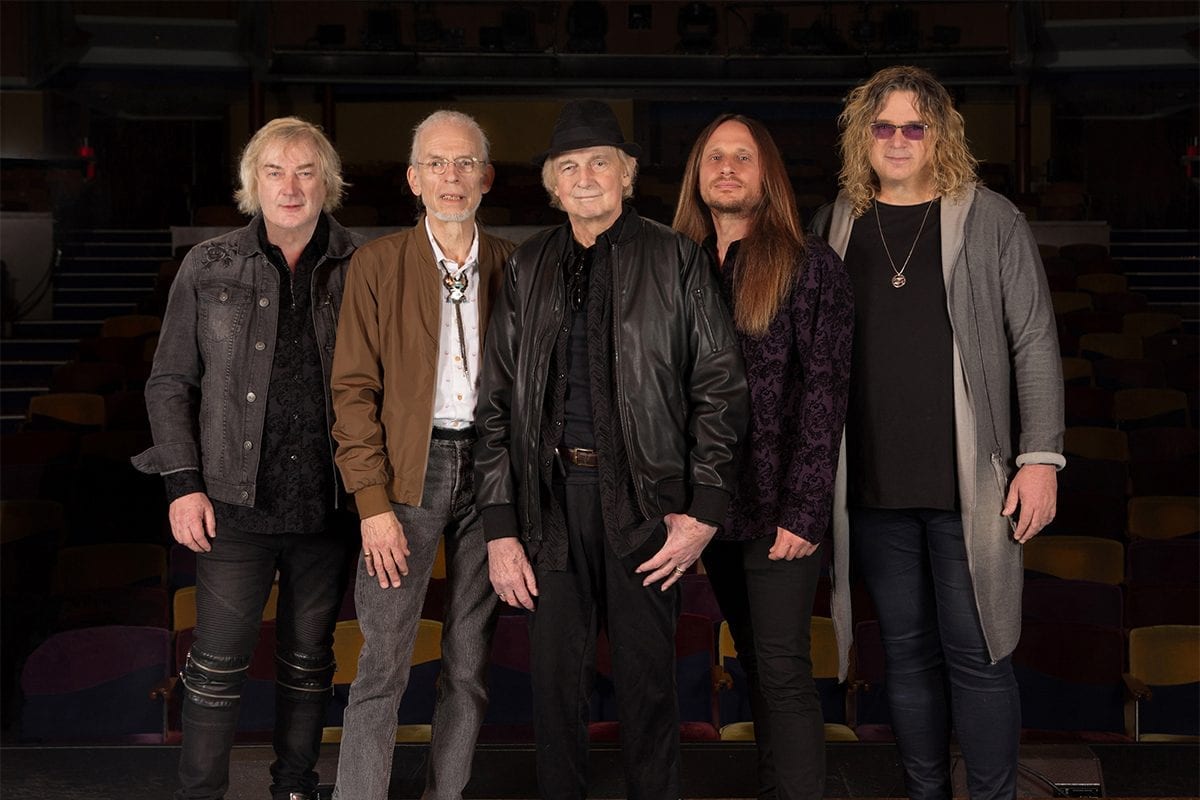 YES has released a live recording of their cover of John Lennon's 1971 song "Imagine". The song is featured of the prog-rock band's forthcoming live album and comes ahead of what would have been John Lennon's 80th birthday this October 9th.
Hear the track now in the player below.
"Imagine" – along with the rest of YES' forthcoming live album – was recorded in Las Vegas during the final night of the group's 2019 Royal Affair Tour. The group chose the song in honor of drummer Alan White, who, prior to joining YES, was a member of Lennon's Plastic Ono Band and actually played on the original record nearly 50 years ago.
"They put a special film together with footage from that time. We played 'Imagine' on the Yes tour, and they'd run it behind me," White explains. "The first time I saw it, I turned around and went, 'Who the hell is that guy?!'"
The Royal Affair Tour: Live from Las Vegas is due out October 30th via BMG. It also features YES favorites "Roundabout," "Starship Trooper" and more. See the full track listing in the player below.
YES are Steve Howe (guitar), Alan White (drums), Geoff Downes (keyboards), vocalist Jon Davison and Billy Sherwood (bass/vocals) with additional drums by Jay Schellen. For the final night of the Royal Affair Tour, YES were joined by John Lodge of The Moody Blues for the encore of Imagine, the recorded version, on which he shared the vocals with Jon Davison.
You can pre-order The Royal Affair Tour: Live from Las Vegas now on Amazon.
Yes – "Imagine"
The Royal Affair Tour: Live In Las Vegas – Track Listing
1. No Opportunity Necessary, No Experience Needed
2. Tempus Fugit
3. Going For The One
4. I've Seen All Good People
5. Siberian Khatru
6. Onward
7. America
8. Imagine
9. Roundabout
10. Starship Trooper