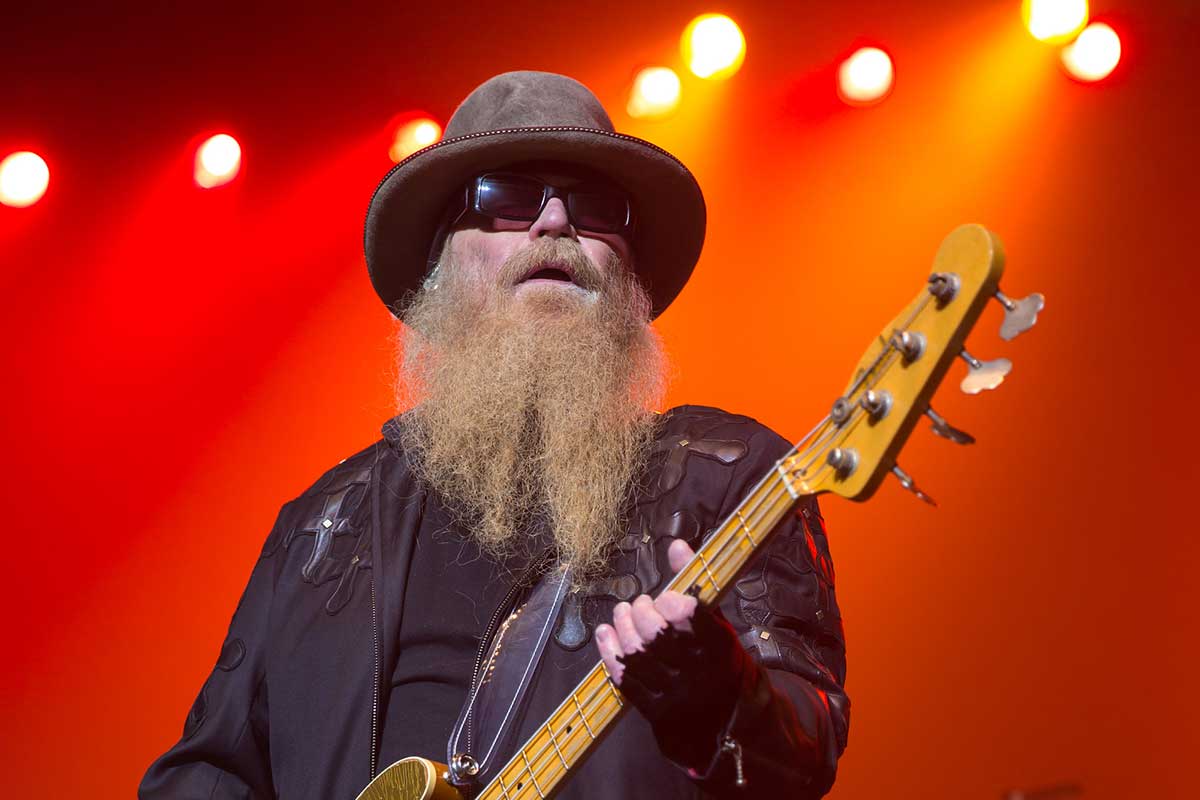 ZZ Top bassist Dusty Hill has passed away at the age of 72. News of his death was confirmed in a statement issued by fellow band members Billy Gibbons and Frank Beard.
"We are saddened by the news today that our Compadre, Dusty Hill, has passed away in his sleep at home in Houston, Texas," the statement reads. "We, along with legions of ZZ Top fans around the world, will miss your steadfast presence, your good nature, and enduring commitment to providing that monumental bottom to the 'Top'. We will forever be connected to that 'Blues Shuffle in C.' You will be missed greatly, amigo."
Although Dusty Hill was not a founding member of the Texas based group, he had been with the band for more than five decades. Together with Frank Beard and Billy Gibbons, the trio were one of the longest-running and most stable lineups in classic rock history.
Joseph Michael "Dusty" Hill was born in Dallas, TX on May 19, 1949. After playing in a number of local bands in the Dallas area as a teenager, Hill, his brother Rocky, and his friend Frank Beard moved with their band American Blues to the Houston area. American Blues soon split up and Hill and Beard went on to join ZZ Top, who had just released their first single.
In April 2020, Billy Gibbons said in an interview that the band was currently working on their 16th studio album.
Earlier this month, ZZ Top kicked off their "A Celebration With ZZ Top" tour. Their July 21st show was cancelled due to a "health issue within the band" and they performed a show in New Lenox, IL on July 23rd without Dusty Hill, who had returned home to Texas due to an issue with his hip.