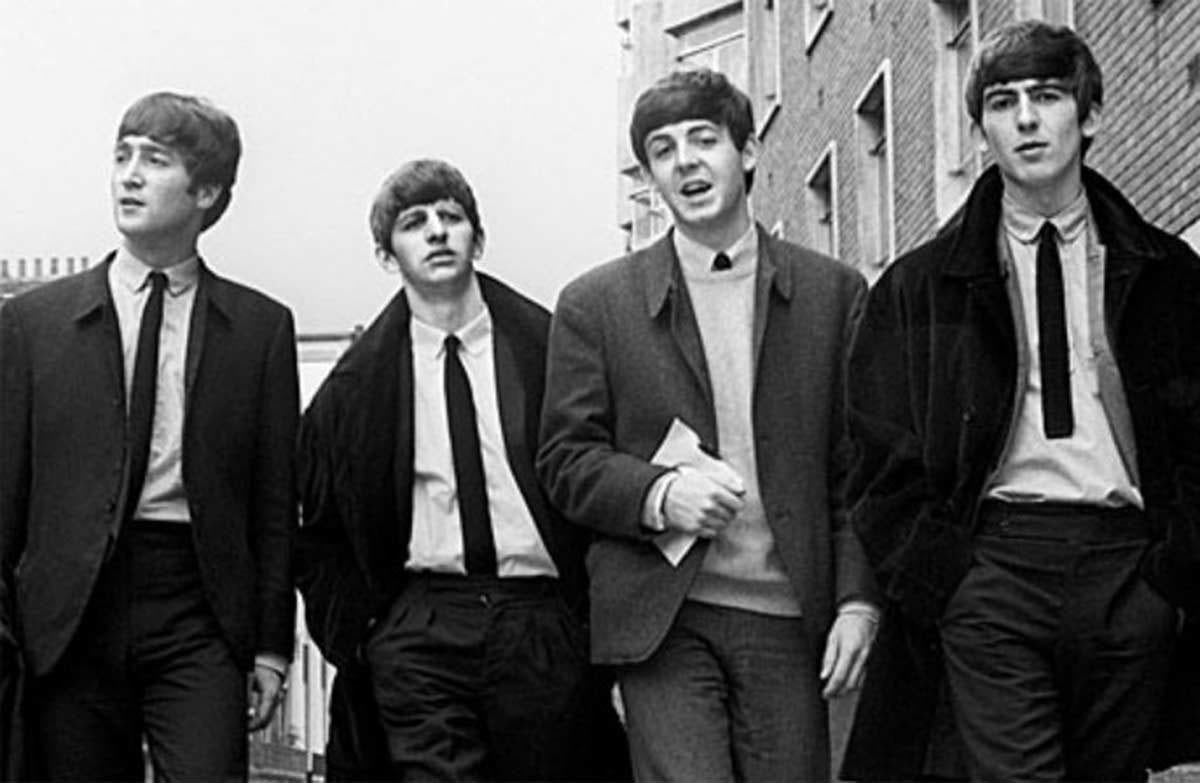 With just a little practice, you too could woo the love of your life with one of these romantic songs, or at least impress someone around a campfire. If you've always wanted to learn at least one classic rock song on guitar, pick one of these ten love songs below – they've all got minimal chords and maximum familiarity.
---
10

Joni Mitchell – "A Case of You"

Chords you need to learn: C, F, G, Am, Dm, Em

In 1971, Joni Mitchell released her acclaimed album, Blue, featuring "A Case of You." Described as being about either Graham Nash (whom she had recently broken up with), Leonard Cohen (longtime friend and one-time lover) OR James Taylor (her current lover at the time), the song has been recorded by over 300 artists! James Taylor played guitar on this track as Joni Mitchell decided to play an Appalachian dulcimer.
---
09

Willie Dixon – "I Can't Quit You Baby"

Chords you need to learn: C, G, D

Written by blues master Willie Dixon and first released by Otis Rush, you may know this song because Led Zeppelin covered it on their 1969 debut album. Jimmy Page's version included a few more chords, but you only need the three basic ones for a fine rendition. It make take you a few more years though to master the guitar solo at the break.
11 Classic Rock Hits That Are Actually Blues Songs
---
08

Coldplay – "Fix You"

Chords you need to learn: A, D, G, Bm

Coldplay's Chris Martin began to write this song for then-wife Gwyneth Paltrow to help her grieve after the death of her father. He and the band have since said, "'Fix You' is probably the most important song we've ever written."
---
07

U2 – "With Or Without You"

Chords you need to learn: C, D, G, Em

Bono wrote this U2 song as a depiction of the struggle he faced being both a husband and father and a traveling musician. He also explained it as highlighting the struggle just to love deeply, as "there's nothing more revolutionary than two people loving each other. One, 'cause it's so uncommon these days, and two, 'cause it's so difficult to do."
---
06

Van Morrison – "Brown Eyed Girl"

Chords you need to learn: C, D, G, Em, D7

If your loved one has brown eyes, this 1967 Van Morrison song should jump to the top of your list of rock love songs to learn on guitar. Originally deemed too "naughty" for many radio stations, the sanitized version replaced "making love in the green grass" with "laughin' and a-runnin', hey hey" from a previous verse.
---
05

The Beatles – "Love Me Do"

Chords you need to learn: C, D, G

Simply put, this early Beatles song is about begging for someone's love and affection. Released as the band's very first single in England, it later went #1 in the U.S. If you really want to impress someone, learn how to play the harmonica part, too.
---
04

Leonard Cohen – "Hallelujah"

Chords you need to learn: C, F, G, Am

Originally released in 1984 to little acclaim, "Hallelujah" is one of those rare songs that has had resurgence after resurgence. John Cale first covered it, which inspired Jeff Buckley, who inspired Rufus Wainwright, whose version was included on the Shrek soundtrack, which blew the song wide open once again. If you want to learn a song that everyone from age 3 to 100 knows and loves, this is the one.
---
03

Bryan Adams – "Heaven"

Chords you need to learn: C, F, G, Am, Dm

Pretty much the definition of a "power ballad," this song certified Bryan Adams as a superstar. "Heaven" transcended the less-than-stellar movie it was originally written for, A Night In Heaven, and became Adams' first #1 hit in the U.S.
---
02

Eric Clapton – "Wonderful Tonight"

Chords you need to learn: C, D, G, F#, Em

It's said that Eric Clapton wrote this song for his soon-to-be-wife, Pattie Boyd, while she was taking a long time getting dressed for a party. Boyd, who must have been quite the muse, was also the subject of the Clapton-penned "Layla."
---
01

The Beatles – "Something"

Chords you need to learn: C, D, G, F#, Em

Yes, it's true – Pattie Boyd also inspired this beautiful love song written by George Harrison. One of the 60s' most popular models, Boyd married Harrison in 1966. The accolades for the song were almost universal – Paul McCartney said it was "George's greatest track," John Lennon said that "it was the best song on Abbey Road," Paul Simon described "Something" as a "masterpiece," Frank Sinatra called this "The greatest love song ever written," and Elton John said, "'Something' is probably one of the best love songs ever, ever, ever written. It's like the song I've been chasing for the last thirty-five years."