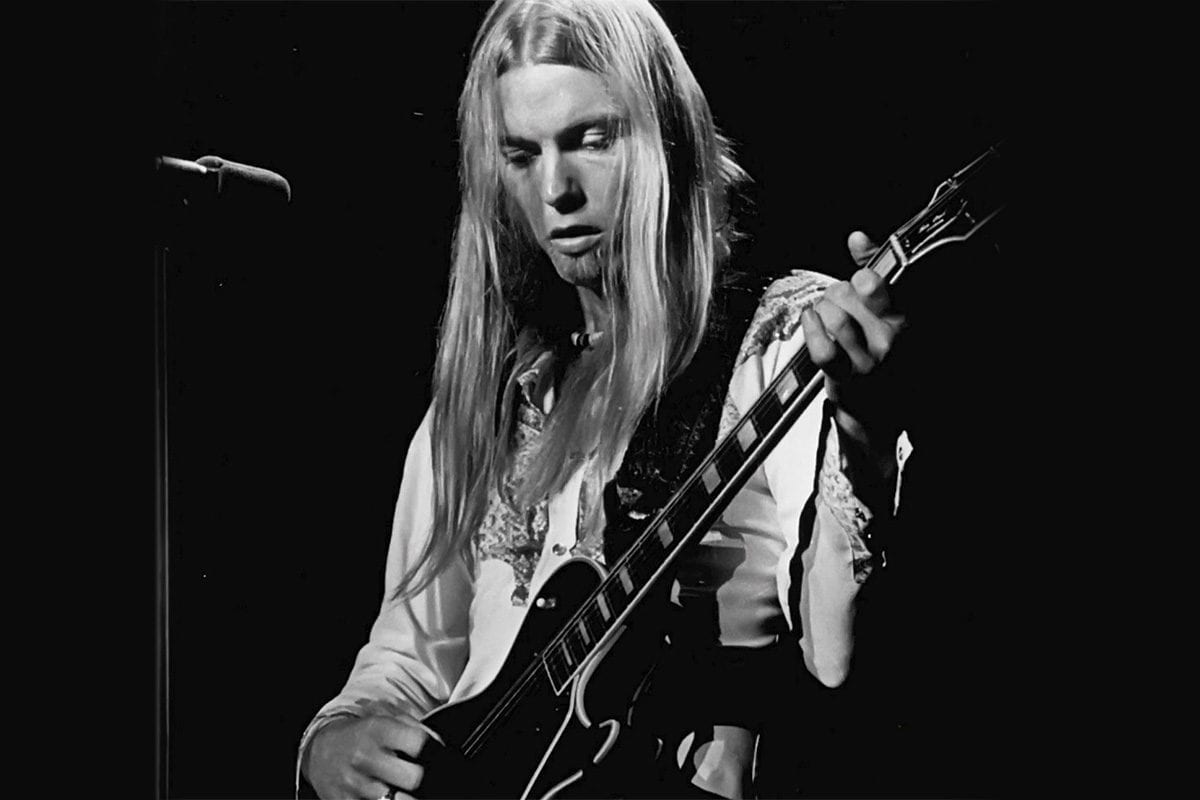 What makes a great autobiography? Honesty, great stories, and the willingness of the author to really go deep. The following books have either stood the test of time, or have recently topped the charts and gotten enthusiastic reviews from critics and fans alike. Sadly, two of our choices feature artists who have passed – David Bowie and Gregg Allman.
10

Eric Clapton – "The Autobiography" (2007)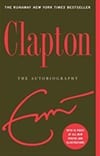 Eric Clapton has endured more triumphs and tragedies than almost any rock star.  He's also been in more successful bands – The Yardbirds, Cream, Blind Faith, Derek and the Dominos, and then his own brilliant solo career.  Clapton doesn't try to dodge the truth, and expounds on love, loss, music and addiction. 

"All I am certain of right now is that I don't want to go anywhere, and that's not bad for someone who always used to run."  ― Eric Clapton
---
09

Steve Jones – "Lonely Boy: Tales from a Sex Pistol" (2017)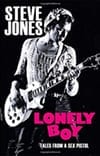 From the original leader of the influential group The Sex Pistols, Jones riffs on the beginning of the punk movement, his sad and abusive upbringing, how one TV show started the "Filth and the Fury" headlines that almost killed the band and how he wrote the book knowing "I'm not going to come out of this whole thing smelling like roses."
"When I was in the Sex Pistols, I listened to Boston. But I couldn't tell anybody, you know. I'd get lynched." ― Steve Jones
---
08

Nikki Sixx – "The Heroin Diaries: A Year in the Life of a Shattered Rock Star" (2007)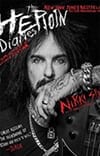 Bassist Nikki Sixx of Mötley Crüe famously "died" for two minutes in 1987 from a heroin overdose and was brought back to life by paramedics after a 911 call from fans. This book delves into a heroin-infested year of his life with no details spared. Sixx shares his diary entries and artwork from this drug-dazed time.
"This was the crazy routine I had at the time. I would start out freebasing or mainlining anywhere in the house: the front room, the kitchen, the bathroom. But as soon as the coke-induced psychosis kicked in, as soon as the insanity began, I would make a beeline for my bedroom closet. That was my refuge. The only way to bring myself down quicker was heroin. Heroin would make the madness go away: it was the easy solution. It seemed to make sense at the time." ― Nikki Sixx
---
07

David Bowie – "Moonage Daydream: The Life and Times of Ziggy Stardust" (2005)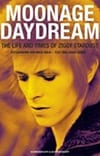 Stuffed with over 650 images from famed photographer Mick Rock, this huge coffee-table art book also includes hilarious and insightful anecdotes from David Bowie. Centered around his two-year experiment as his alter-go Ziggy Stardust, Bowie riffs on shopping for crossover stage costumes, friendships with other stars like Elton John and Mick Jagger and of course glam and fashion.
"I always had a repulsive need to be something more than human. I felt very puny as a human. I thought, 'F**k that. I want to be a superhuman." ― David Bowie
---
06

(TIE) Pete Townshend – "Who I Am" (2012)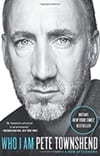 Raw and intimate, Pete Townshend lays bare everything from his early childhood abuse, to his rollicking tales of life with Keith Moon. He comes off as completely humble, giving much of the credit for The Who's success to Daltrey and others.
"The music we play has to be tomorrow's, the things we say have to be today, and the reason for bothering is yesterday." ― Pete Townshend
---
06

(TIE) Roger Daltrey – "Thanks a Lot Mr Kibblewhite: My Story" (2018)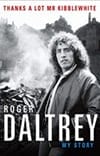 Roger Daltrey was expelled from grammar school at the age of 15, after he and some friends shot off their air rifles. The book's title refers to the headmaster, Mr. Kibblewhite, who said on his exit, "You'll never make anything of your life, Daltrey." Although Daltrey wrote almost no Who songs, rarely played an instrument and didn't contribute any lyrics, there is no Who without him. Even Townshend, who is responsible for virtually all of the music, says Daltrey is "the unquestionable leader" of the band. Daltrey comes off as the "adult" in the Who, even choosing early on to stay in a different hotel than the others because he was sick of getting thrown out at 3 a.m. for their antics.
"'Why don't you all ffffffffade away?' It wasn't a stutter. To me, it wasn't a sign of weakness. It wasn't a slip of the tongue. It was aggression, pure aggression, pushed forward by that onbeat. Bottled-up rage, barely controlled, spilling out onto vinyl, shouting I hope I die before I get old." ― Roger Daltrey
---
05

Gregg Allman – "My Cross To Bear" (2012)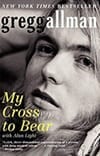 Gregg Allman was on the music scene for almost five decades, and he lays those decades raw in what has been called his "Southern gothic rock epic." Although drink- and drug-addled for most of his life, Allman began keeping a journal in 1981 and also recorded his memories on cassettes, which kept the book honest and accurate.
"It was once said that the blues is nothing more than a good man feeling bad, and that's what it is. Believe me, singing a blues song makes you feel better afterwards." ― Gregg Allman
---
04

Bob Dylan – "Chronicles: Volume One" (2004)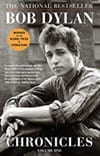 Allegedly the first volume of an anticipated trilogy, Bob Dylan focuses the majority of this book on his first year in New York City in 1961, with multiple flashbacks to his upbringing in Minnesota. The prose is not straightforward, and like Dylan's music, the reader may have to put some mental work into deciphering this sometimes meandering tale. The abridged audio version of the book is read by friend and actor Sean Penn.
"Most people who write about music, they have no idea what it feels like to play it. But with the book I wrote, I thought, 'The people who are writing reviews of this book, man, they know what the hell they're talking about.' It spoils you … they know more about it than me. The reviews of this book, some of 'em almost made me cry—in a good way. I'd never felt that from a music critic ever." ― Bob Dylan
---
03

Patti Smith – "Just Kids" (2011)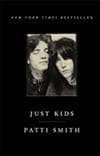 Just Kids is actually a love story about Patti Smith and her best friend and fellow artist Robert Mapplethorpe, figuring out how to survive and thrive in bohemian New York City in the late 60s and early 70s. That both went on to become two of the most influential artists of the day, seemed almost destined.
"We were as Hansel and Gretel and we ventured out into the black forest of the world. There were temptations and witches and demons we never dreamed of and there was splendor we only partially imagined. No one could speak for these two young people nor tell with any truth of their days and nights together. Only Robert and I could tell it. Our story, as he called it. And having gone, he left the task for me to tell it to you." ― Patti Smith
---
02

Keith Richards – "Life" (2010)
Like the joke goes, at the end of this world, all that will remain are roaches and Keith Richards. It's a miracle that Richards is still alive, after hearing again in minute detail about his massive drug use in this autobiography. And it makes it easy to see why the relationship between Richards and Mick Jagger has been so tumultuous over the years.
"But I'm not here just to make records and money. I'm here to say something and to touch other people, sometimes in a cry of desperation: 'Do you know this feeling?'" ― Keith Richards
---
01

Bruce Springsteen – "Born to Run" (2016)
Although Bruce Springsteen is known for being a very private person, his candor and honesty in Born to Run is astonishing. Revealing his ongoing struggles with depression, his family and personal life, and his approach to music and songwriting, Bruce lays bare many stories that have never been told. Now is a perfect time to get caught up on all things Bruce, as he has just announced that he'll be recording a new record with the E Street Band in the fall, and then touring to support it in 2020.
"Writing about yourself is a funny business…But in a project like this, the writer has made one promise, to show the reader his mind. In these pages, I've tried to do this." — Bruce Springsteen