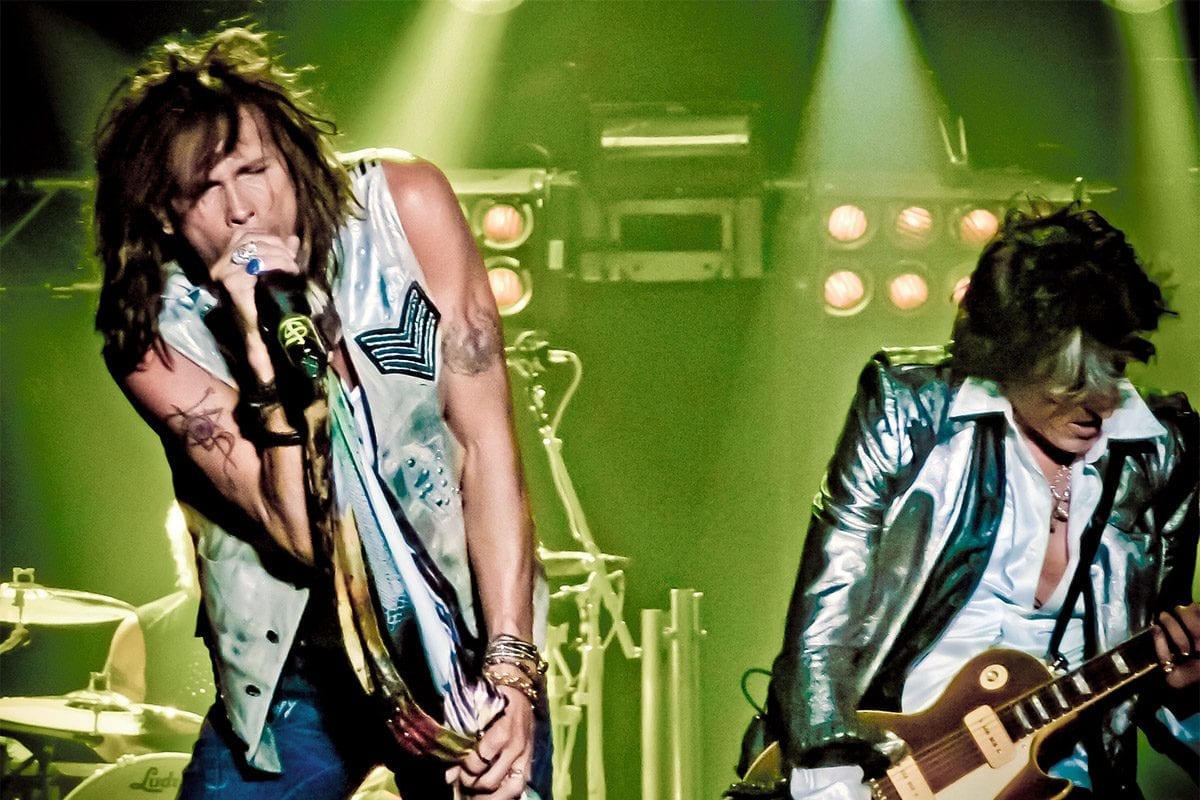 Aerosmith has extended their Las Vegas residency with 15 additional shows, running through June 2020. Tickets for the newly added shows at the Park MGM's Park Theater go on sale Friday, September 13th via Ticketmaster.
Aerosmtih: Deuces Are Wild is produced by Giles Martin (The Beatles LOVE by Cirque du Soleil) and features never-seen-before visuals and audio from Aerosmith recording sessions.
The band is now also offering VIP ON-STAGE THX-PERIENCE packages which include an on-stage seating/standing ticket, a pair of 1more THX-certified Triple Drive Headphones, onstage VIP bar access and entry through a VIP entrance.
All dates are listed below.
Aerosmith: Deuces Are Wild Las Vegas Residency Shows
September 21, 23, 26, 28
October 1, 3, 6, 8
November 14, 16, 19, 21, 24, 26, 29
December 1, 4
January 29, 31
February 3, 5, 8, 10, 13, 15
May 20, 23, 25, 28, 30
June 2, 4
Aerosmith – Steven Tyler (vocals), Joe Perry (lead guitar), Brad Whitford (guitar), Tom Hamilton (bass) and Joey Kramer (drums) – are a living piece of American music history, having sold over 150 million albums worldwide and been inducted into the Rock and Roll Hall of Fame. They are the recipients of countless awards including four GRAMMYs, eight American Music Awards, six Billboard Awards and 12 MTV Video Music Awards among many other honors. Proving that they can cross genre-boundaries with ease, these rock legends have even taken home a Soul Train Award for Best Rap Single for their remix of Run DMC's "Walk This Way." With scores of multi-platinum albums, Aerosmith continues to inspire generations to get their wings, get a grip and just push play. It is no wonder why they are one of the most beloved bands of all time.