15

Journey – 48 million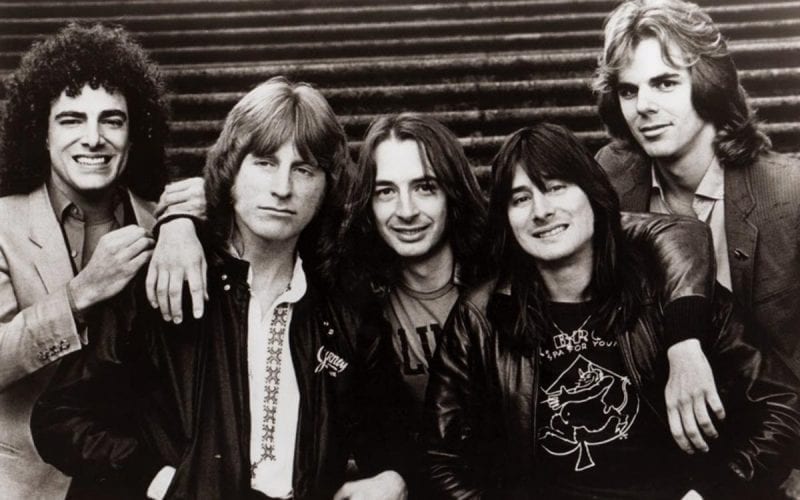 Once Steve Perry joined Journey, the band started its meteoric rise in the U.S. with 1978's Infinity release. That juggernaut continued with the addition of Jonathan Cain, peaking with 9 million in sales for Escape. Those sales were eclipsed by their Greatest Hits release, which garnered 15 million in U.S. sales, spending a mind-blowing 554 weeks on the Billboard 200 album chart.
---
14

U2 – 52 million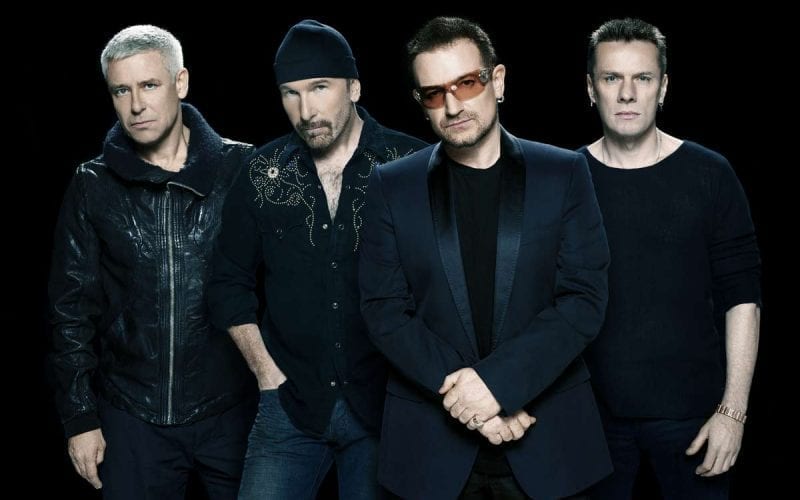 Released in 1987, The Joshua Tree is U2's highest selling album. It sold 10 million copies in the U.S. and 25 million worldwide. The band celebrated the album's 30th anniversary with a worldwide sold out tour.
Top 20 Best Rock Albums of the '90s
---
13

Fleetwood Mac – 54.5 million

Although most casual fans may be unaware of Fleetwood Mac's entire career, the band's first studio album was released in 1968. It wasn't until their 6th studio album, Future Games, that the band had any noticeable sales in the U.S. But it was their 10th (Fleetwood Mac) and 11th (Rumours) albums that made the band household names, with the addition of Lindsey Buckingham and Stevie Nicks. Rumours remains their #1 seller with over 13 million copies sold.
---
12

Van Halen – 56.5 million

Van Halen is one of the rare bands, let alone rock bands, that have had two albums reach "Diamond" status, selling over 10 million copies each. The first one was their debut release Van Halen, and the second was 1984. The band still holds the record for having the most #1 songs (13) on Billboards' Mainstream Rock chart.
---
11

Metallica – 63 million

Metallica (commonly known as The Black Album) is Metallica's fifth studio album and has sold over 16 million copies in the U.S., tripling sales of their next highest-selling album. There were five singles released: "Enter Sandman," "The Unforgiven," "Nothing Else Matters," "Wherever I May Roam" and "Sad but True." The band has sold over 100 million albums worldwide. Fun fact: Almost 6 million copies of the release were purchased on cassette.
---
10

Bruce Springsteen – 65.5 million

Recording steadily since 1973, Bruce Springsteen has released 19 studio albums in his career. Born In The U.S.A. dwarfs the sales of his other studio albums at 15 million sold, but his greatest hits package, Live/1975–85, comes close at 13 million. The Boss has also just hinted at a new E Street Band album in 2020 that will be accompanied by a tour, so he may end up eventually surpassing Aerosmith in sales.
---
09

Aerosmith – 66.5 million

The boys from Boston have released 12 albums that have reached multi-platinum status, which is a huge accomplishment in their over four-decade career. Their Greatest Hits collection from 1980 tops the list at 11 million copies sold. Aside from a few years in the early 80's, the band still includes its five members from 1971 – Steven Tyler, Joe Perry, Tom Hamilton, Joey Kramer and Brad Whitford.

Backstage Access:
Aerosmith Airplanes
---
08

Rolling Stones – 66.5 million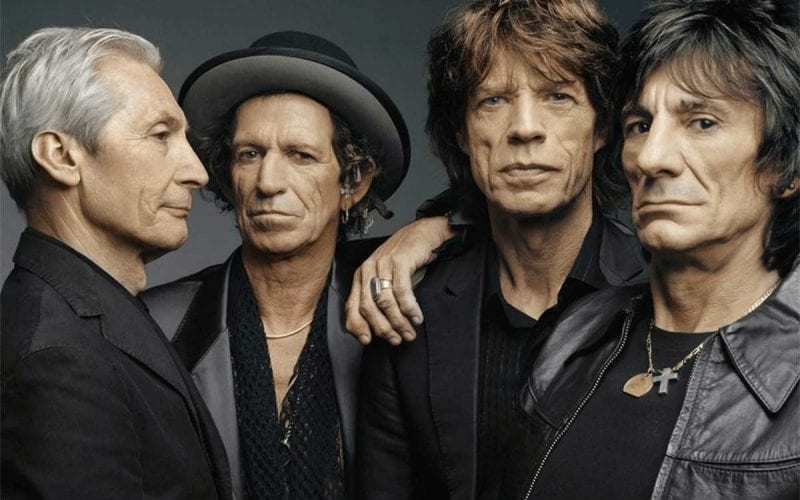 Once again, it's a greatest hits release, Hot Rocks 1964–1971, which finds itself in the top sales position for The Rolling Stones, with 12 million copies sold in the U.S. Their highest-selling studio album is Some Girls with 6 million sold. Incredibly, the Stones charted their 37th top 10 album on the Billboard 200 chart with Blue & Lonesome in 2016.
---
07

AC/DC – 72 million

AC/DC has sold over 72 million albums in the U.S. alone, making them one of the five top-selling bands in American music history. They have sold more than 200 million worldwide, with Back in Black (22 million) being their highest selling record in the U.S.
---
06

Pink Floyd – 75 million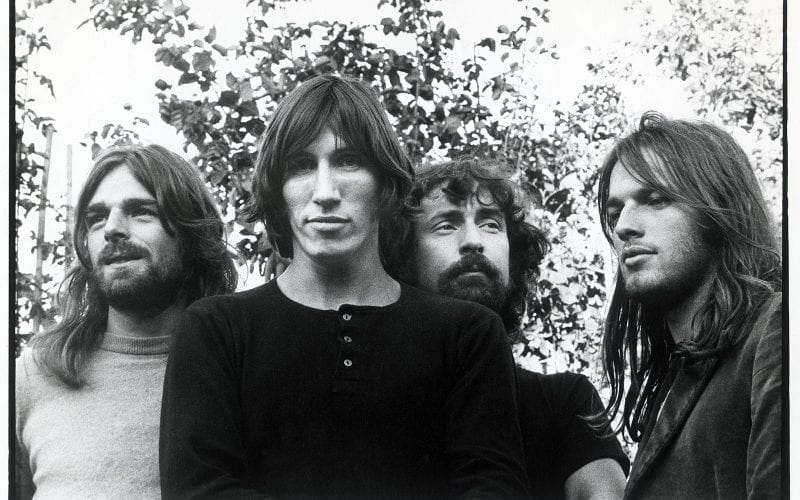 The Dark Side of The Moon, released in 1973, remained on the Billboard chart for a record-setting 741 weeks from 1973 -1988. Although it is Pink Floyd's biggest selling album internationally, it takes the #2 position in the U.S. (17 million), behind the double album The Wall (23 million).
---
05

Elton John – 78.5 million

Elton John has sold over 200 million records worldwide, and that is expected to climb, due to the release of his biopic, Rocketman, released in 2019. John has released 30 (!) studio albums in his lengthy career, with Goodbye Yellow Brick Road topping the U.S. charts with 8 million sold.
---
04

Billy Joel – 84.5 million
---
Of all of Billy Joel's studio albums (13), only two have not gone platinum – his first, Cold Spring Harbor, and his last, Fantasies & Delusions.  His biggest seller is The Stranger, clocking in at 13x platinum. But even that is dwarfed by the sales on his Greatest Hits – Volume I & Volume II at 23x platinum.
---
03

Led Zeppelin – 111.5 million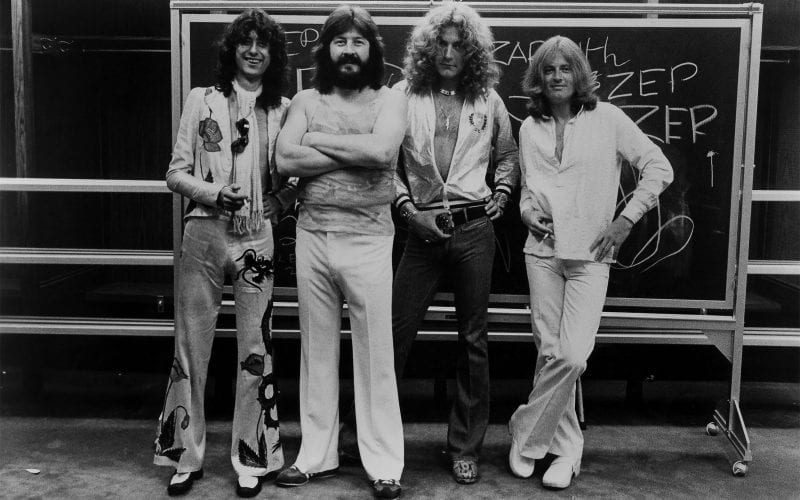 Led Zeppelin IV or Zoso, released in 1971, is Led Zeppelin's best-selling album ever and the ninth best-selling album of all time. The album is certified 23x platinum the U.S. and is estimated to have sold over 37 million copies worldwide. The highlight of the album is the masterpiece "Stairway to Heaven," which is widely considered to be one of the greatest rock songs ever recorded.
---
02

The Eagles – 120 million

The best-selling album ever in America is the Eagles' Their Greatest Hits 1971-1975, released in 1976. With 29 million copies sold it is also one of the highest-selling albums globally with 45 million copies sold worldwide. Including "Take It Easy," "Desperado," "One of These Nights," "Take It To The Limit," "Peaceful Easy Feeling" and four others, this album surpassed Michael Jackson's Thriller. What makes this even more incredible is that the album was released prior to the band recording Hotel California.
---
01

The Beatles – 183 million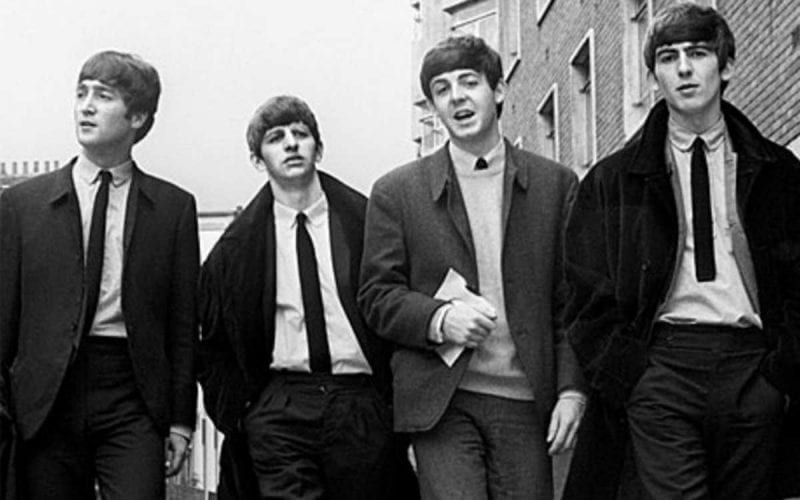 As of 2019, the Beatles have sold 600 million albums worldwide — with 183 million of those sold in the U.S. alone. The group held the top five spots on the Billboard 100 in April of 1964. That's an achievement that's likely to remain unmatched. They made $25 million in earnings that year, which equates to over $197 million today.
Top 10 Easiest Rock Songs to Learn on Guitar
This post has been updated from a previous version that included the Top 10 Best Selling Rock Bands of All Time in U.S. Sales