Road To Forever (Extended Edition)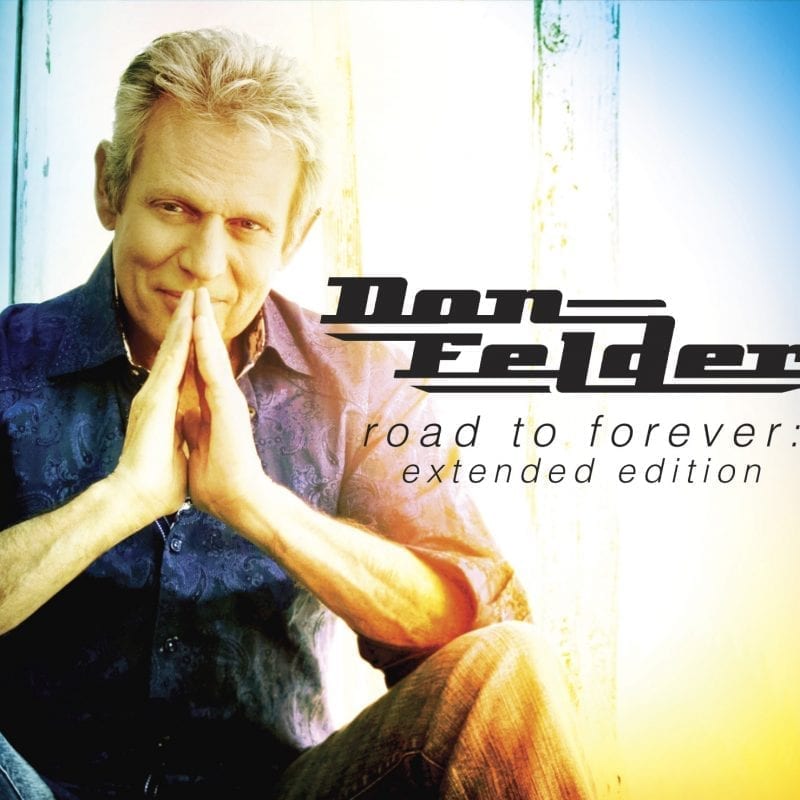 Amazon
iTunes
Track Listing
1. Fall From the Grace of Love
2. Girls in Black
3. Wash Away
4. I Believe in You
5. You Don't Have Me
6. Money
7. Someday
8. Heal Me
9. Over You
10. Road to Forever
11. Life's Lullaby
12. Can't Stop Now
13. Southern Bound
14. She Runs Free
15. Sensuality
16. Give My Life
Recommended Releases
Listen
About the Album
DON FELDER – former guitarist of the Eagles, New York Times best-selling author and four-time Grammy® Award winner – will re-release his critically acclaimed solo album on March 25 on his Top Ten Inc. label via INGrooves Music Group. Originally released October 9, 2012, ROAD TO FOREVER: EXTENDED EDITION will include four additional songs: "Can't Stop Now," "Southern Bound," "She Runs Free" and "Sensuality." The album's latest single, "You Don't Have Me," will be serviced to radio in April.
To celebrate the re-release, FELDER will hit the concert trail with Styx and Foreigner for "The Soundtrack of Summer" tour, which kicks off May 14 in Wichita, KS at the Intrust Bank Arena.
Of a concert during his 2013 season of tour, Tell Magazine (Philadelphia) called his performance "…stellar." While VintageRock.com noted: "Don Felder's second run through the area in 2013 saw some surprises, lots of Eagles, a great band and as always, fantastic playing from the man they call 'Fingers,' for very good reason."
more...
ROAD TO FOREVER originally debuted on Billboard's "Heatseekers" chart at #27. "Girls In Black," the album's first single, reached the Top 30 on the Mediabase Classic Rock chart while the second single, "Wash Away," co-written by FELDER and Styx's Tommy Shaw and featuring Shaw's signature vocal sound, quickly jumped to #4 on the Mediabase Classic Rock chart.Â
He wrote or co-wrote all the songs and performs guitar and lead vocals on the album, which boasts a long list of iconic guest performers including: David Crosby, Graham Nash, Stephen Stills, Steve Lukather, David Paich and Steve Porcaro of Toto, Randy Jackson, Styx's Tommy Shaw and others. It was produced by FELDER along with Robin DiMaggio (Posse 2.0 bandleader on the "Arsenio Hall Show," United Nations' Musical Director).
Image Gallery
Don Felder Videos
Don Felder Headlines