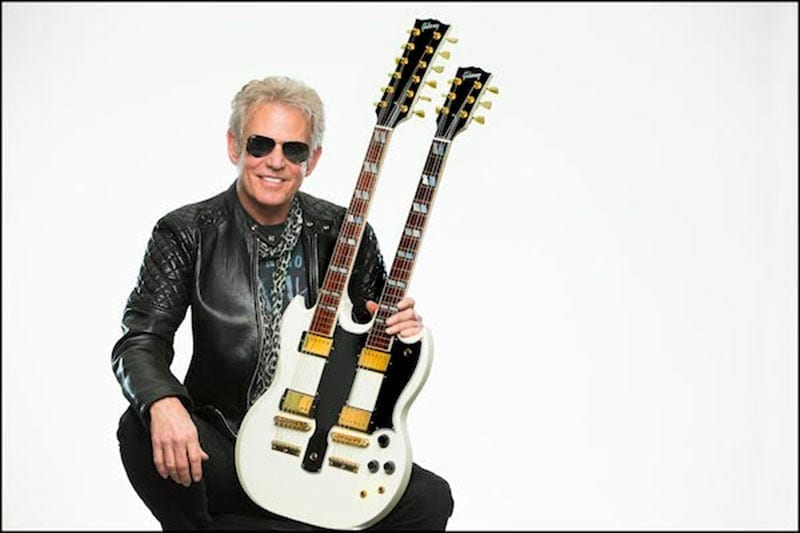 Fresh from releasing his critically acclaimed solo album American Rock 'N' Roll in April, Rock and Roll Hall of Fame inductee and former Eagles guitarist Don Felder has announced three European shows this September.
The shows will kick off at Bush Hall in London on September 19th, marking Felder's first ever UK solo gig. He'll then head to France and Germany for concerts in Paris on September 21st and Berlin on September 23rd.
Perhaps best known for the songs he co-wrote and recorded during his 27 years with the Eagles (including "Hotel California"), Felder continues to tour extensively as a solo artist and record new material. In a recent interview with CDJ's Villanueva, he explained of life in the studio and on the road, "…they're totally different worlds and both of them just have me hooked, shackled. I can't give up one for the other or give up touring for the studio. So, I try to balance it the best I can."
In September Felder will be playing songs from his new album, American Rock 'N' Roll, live in Europe for the first time, alongside old classics.
Tickets for the three UK/European dates are on sale now.
Don Felder 2019 UK + European Tour Dates
09/19 – London, UK – Bush Hall
09/21 – Paris, France- Café de la Danse
09/23 – Berlin, Germany – Frannz Club