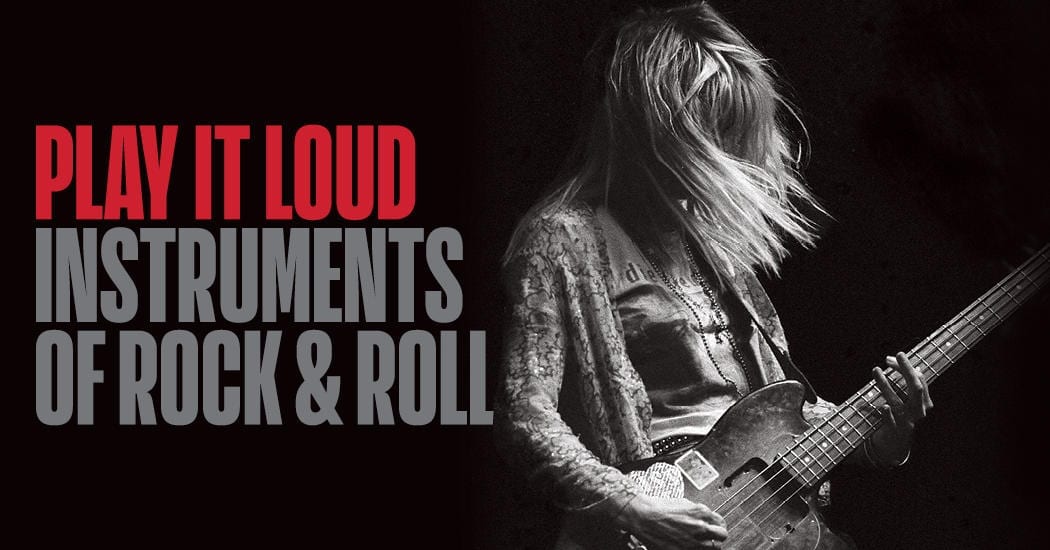 A new exhibit will open at the Rock and Roll Hall of Fame later this month. Play It Loud: Instruments of Rock & Roll explores the history of the instruments that have "inspired the musicians and made possible the songs we know and love."
The Play It Loud exhibit, which was previously on display at the Metropolitan Museum of Art in New York, takes up over four floors and is described by the Rock Hall as "the largest single exhibit the Rock Hall has ever displayed".
"Fans can expect spectacular new acquisitions and adaptations that make the show unique to its venue," reads the Rock Hall website. "Instruments showcased span from 1939 to today and many have never been displayed outside of their original concert performance settings."
Among the VIPs expected to attend the exhibit's opening on November 21, 2019, are Heart's Nancy Wilson, former Eagles guitarist Don Felder and Metallica's Kirk Hammet.
The exhibition will be open to the public until September 13, 2020, and will feature an extensive array of rock memorabilia including:
Chuck Berry's early hollow-body Gibson guitar
One of Prince's stage costumes
Eric Clapton's Martin acoustic guitar model 000-42 used during his famous MTV Unplugged concert
Jerry Garcia's "Wolf" guitar
Rory Gallagher's iconic 1961 Fender Stratocaster
Jimi Hendrix's hand-decorated electric guitar, dubbed "Love Drops," made in 1967
James Jamerson's upright bass used on many early Motown hits
Keyboard John Paul Jones used to record "Stairway to Heaven"
Steve Miller's electric guitar painted with psychedelic designs ca. 1972
Keith Richards's hand-painted Gibson Les Paul Guitar used to record Beggars Banquet
A sculpture made from what was left of one of Pete Townshend's electric guitars after he smashed the instrument during a photoshoot
St. Vincent's electric guitar, which Annie "St. Vincent" Clark designed in collaboration with Ernie Ball Music Man in 2015
Tina Weymouth's "headless" Steinberger bass guitar that she used extensively with Talking Heads and Tom Tom Club through the late 1990s
Other instruments and their stories include ones from the Beatles, Eric Clapton, Kurt Cobain, Sheryl Crow, Bo Diddley, The Eagles, Kim Gordon, Wanda Jackson, Joan Jett, Metallica, Joni Mitchell, Kate Pierson, Elvis Presley, the Rolling Stones, the Roots, Patti Smith, Bruce Springsteen, Stevie Ray Vaughan, Nancy Wilson and other rock & roll greats. Also, on display are vintage concert posters, several rigs used in live performances and sound recordings, as well as exclusive new interview footage of Tom Morello, Jimmy Page, Keith Richards, and Eddie Van Halen.
Visit RockHall.com for tickets and more info.