Live in Munich 2012
Artist:
Scorpions
Release Date: September 30, 2016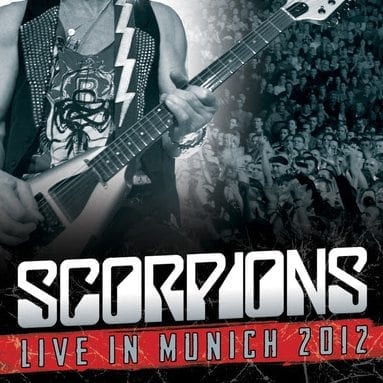 Amazon
iTunes
Track Listing
1. Sting In The Tail
2. Make It Real
3. Is There Anybody There?
4. The Zoo
5. Coast To Coast
6. Loving You Sunday Morning
7. We'll Burn The Sky
8. The Best Is Yet To Come
9. Send Me An Angel
10. Holiday
11. Raised On Rock
12. Tease Me Please Me
13. Hit Between The Eyes
14. Kottak Attack
15. Blackout
16. Big City Nights
17. Still Loving You
18. Wind Of Change
19. No One Like You
20. Rock You Like A Hurricane
21. When The Smoke Is Going Down
Recommended Releases
About the Album
Live In Munich 2012 captures the final concert on the Scorpions Sting In The Tale world tour at the Olympiahalle in Munich on December 17th, 2012. Scorpions are one of the all-time great live rock bands and this concert is no exception with the band producing a high octane performance in front of a wildly enthusiastic crowd.
Image Gallery
Scorpions Videos
Scorpions Headlines