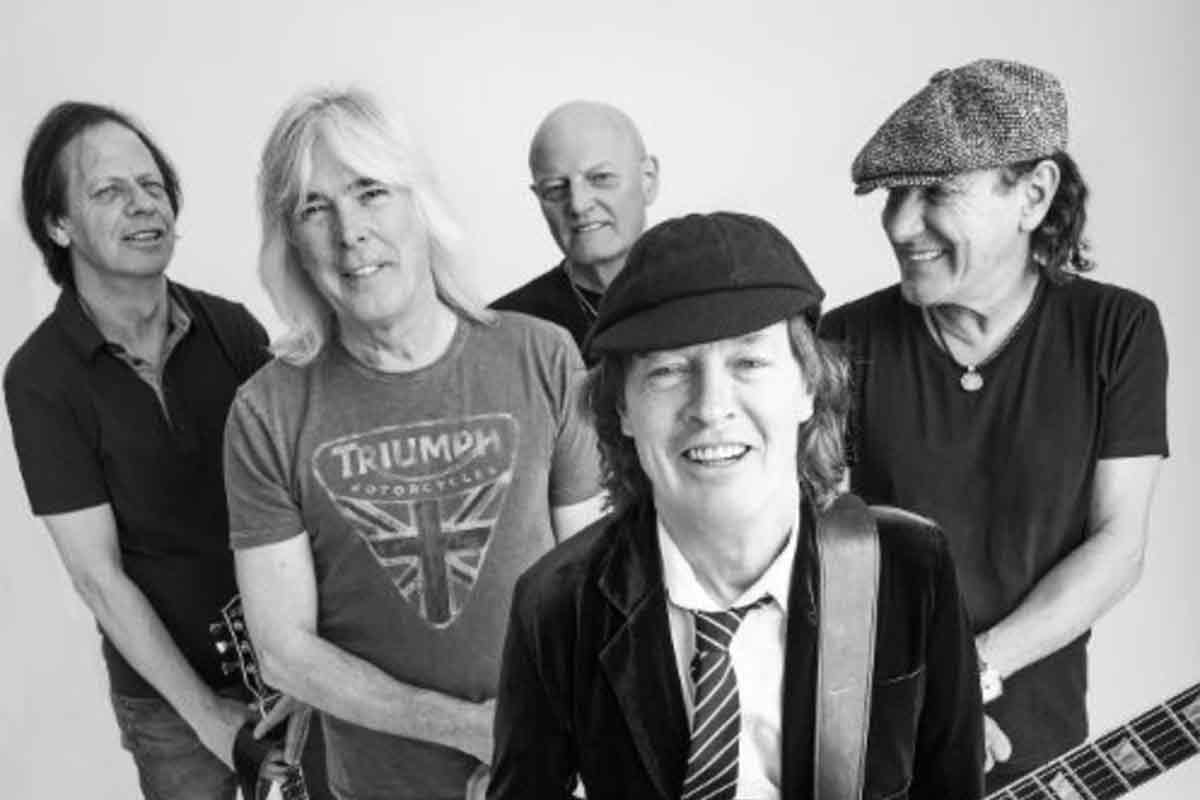 Brian Johnson has reportedly confirmed he is singing on a new AC/DC album.
Metal band Terrorizer revealed the news in a Facebook post after running into Johnson at an airport.
"We ran into Brian Johnson from ACDC at the airport today after the flight home and we asked him about the rumors of him being on the new ACDC album and he said "Yes" and that he is " Sick of denying it"," reads the January 28th post from the band.
SiriusXM radio show host Eddie Trunk also revealed on his radio show that a reliable source has told him the album is done. According to Trunk, and reported by Metalhead Zone, the album is a tribute to Malcolm Young and was built off of material the late guitarist recorded prior to his death.
Rumors have been circulating that both Johnson and drummer Phil Rudd might be returning to the band after a photo surfaced last summer of the two outside a Vancouver recording studio where AC/DC has previously recorded.
Johnson, who became the band's frontman in 1980, left in 2016 when he was beginning to suffer significant hearing loss. He was replaced by Guns N' Roses' Axl Rose for the band's tour.
Phil Rudd left AC/DC during their 2015 Rock or Bust tour while dealing with some legal troubles in New Zealand including charges of drug possession and attempting to procure murder.
Malcolm Young died in November 2017 after suffering from dementia for several years. His nephew Stevie Young replaced him in the band in 2014.
Longtime bassist Cliff Williams retired in 2016.
Watch Billy Joel and Brian Johnson Perform "You Shook Me All Night Long" at MSG