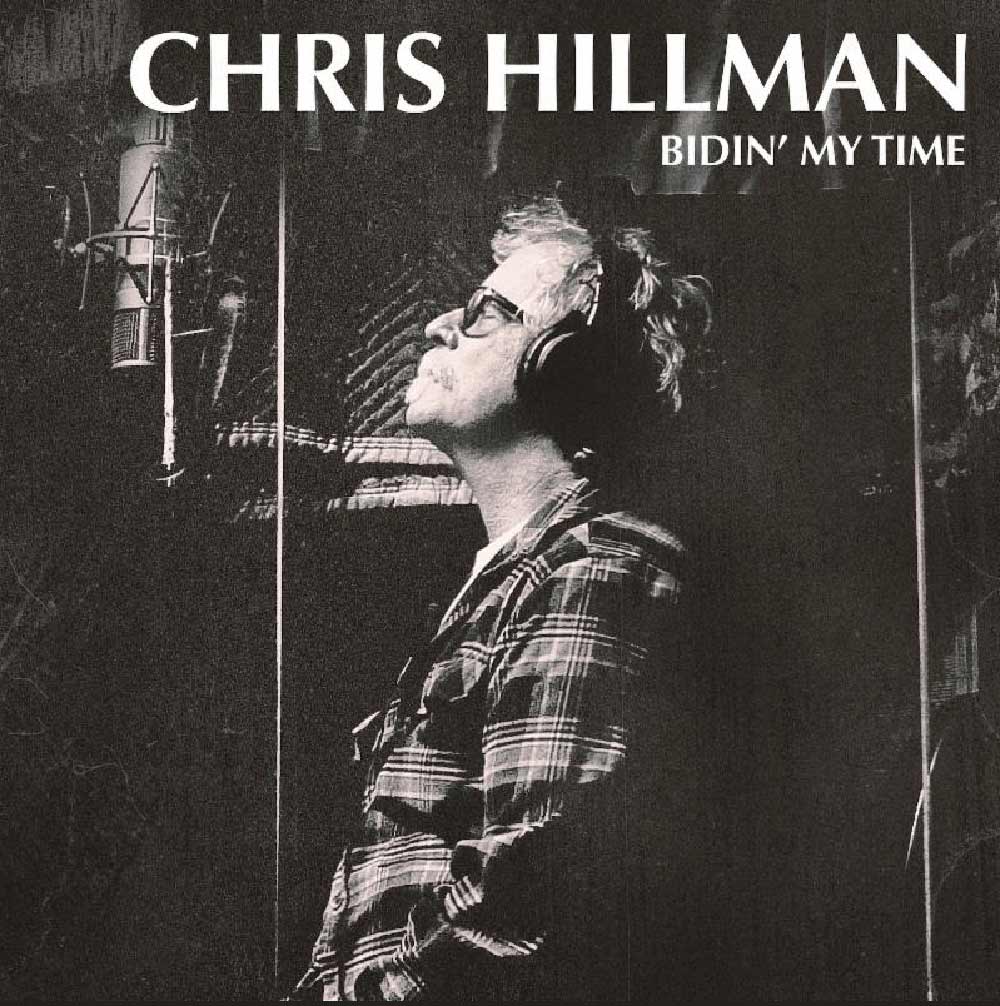 Original Byrds members David Crosby, Roger McGuinn and Chris Hillman haven't performed together since the group reunited at their Rock and Roll Hall of Fame Induction in 1991. And while there's no sign of a Byrds reunion any time soon, the three did collaborate on Hillman's forthcoming solo album, due out next month.
Bidin' My Time is Hillman's first new solo album in 12 years. It features several re-imagined Byrds tunes including"Bells of Rhymney," with guest vocals by David Crosby, "She Don't Care About Time" and "Old John Robertson" (re-titled as "New Old John Robertson").
The album also includes a cover of Tom Petty's "Wildflowers" – not a surprising choice since Petty produced the album. Heartbreakers Benmont Tench, Mike Campbell and Steve Ferrone also make appearances on the album.
Hillman will embark on a North American tour this fall in support of the release.
Bidin' My Time is due out September 22 and is available for pre-order now on Amazon.com.
Chris Hillman tour dates
Sept 21 – Sellersville, PA – Sellersville Theatre
Sept 22 – New York, NY – City Winery
Sept 23 – Fall River, MA – Narrows Center for the Arts
Sept 24 – Boston, MA – City Winery
Sept 26 – Alexandria, VA – The Birchmere
Sept 29 – Duluth, GA – Red Clay Theatre
Oct 01 – Nashville, TN – City Winery
Oct 04 – Newport, KY – Southgate House Revival
Oct 05 – Kent, OH – Kent Stage
Oct 06 – Chicago, IL – Old Town School of Folk Music
Oct 07 – Edwardsville, IL – Wildey Theatre
Oct 12 – Bakersfield, CA – Buck Owens' Crystal Palace
Oct 13 – Berkeley, CA – Freight & Salvage
Oct 16 – West Hollywood, CA – The Troubadour
Oct 26-28 – Park City, UT – Egyptian Theatre
Nov 08 – Baton Rouge, LA – Red Dragon Listening Room
Nov 09 – The Woodlands, TX – Dosey Doe Barn
Nov 10 – Austin, TX – Texas Union Theater
Jan 27 – Thousand Oaks, CA – Scherr Theatre