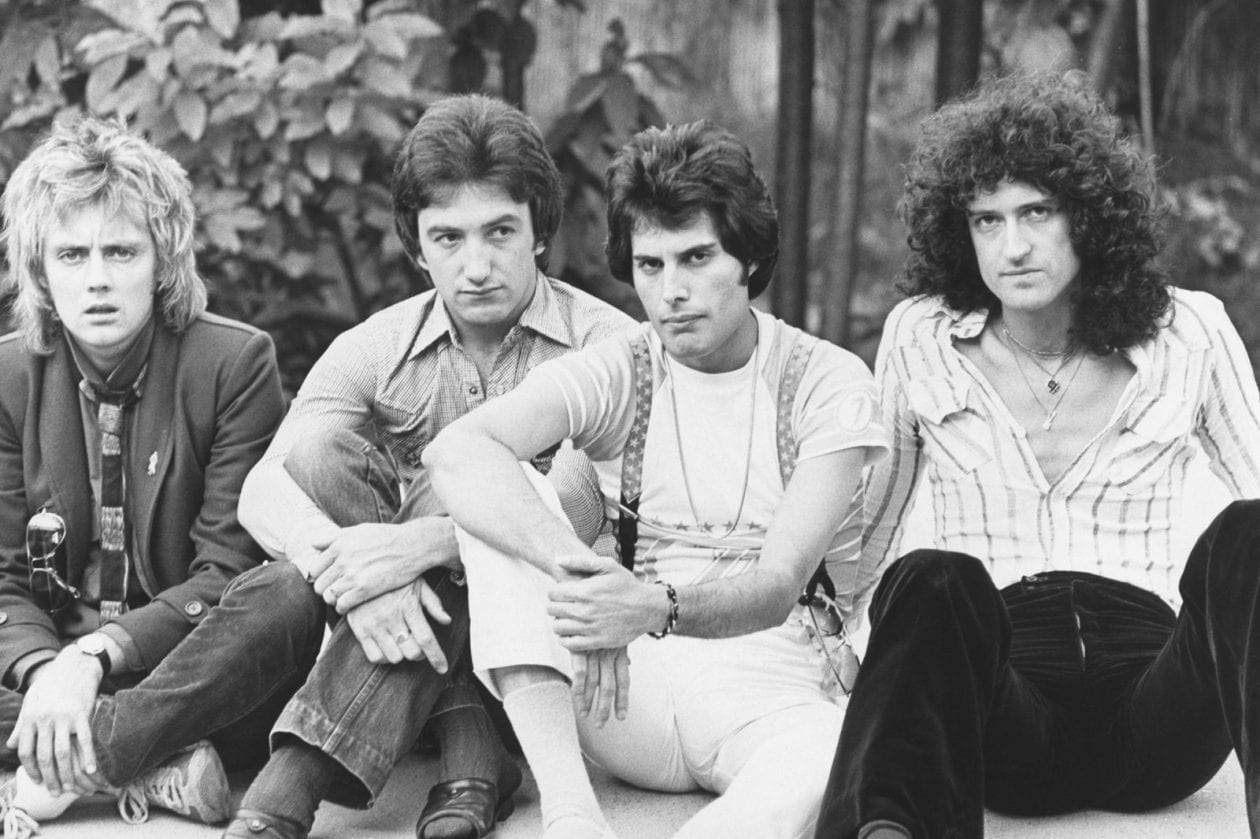 April 16, 1974 – Queen make their U.S. live debut at Regis College in Denver, opening for Mott the Hoople.
April 16, 1996 – Kiss hold a press conference aboard the USS Intrepid in New York City to announce the reunion of all four original members, and the Alive/Worldwide reunion tour. With Ace, Gene, Paul and Peter, the tour went on to gross over $140 million dollars.
April 16, 1969 – Elektra drops the MC5 after they put an ad in a local underground paper saying "F–k Hudson's", the retailer that refused to stock their Kick Out The Jams album. Hudson's pulls all Elektra albums in retaliation.
April 16, 1972 – The Electric Light Orchestra make their live debut in London.
April 16, 1976 – Boz Scaggs is knocked unconscious by bouncers when he tries to visit his friend Bobby "Blue" Bland backstage at Antone's in Austin, TX.
April 16, 1991 – Temple of the Dog release their self-titled debut. Dedicated to the late Andrew Wood, the lead singer of Mother Love Bone who died of a heroin overdose, the album features band members Chris Cornell and Matt Cameron of Soundgarden, and Stone Gossard, Jeff Ament, Mike McCready, and Eddie Vedder of Pearl Jam. Recorded in only 15 days, the album eventually is certified platinum.
Original Names of Famous Classic Rock Bands
Classic Rock Birthdays
April 16, 1950 – "Lonesome" Dave Peverett, vocals, guitar (Foghat, Savoy Brown) (d. 2000)
April 16, 1947 – Gerry Rafferty, vocals (Stealers Wheel) (d. 2011)
April 16, 1953 – Peter Garrett, vocals (Midnight Oil)
April 16, 1964 – Dave Pirner, vocals, guitar (Soul Asylum)
April 16, 1951 – John Bentley, bass (Squeeze)
Rock Remembrances
April 16, 1999 – Alexander "Skip" Spence, co-founder of Moby Grape and the drummer on the first Jefferson Airplane album, dies of lung cancer in San Francisco. He was 52. Skip had spent 6 months in Bellevue and was a diagnosed schizophrenic, battling drug and alcohol problems his entire life. But, he was also called one of "psychedelia's brightest lights" – just a few weeks after his death, the tribute CD More Oar: A Tribute to The Skip Spence Album was released and featured such luminaries as Robert Plant, Tom Waits, and Beck, all paying tribute.