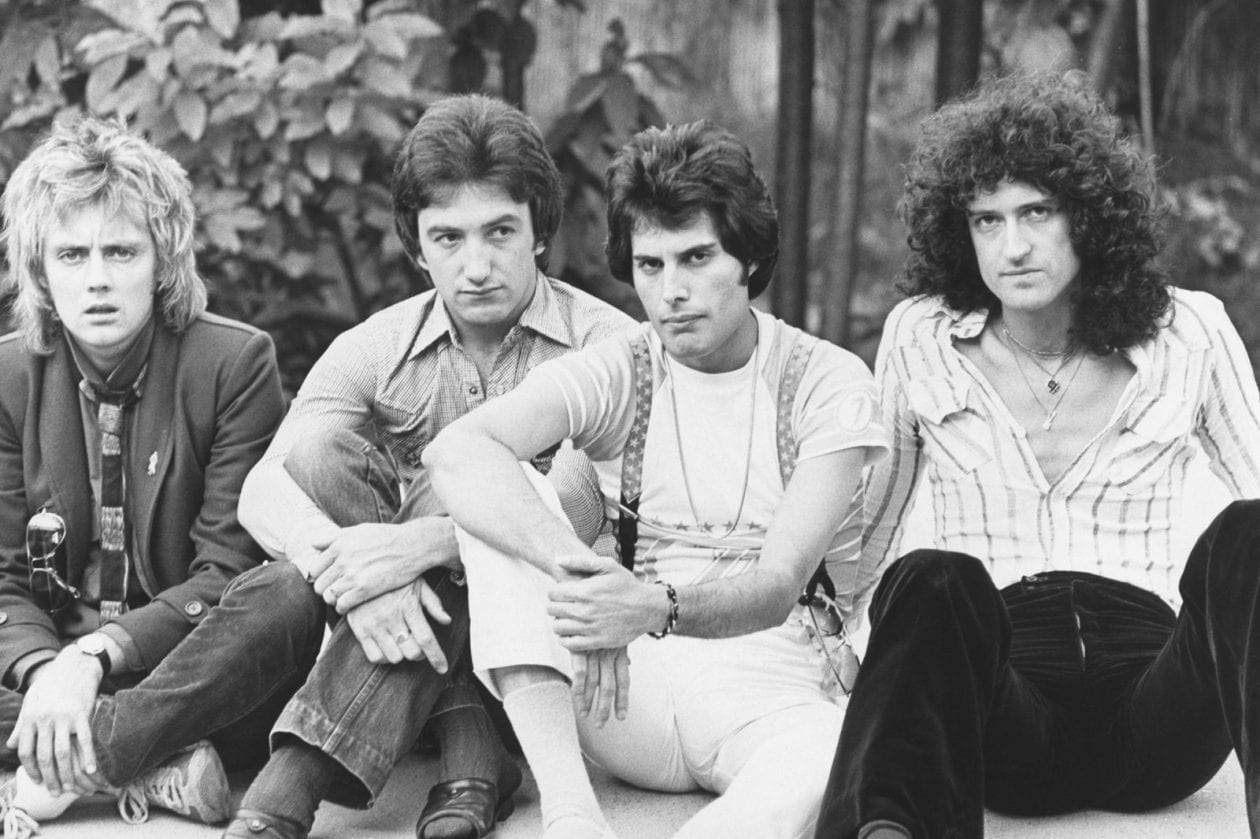 April 16, 1996 – Kiss hold a press conference aboard the USS Intrepid in New York City to announce the reunion of all four original members, and the Alive/Worldwide reunion tour. With Ace, Gene, Paul and Peter, the tour went on to gross over $140 million dollars.
April 16, 1969 – Elektra drops the MC5 after they put an ad in a local underground paper saying "F–k Hudson's", the retailer that refused to stock their Kick Out The Jams album. Hudson's pulls all Elektra albums in retaliation.
April 16, 1974 – Queen make their U.S. live debut at Regis College in Denver, opening for Mott the Hoople.
April 16, 1972 – The Electric Light Orchestra make their live debut in London.
April 16, 1976 – Boz Scaggs is knocked unconscious by bouncers when he tries to visit his friend Bobby "Blue" Bland backstage at Antone's in Austin, TX.
Classic Rock Birthdays
April 16, 1950 – "Lonesome" Dave Peverett, vocals, guitar (Foghat, Savoy Brown) (d. 2000)
April 16, 1947 – Gerry Rafferty, vocals (Stealers Wheel) (d. 2011)
April 16, 1953 – Peter Garrett, vocals (Midnight Oil)
April 16, 1964 – Dave Pirner, vocals, guitar (Soul Asylum)
April 16, 1951 – John Bentley, bass (Squeeze)
Rock Remembrances
April 16, 1999 – Alexander "Skip" Spence, co-founder of Moby Grape and the drummer on the first Jefferson Airplane album, dies of lung cancer in San Francisco. He was 52. Skip had spent 6 months in Bellevue and was a diagnosed schizophrenic, battling drug and alcohol problems his entire life. But, he was also called one of "psychedelia's brightest lights" – just a few weeks after his death, the tribute CD More Oar: A Tribute to The Skip Spence Album was released and featured such luminaries as Robert Plant, Tom Waits, and Beck, all paying tribute.