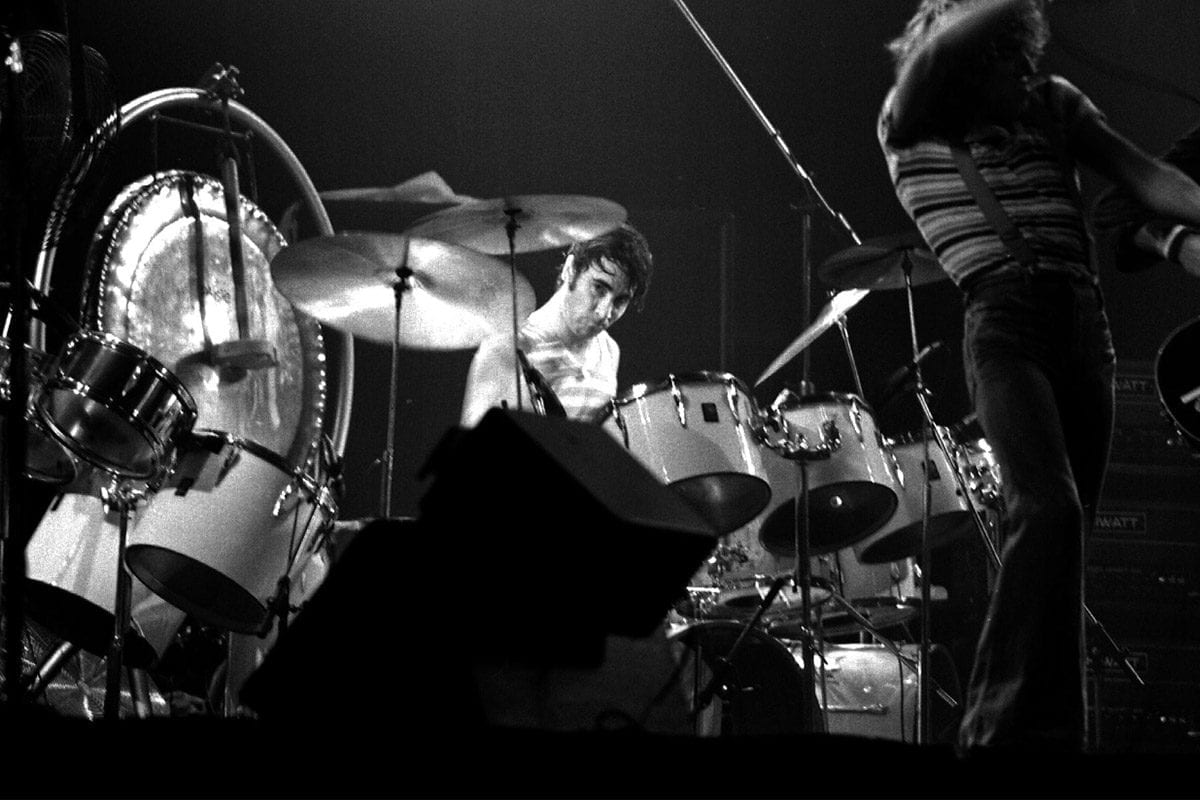 August 23, 1967 – Keith Moon starts a new rock star trend – destroying hotels – when he drives a Lincoln Continental into a pool at the Holiday Inn in Flint, MI during his 21st birthday party. The total damage runs $24,000 in 1967 dollars (about $132,000 today) and the record company buys the "damp" car from its irate owner. The Who earn a lifetime ban from the Holiday Inn chain.
August 23, 1962 – John Lennon marries Cynthia Powell at Liverpool's Mount Pleasant register office. Manager Brian Epstein is the best man, and George Harrison and Paul McCartney are also in attendance. Lennon later plays a gig that night with The Beatles at Liverpool's Riverpark Ballroom.
August 23, 1970 – Lou Reed and the Velvet Underground perform together for the last time at New York City's Max's Kansas City club. They later reunite for a short tour in 1993 and for their induction into the Rock and Roll Hall of Fame in 1995.
August 23, 1989 – Ric Ocasek, the lead singer and guitarist for The Cars, marries longtime girlfriend and model Paulina Porizkova on the Caribbean island of St. Bart's. They "peacefully separated" in 2018, but still lived in the same home in New York City. After discovering he had cut her and two of his sons out of his final will, Porizkova sued the estate and reached a settlement.
10 Best Songs from The Cars to Play in Your Car
Classic Rock Birthdays
August 23, 1946 – Keith Moon, drums (The Who) (d. 1978)
August 23, 1961 – Dean DeLeo, guitar (Stone Temple Pilots)
August 23, 1951 – Jimi Jamison, vocals (Survivor) (d. 2014)
August 23, 1949 – Rick Springfield, vocals, guitar
August 23, 1951 – Mark Hudson, vocals (The Hudson Brothers) – As a songwriter and producer, he has also worked with Aerosmith, Ringo Starr, Eric Clapton and many others.
12 Most Influential Live Classic Rock Albums
Rock Remembrances
August 23, 2006 – Maynard Ferguson dies from kidney and liver failure in Ojai, California. Ferguson was a Canadian jazz trumpet player and bandleader who came to prominence playing in Stan Kenton's orchestra, before forming his own band in 1957. He was one of just a few bandleaders/musicians to survive the end of the big band era and the rise of rock and roll.