It's rare that a live album becomes a driving force in a band's career, but these rock albums all generated either hits, sales, or artistic recognition that changed the arc of the bands' popularity and influence. In several cases, the bands/artists had not even been well-known in the U.S. prior to their live releases.
Although most of these live album successes happened during the age of vinyl, when a fan would spend hours upon hours dissecting the album's notes and images, a few of the releases happened in the CD era, including our #1 winner. Prepare to take a walk down memory lane as we review the most influential live classic rock albums of all time.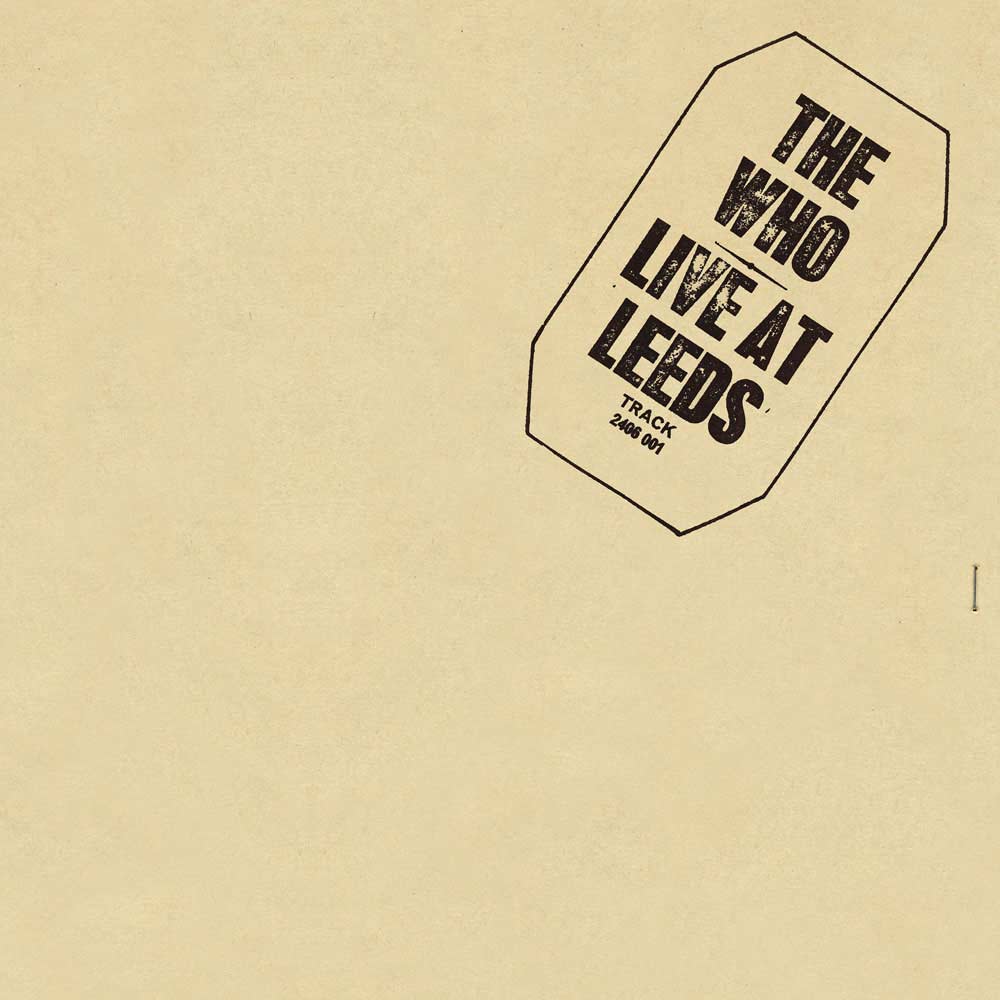 12

The Who – Live At Leeds (1970)

Recognized by many critics as "the best live album of all time," it's interesting to note that the original 1970 single album release of Live at Leeds featured only six songs, for a total runtime of 37:20. Since then, there have been many re-released editions of the concert, which include the 33 songs that were performed that night.

The album is also the only live release to feature all four classic members of The Who – Roger Daltrey, Pete Townshend, Keith Moon and John Entwistle. Live At Leeds is certified 2x platinum in the U.S., but has almost certainly sold more copies if all the following editions were to be included in the sales tally.
---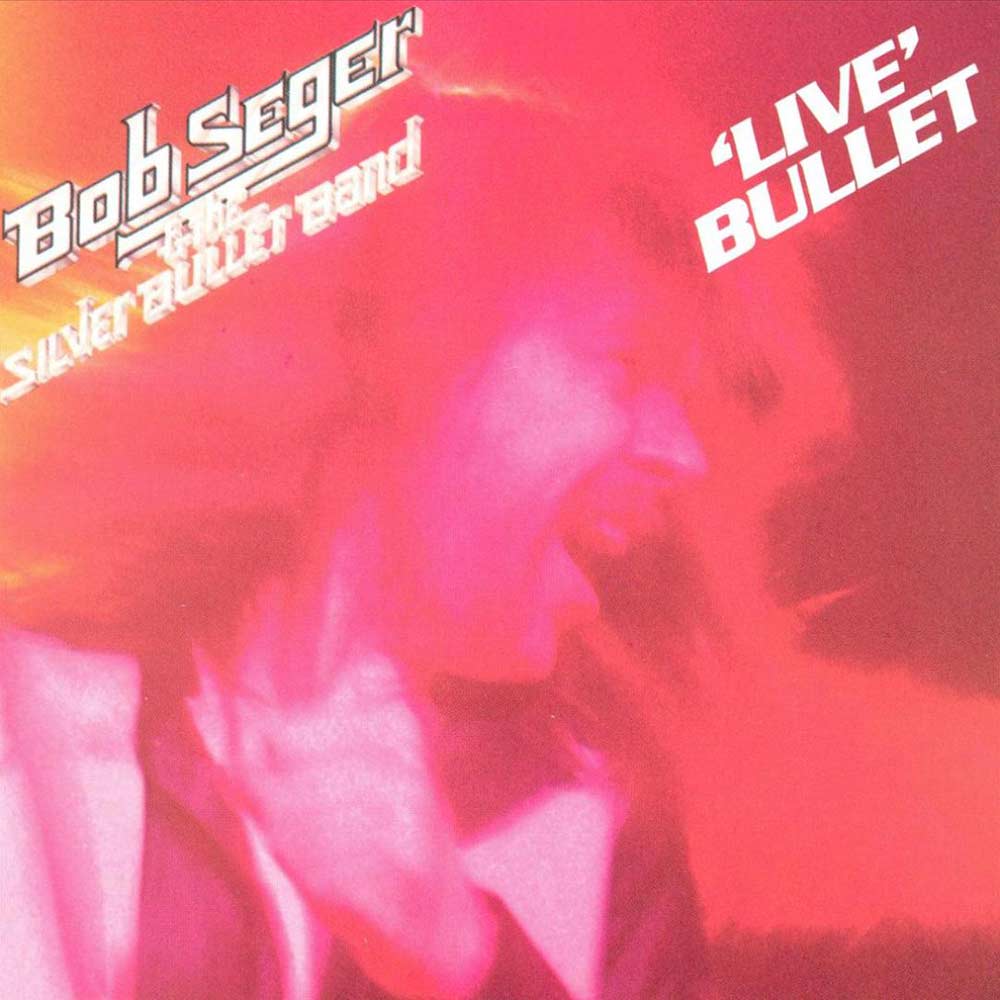 11

Bob Seger and the Silver Bullet Band – Live Bullet (1976)

Bob Seger was a huge regional name in Detroit prior to the release of Live Bullet, but this album turned him into a national rock star. According to Seger, the band had been playing live shows 5-6 nights a week for years, so the show was seamless.

Recorded at Cobo Hall arena in Detroit, the album made hits out of songs whose studio versions had not connected with radio. The live versions of "Turn The Page," "Nutbush City Limits" and "Travelin' Man/Beautiful Loser" all went on to become rock radio staples.

Live Bullet is certified 5x platinum in the U.S.
---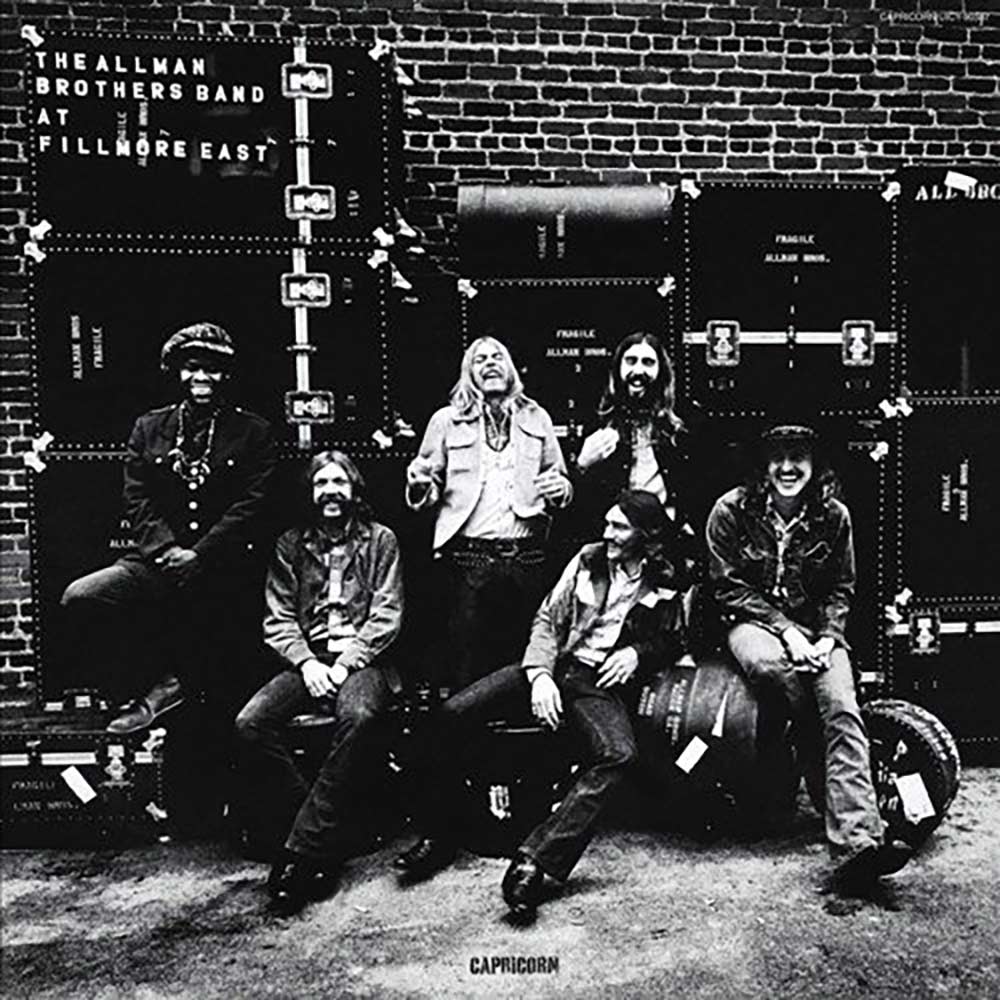 10

The Allman Brothers Band – At Fillmore East (1971)

Although At Fillmore East was initially released as a double live album, there were only seven songs spread across the four sides, marking The Allman Brothers as a true "jam" band. The Allmans viewed this live album as an important step in their career, and their decision was correct, as it launched them into the commercial stratosphere, while still garnering extreme critical praise. Rolling Stone gave it a five star review claiming that "these shows remain the finest live rock performance ever committed to vinyl."

Initially certified platinum, there have been many many expanded re-releases which have sold extremely well. Recordings from this show and the concert on the final night of the Fillmore East's existence were also included on the Allmans' Eat A Peach.

10 Questionable Classic Rock Song Choices in TV Commercials
---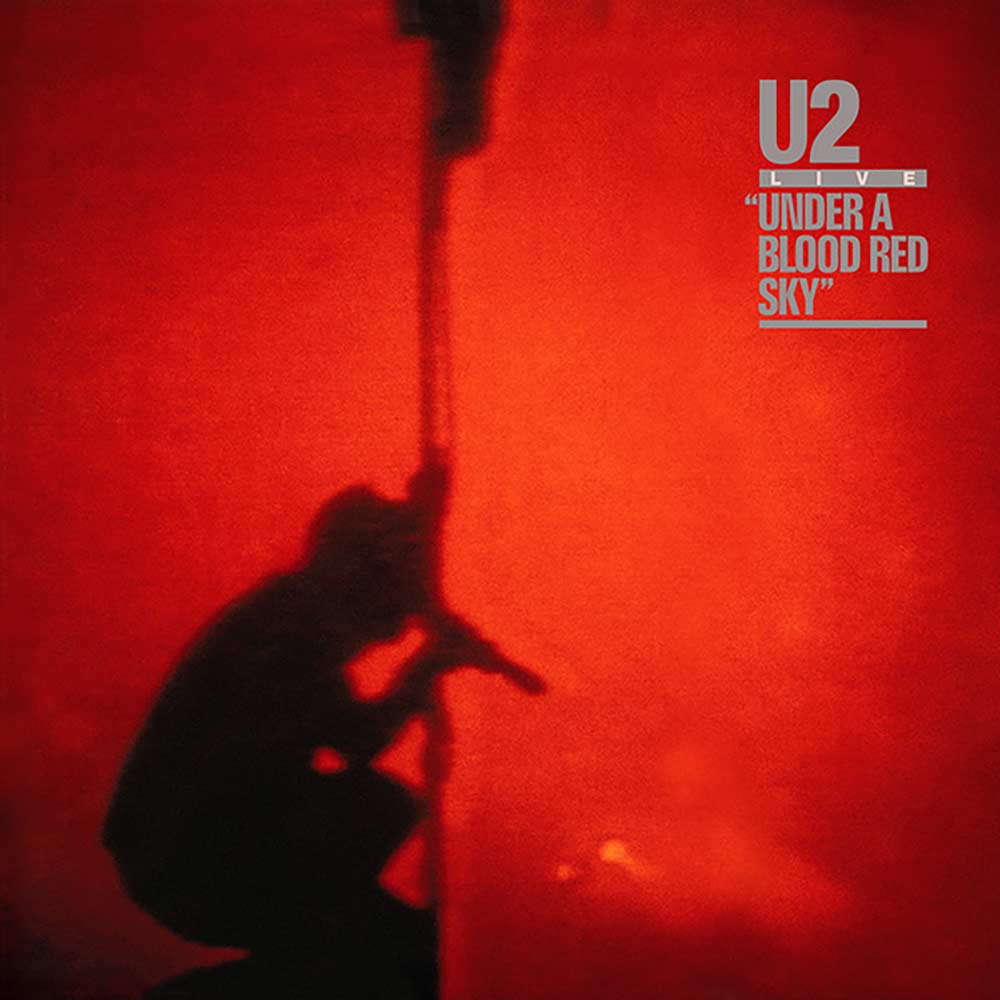 09

U2 – Under A Blood Red Sky (1983)

Arguably one of the world's best live bands, U2 took a unique approach to their first live release by including a concert film, U2 Live at Red Rocks: Under a Blood Red Sky, as a companion piece. Although only two of the eight songs on the live album were recorded at the magical Red Rocks venue in Colorado, fans got to watch the entire Red Rocks show on videocassette (later released on DVD). This was important in cementing U2's live reputation. It was also their first time working with producer Jimmy Iovine, who would go on to produce their 1988 hybrid live/studio album Rattle and Hum.

The album was certified 3x platinum.
---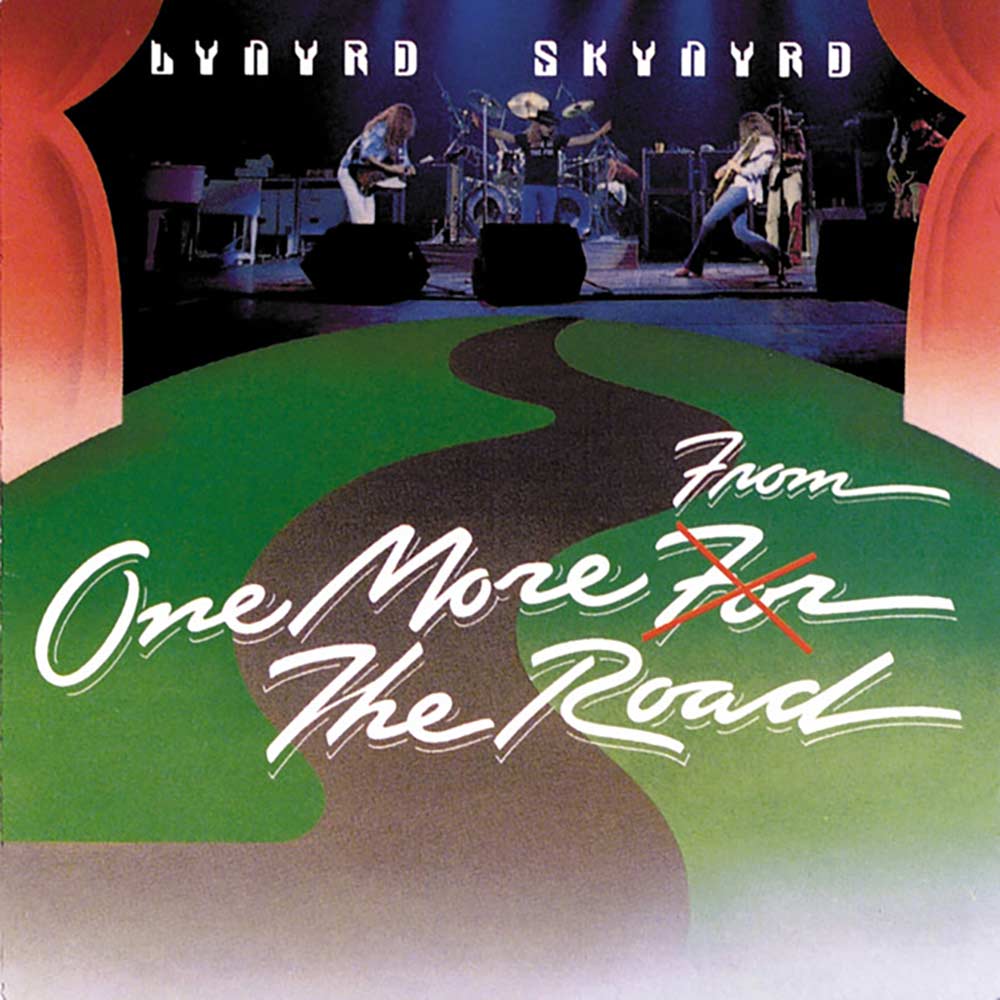 08

Lynyrd Skynyrd – One More From The Road (1976)

"What song is it you wanna hear?" If you don't know the answer to that question, you are not a classic rocker! Released just a year before the tragic plane crash that killed members Ronnie Van Zant and Steve and Cassie Gaines, this Lynyrd Skynyrd album was a high point for the emergent "Southern Rock" genre.

Recorded in three nights at the Fox Theatre in Atlanta, singer Van Zant was quoted as saying at the end of the recording, "I sure am glad I don't wear shoes when I'm out there singing because I love to feel that stage burn." That was after their epic live version of "Free Bird" which even though it clocked in at 11:30, was still a huge hit at radio.

One More From The Road was certified 3x platinum.
---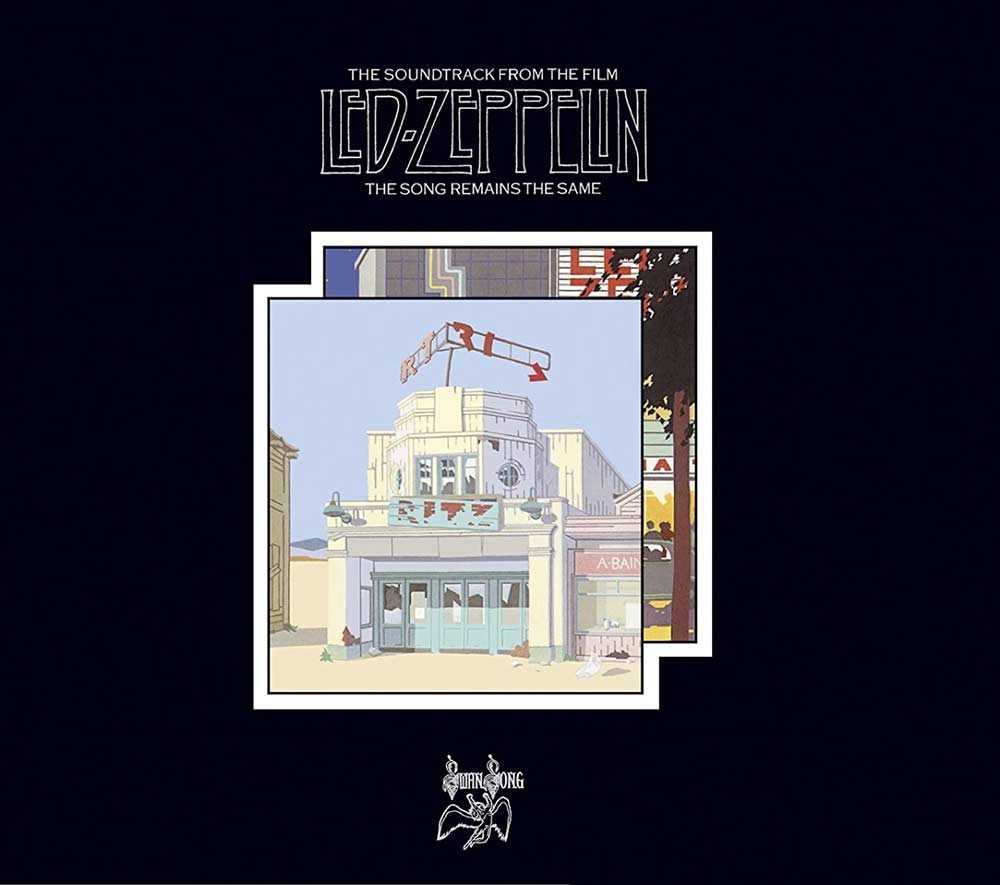 07

Led Zeppelin – The Song Remains The Same (1976)

Mainly shot over three nights at Madison Square Garden on Led Zeppelin's 1973 tour, it took almost three years to release the album and the movie of the same title. Quarrels over production, money, sound quality and continuity plagued the release and swelled the budget for the overall project to numbers unheard of in the 1970s. But, the album, along with the movie, provided a rare almost unvarnished look into what Led Zeppelin was at that moment in time.

Subsequent reissues have cleaned up the sound and revealed songs that were not released on the original album.

The 1976 release has sold 4x platinum.

10 Rock Albums You Need to Hear from Beginning to End
---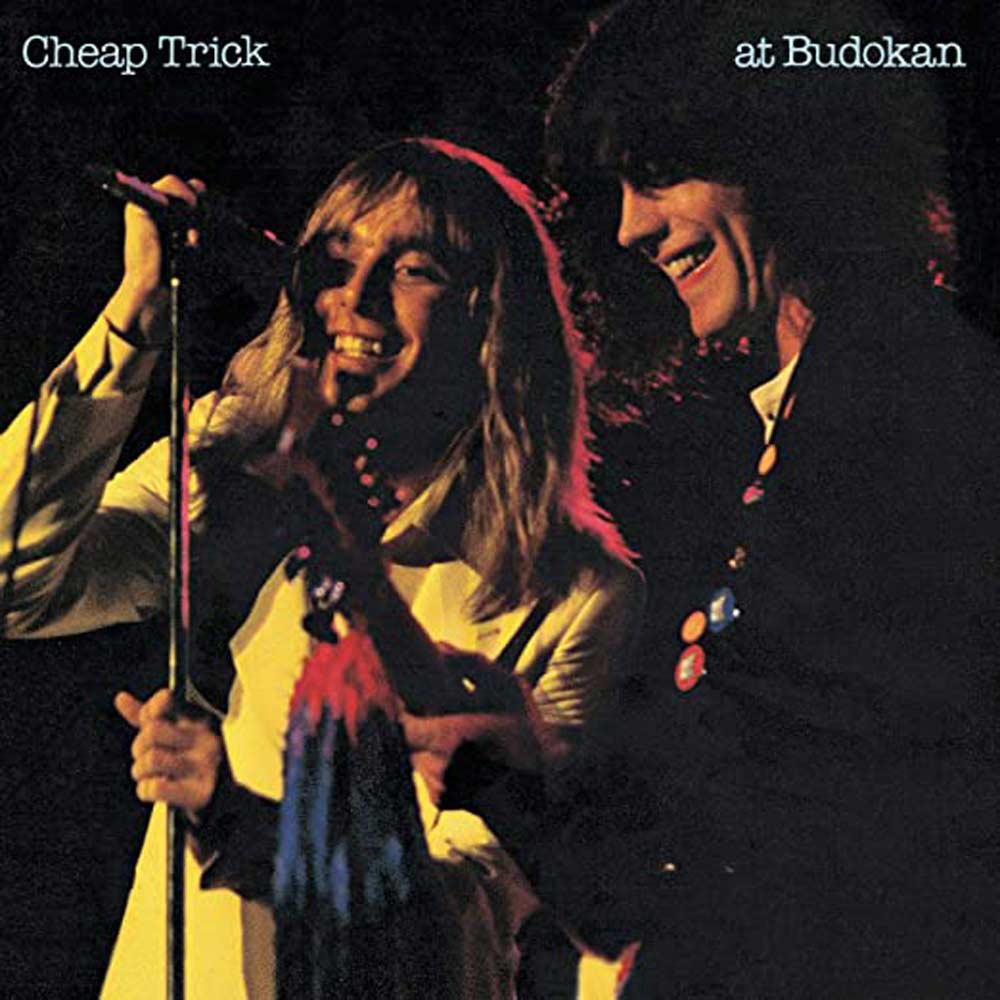 06

Cheap Trick – Cheap Trick At Budokan (1978)

Similar to "Beatlemania" in the U.S. in the 60s, there was "Trickmania" in Japan in the 70s. Cheap Trick were hounded by thousands of screaming girls and encountered audiences that were not even dreamed of in the States. Originally planned to only be a Japanese release, 30,000 imports made their way to the U.S. and received enough attention to warrant a release stateside. Interestingly, the actual audio was taken from a concert in Osaka, because the Budokan recording was a disaster, due in part to the overwhelming screams of the fans.

This live album became Cheap Trick's best-selling record ever, going 3x platinum, spurred on by the huge success of "I Want You To Want Me." It was also selected by the Library of Congress for preservation in the National Recording Registry for being "culturally, historically, or aesthetically significant" in 2020.
---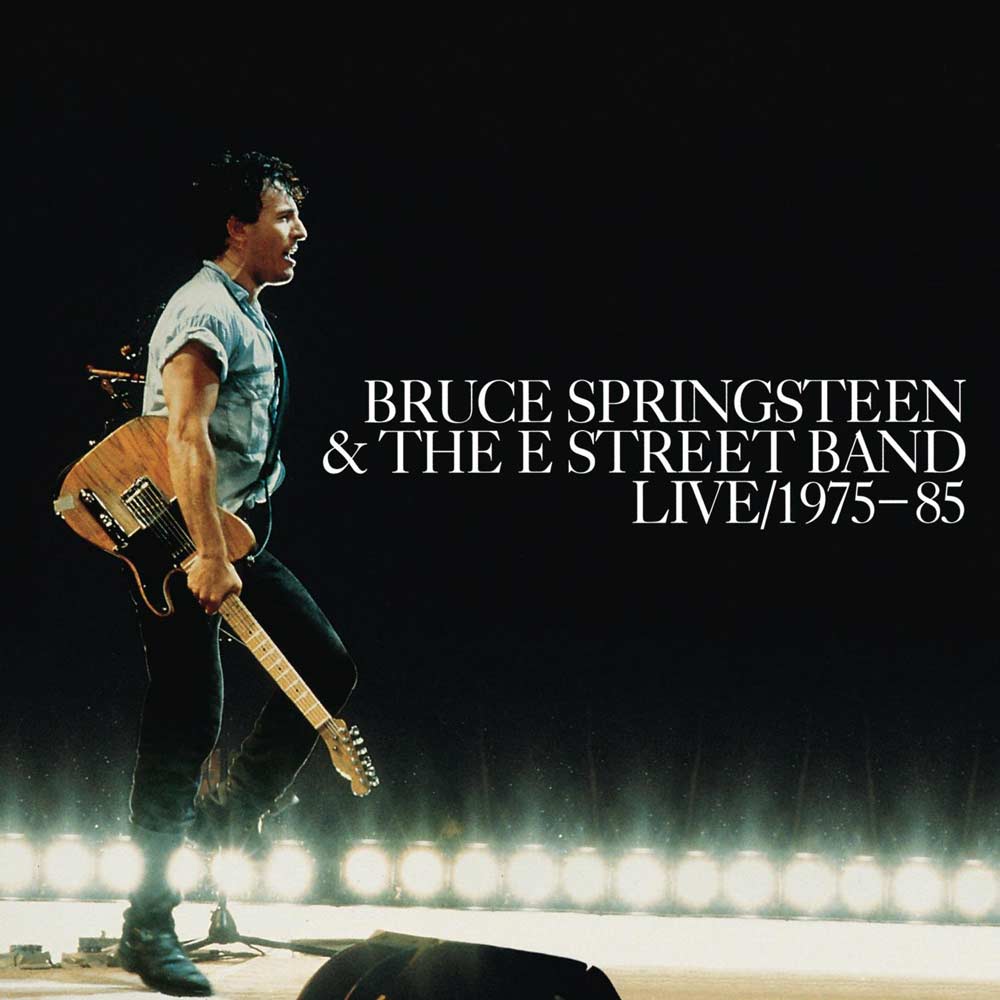 05

Bruce Springsteen & the E Street Band – Live/1975-85 (1986)

Live/1975-85 was released by Columbia Records as a box set of five vinyl records, three cassettes, or three CDs. (There was also a record club only release which came on three 8-track cartridges.) It was the first five-record set to sell over a million copies, and also to debut at #1 on the Billboard album chart.

Featuring 40 (!) tracks from a decade of performances, the album clocks in at over 3 1/2 hours, which was actually the typical length of a Springsteen live show at the time. Due to the way multiple album disc releases are counted on the charts, the album has been certified 13x platinum. It is the second best-selling live album release in the U.S., only bested by Garth Brooks' Double Live, which sold 21 million copies.

Backstage Access:
Bruce Springsteen at The Roxy 7/7/78
---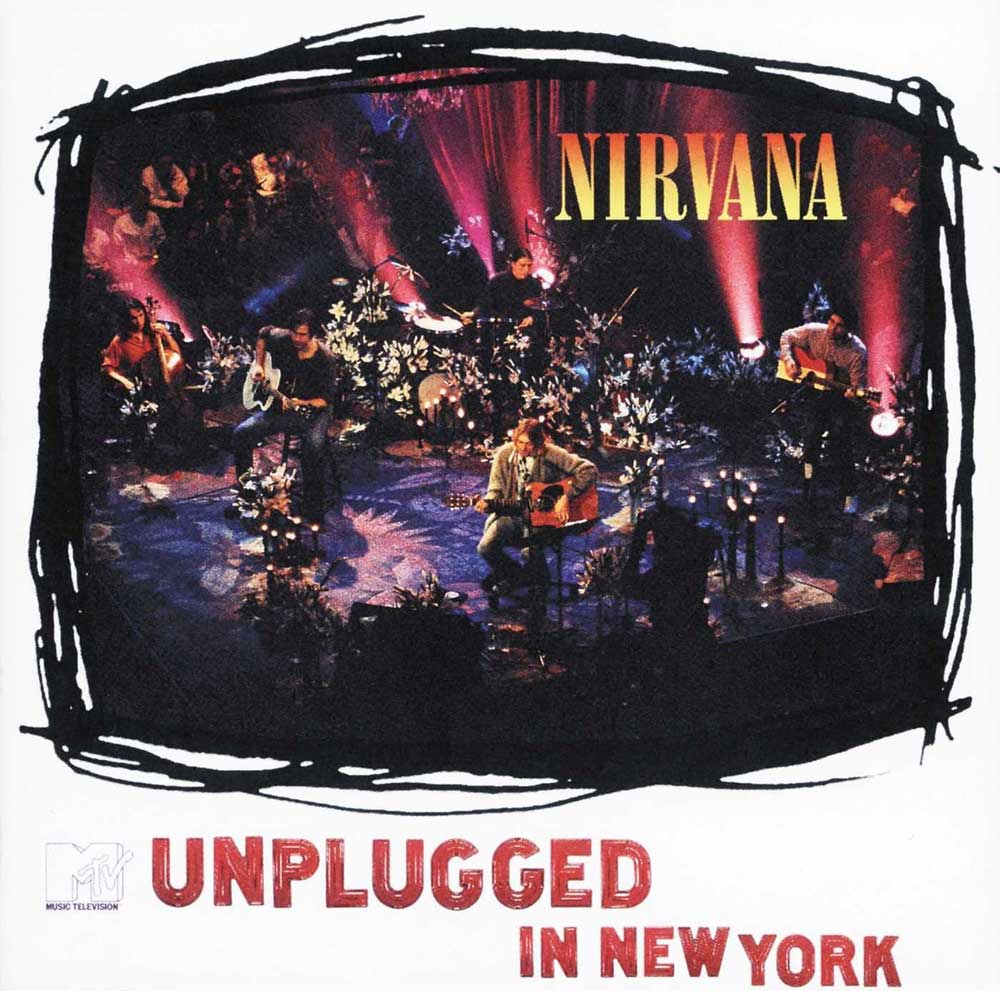 04

Nirvana – MTV Unplugged in New York (1994)

Nirvana's MTV Unplugged in New York was a historic record for many reasons. First, it was recorded in only one take, which is simply unheard of. Second, the recording almost didn't happen due to Cobain's unhappiness with the production and his withdrawal from drugs at the time. Third, the album was hardly "unplugged" – Cobain insisted on playing his guitar through a Fender amp, which was disguised as a monitor during filming. And fourth, the album did not include any of Nirvana's biggest hits (with the exception of "Come As You Are"), instead focusing on several tertiary tracks and featuring the Meat Puppets, who Cobain insisted on including in the show.

Five months after the recording, Cobain was dead and the demand for Nirvana material was insatiable. The band decided to release the Unplugged performance as the simplest way to honor his memory.

The album debuted at #1 on the Billboard chart and was eventually certified 8x platinum.

Top 20 Best Rock Albums of the '90s
---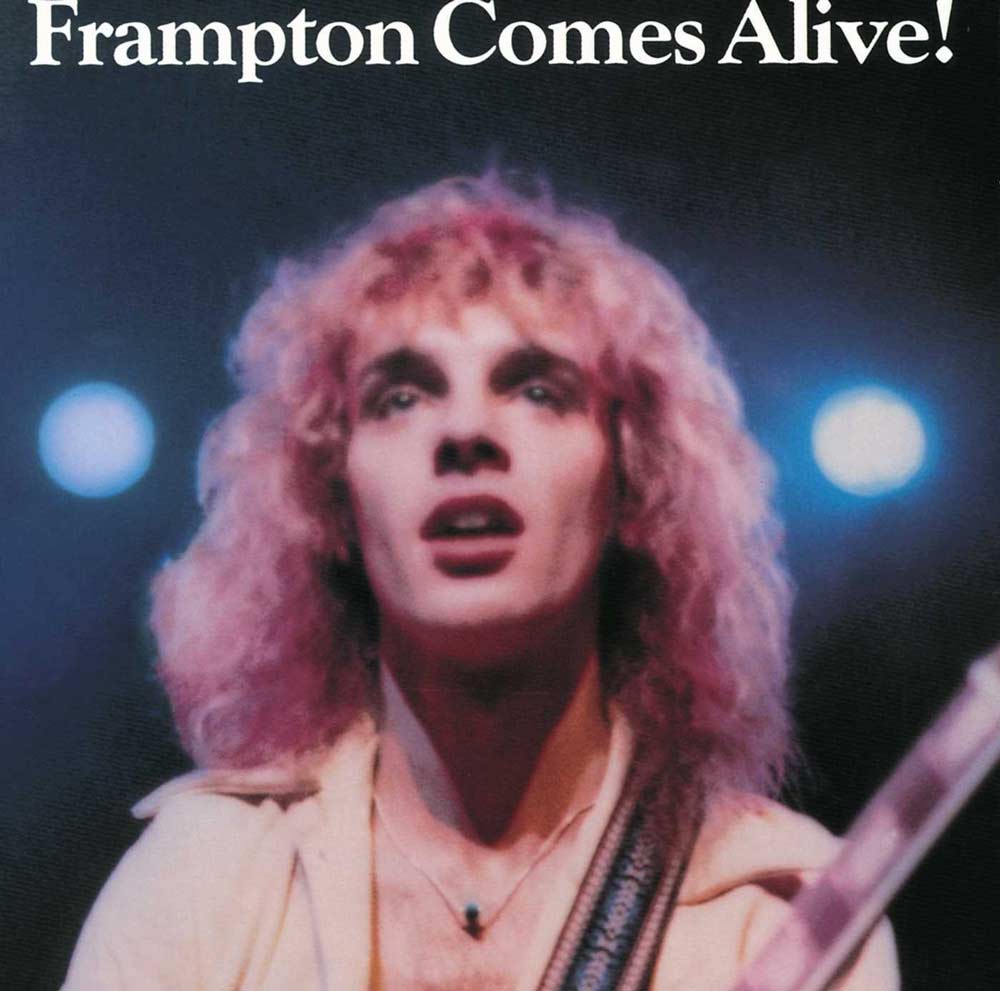 03

Peter Frampton – Frampton Comes Alive! (1976)

Ask any classic rock fan what they think the biggest live rock album release is in history and chances are that they'll say Frampton Comes Alive. In 1976, this double-live album seemed to be standard issue for any teenager listening to rock music in any suburb in the U.S. And, the record company was smart – the album sold for $7.98, only one dollar more than the standard cost of a single record at the time.

Sides 1 and 4 were pressed on one disc, with sides 2 and 3 on the second disc, insuring that a listener could listen to the album in sequence, stacked on their record changers. Throwback, right? The dreamy photo on the foldout cover didn't hurt either. And, even though the biggest rock single, "Do You Feel Like We Do" ran 14:15, radio played the whole darn song.

Eight million copies later, Frampton was catapulted into super-stardom, following four studio albums that had not made much of a mark.
---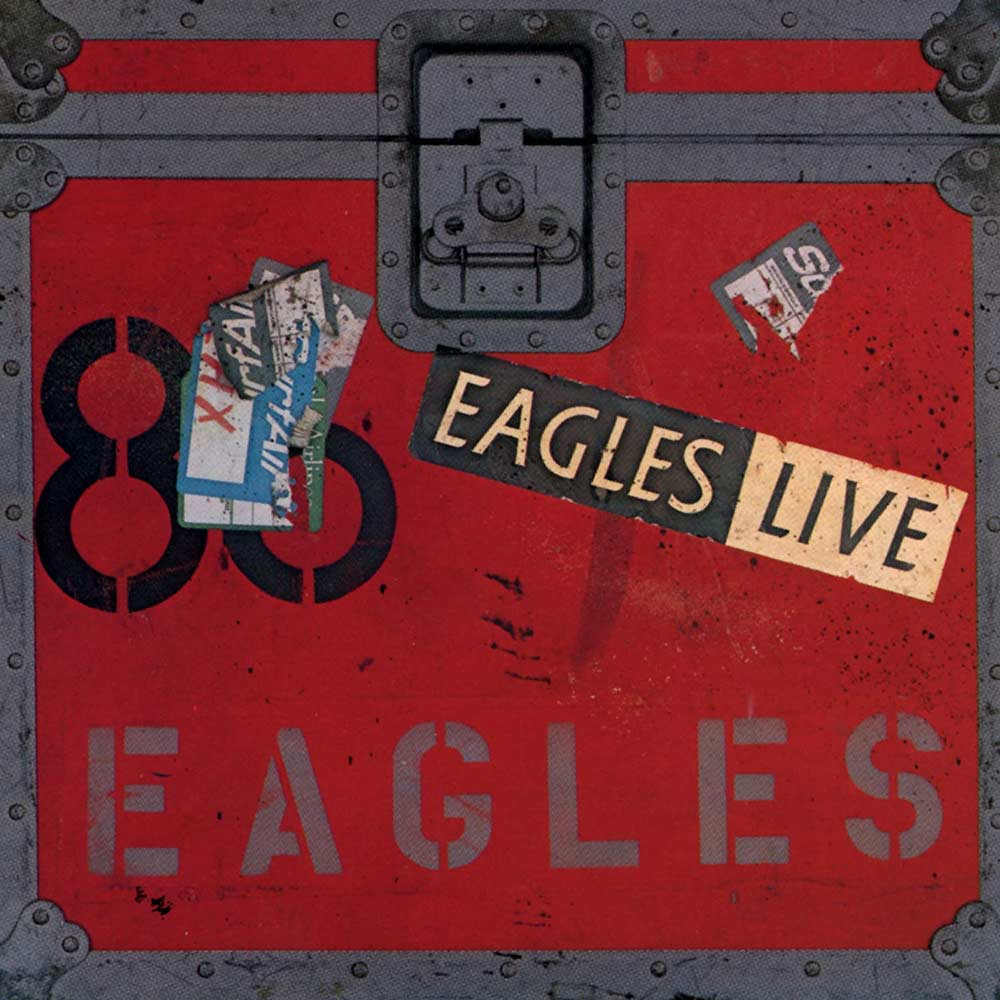 02

The Eagles – Eagles Live (1980)

The first Eagles live album only came about because the band contractually owed their label, Elektra/Asylum Records, one more record. After a particularly contentious show in Long Beach in the summer of 1980, Glenn Frey refused to speak to anyone in the band, let alone record any new music. Thus began post-production sessions for the live album from Miami (run by Don Henley) and Los Angeles (run by Frey). According to producer Bill Szymczyk the record's production fixes were made "courtesy of Federal Express."

The 1983 Rolling Stone Record Guide said it is "perhaps the most heavily overdubbed [live album] in history." Five lawyers were credited in the liner notes. And, there were five lead singers featured on the album: Glenn Frey, Don Henley, Randy Meisner, Timothy B. Schmit and Joe Walsh.

The album went on to be certified 7x platinum, contributing to their total tally of over 100 million albums sold in the U.S.
---
02

Eric Clapton – Unplugged (1992)

You may be surprised to learn that Eric Clapton's Unplugged album, recorded for MTV's Unplugged series, is the highest selling live rock album of all time worldwide. Winning three Grammy Awards, including Album of the Year in 1993, the album has sold 10 million copies in the U.S., and has been certified 26x platinum worldwide.

Anchored by "Tears In Heaven," Clapton's tribute to his son who died tragically at the age of four after falling from a window at his mother's apartment in New York City, the album also included a widely played new live acoustic version of one of Clapton's biggest songs from his Derek and the Dominos days, "Layla."

The album revived Clapton's career, prompting him to release an all-covers blues album, From The Cradle, which also went to #1 on the charts two years later.