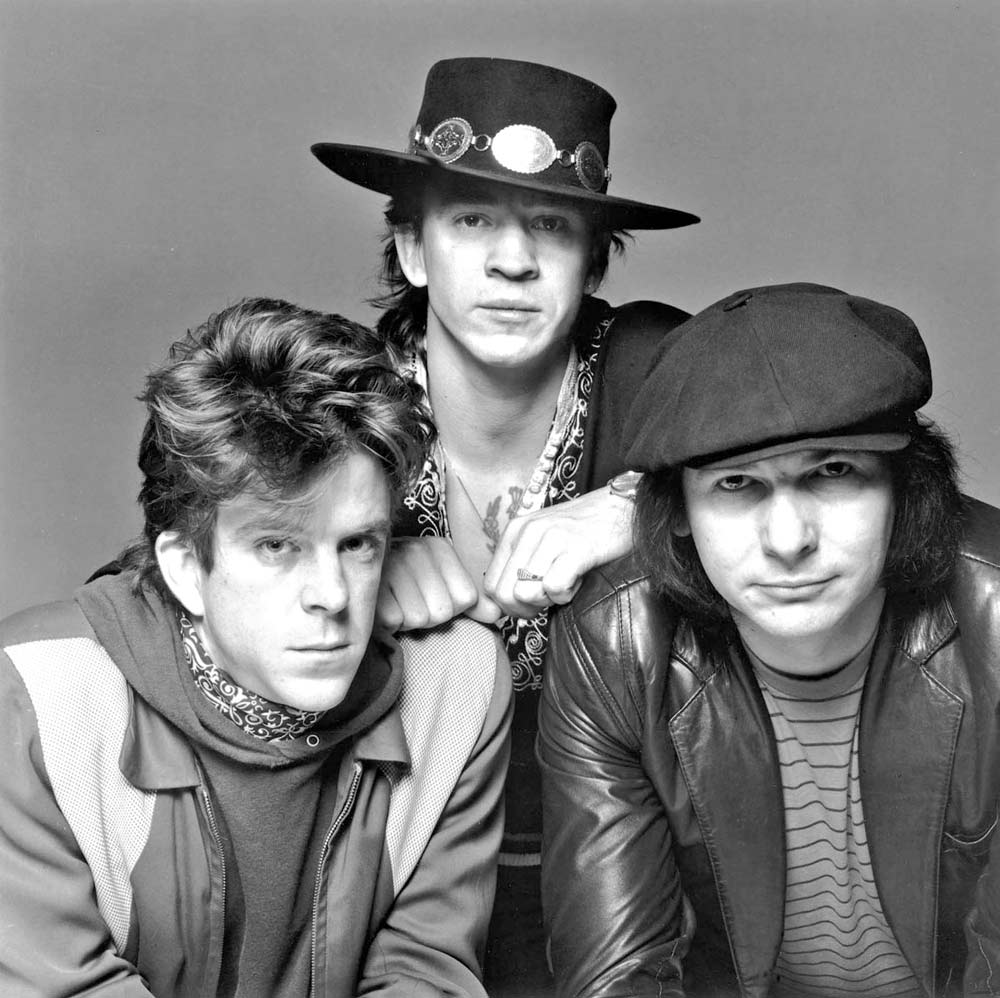 August 26, 1990 – Stevie Ray Vaughan and Double Trouble perform their last show at Alpine Valley in East Troy, WI. During their encore, Eric Clapton, Robert Cray, Buddy Guy and Jimmy Vaughan join them onstage. A few hours later, Stevie Ray Vaughan dies in a helicopter crash.
August 26, 1970 – The five-day Isle of Wight festival begins in England with Jimi Hendrix, Chicago, The Doors, The Moody Blues, The Who, Miles Davis, Procol Harum, Joni Mitchell, Jethro Tull, Spirit, Ten Years After, Emerson, Lake & Palmer and Free. Guinness Book of Records estimates that possibly 700,000 people attend the festival.
August 26, 1970 – Jimi Hendrix holds a party to celebrate the official opening of Electric Ladyland studios in New York City. Hendrix pours more than $1 million into Electric Lady and in May 1970 begins to use the facility to practice. Unfortunately, he dies less than a month after it officially opens.
10 Things You Might Not Know About Jimi Hendrix
August 26, 1991 – Kiss drummer Peter Criss files a libel lawsuit in Los Angeles against The Star for publishing a story which claimed he was a homeless, chronically alcoholic panhandler living in Santa Monica. In 1993, terms of the out-of-court settlement were not disclosed, but Criss' attorney claimed: "My client is ecstatic with the amount of the settlement. We were prepared to prove the Star knew the stories about Peter Criss were false when they ran them."
August 26, 1978 – The World Series of Rock takes place at Cleveland's Municipal Stadium with Fleetwood Mac headlining. Other acts include Bob Welch, The Cars, Todd Rundgren and Utopia and Eddie Money.
Classic Rock Birthdays
August 26, 1941 – Chris Curtis (born Christopher Crummey), drums (Deep Purple, The Searchers) (d. 2005)
August 26, 1952 – Billy Rush, guitar (Southside Johnny & The Asbury Jukes)
August 26, 1940 – Nik Turner, vocals, saxophone, flute (Hawkwind)
August 26, 1966 – Shirley Manson, vocals (Garbage)
August 26, 1966 – Dan Vickrey, guitar (Counting Crows)
August 26, 1944 – Maureen "Moe" Tucker, drums. guitar, vocals (Velvet Underground)
Top 20 Best Rock Albums of the '90s
Rock Remembrances
August 26, 2000 – Douglas Allen Woody, former bass player for the Allman Brothers, is found dead sitting in a chair at the Marriott Courtyard in Queens, NY. He was 44. In 1994, Woody had left the Allman Brothers to form the band Gov't Mule with Warren Haynes. An autopsy proved inconclusive as to the cause of his death.
August 26, 2005 – Denis D'Amour, guitarist for Voivod, dies of colon cancer. He was 45. D'Amour, known as "Piggy," was a co-founder of the Canadian band, which was instrumental in paving the way for dozens of other Canadian metal bands.