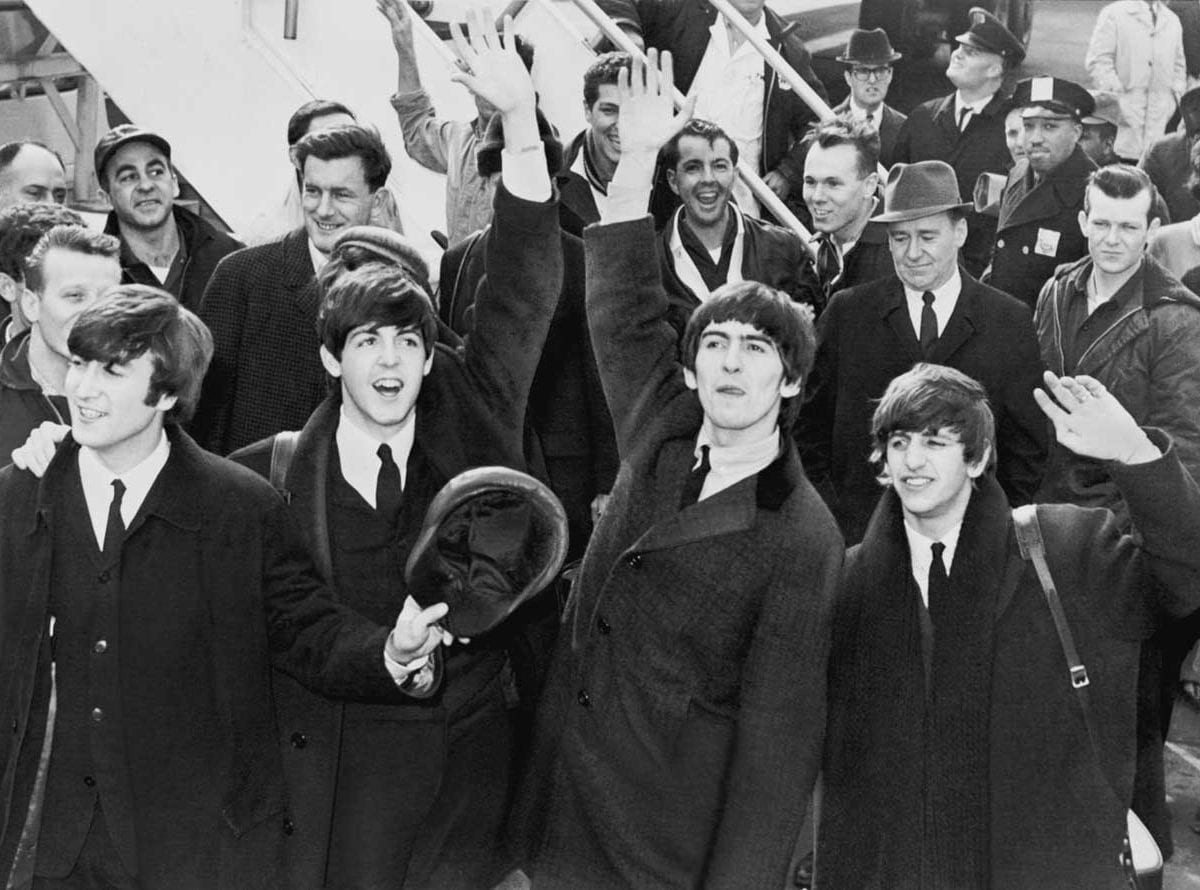 August 28, 1964 – The Beatles meet Bob Dylan for the first time, after their concert at New York's Forest Hills Tennis Stadium. He introduces them to marijuana.
August 28, 1966 – The Beatles perform at Dodger Stadium in LA before a crowd of 45,000. Bob Eubanks is the concert's promoter, a radio DJ who had been staging 100 concerts a year and goes on to host the "Newlywed Game." The Beatles have a near-disastrous escape when they are whisked off in an ambulance which hits a speed bump on the way out of the parking lot and the radiator falls out. They are able to transfer to an armored car, but fans quickly swarm the truck making it impossible to move. Eubanks says, "Lord knows where they came from but all of a sudden a bunch of Hells Angels surrounded the truck and got the Beatles out of Dodger Stadium."
August 28, 2009 – Noel Gallagher quits Oasis, saying, "It's with some sadness and great relief to tell you that I quit Oasis tonight. People will write and say what they like, but I simply could not go on working with Liam a day longer." He also admits that he and his brother rarely spoke, did not travel together and only saw each other on stage.
Top 10 Easiest Rock Songs to Learn on Guitar
Classic Rock Birthdays
August 28, 1951 – Dave Hlubek, guitar (Molly Hatchet) (d. 2017)
August 28, 1948 – Danny Seraphine, drums (Chicago)
August 28, 1949 – Martin Lamble, drums (Fairport Convention) (d. 1969)
Rock Remembrances
August 28, 2014 – Glenn Cornick, founding member of Jethro Tull, dies of congestive heart failure in Hawaii. He was 67. Cornick was a bass player and played with Tull on their first three studio albums. He was fired from the band, allegedly for partying more than the other band members.
August 28, 2007 – Hilly Kristal, owner of CBGB, dies of lung cancer in New York City. He was 75. Kristal opened "CBGB and OMFUG" in 1970, which stood for "Country, Blue Grass, Blues and Other Music For Uplifting Gormandizers." The club was a seminal starting point for many punk rock and new wave acts, including The Ramones, Talking Heads, Patti Smith, Television, and Blondie. Kristal was also a singer and co-founded the Central Park Music Festival.
August 28, 1981 – Producer Guy Stevens dies of an overdose of prescription drugs he was taking to reduce his alcohol dependency. He was 38. Stevens famously came up with the distinctive names of Procol Harum and Mott the Hoople and was also the producer of the iconic Clash album London Calling. In addition, Stevens was president of the Chuck Berry Appreciation Society and paid Berry's bail so he could tour in the UK.