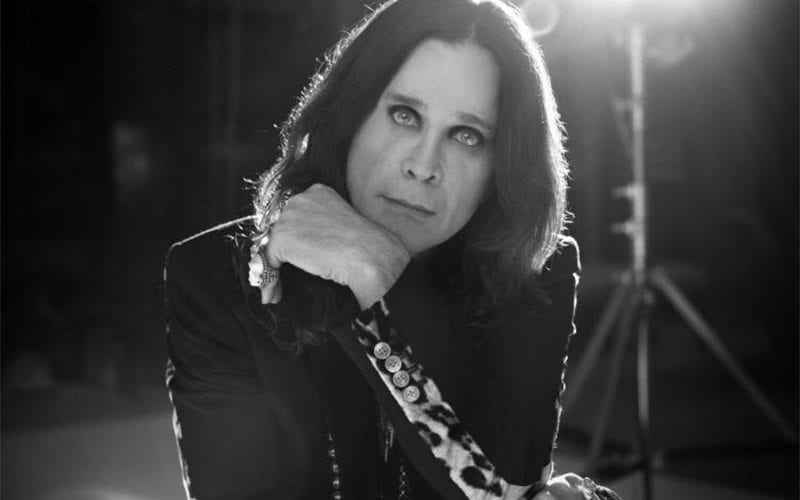 December 3, 1979 – Eleven fans are trampled to death at a Who concert at the Riverfront Coliseum in Cincinnati. Another 26 fans are injured. At 7:05, after the Who had finished their sound check, a paltry 5 of the Coliseum's 134 doors were opened, because only nine ticket takers had been hired. The Coliseum said enlisting ushers would be a union violation. For nearly an hour, people were jammed together up against the glass doors, unable to move or, in some cases, even breathe. The concert was using "festival seating" where seats are available on a first come-first served basis. This is later banned at virtually all venues.
December 3, 1976 – Bob Marley is shot in the upper arm when intruders storm his house in Kingston, Jamaica, attempting to assassinate the singer. Also shot were his wife Rita, manager Don Taylor and Lewis Griffiths, a member of the Twelve Tribes of Israel. The attack was motivated by politics, as elections in Jamaica were days away and Marley was seen as supporting the ruling party. Marley made a full recovery and never had the bullet removed, as he was told that the operation could cause him to lose movement in his fingers.
December 3, 1966 – The Monkees make their live concert debut at the Honolulu International Center Arena before a sold-out crowd.
December 3, 1966 – Ray Charles is given a five year suspended prison sentence and a $10,000 fine after being convicted of heroin and marijuana possession.
December 3, 1976 – Pink Floyd's inflatable pig "escapes" from its moorings at the Battersea Power Station in England while filming the cover shoot for the album Animals. The 40-foot inflatable grounds all flights at Heathrow airport until it finally lands several miles away in Kent. The artistic director is arrested.
December 3, 1971 – During a Frank Zappa's Mothers of Invention concert in Montreux, Switzerland, someone shoots off a flare gun which hits the wooden roof and quickly spreads. It eventually reaches the building's heating system, causing an explosion. Luckily, everyone escapes. The incident is later immortalized in the Deep Purple song "Smoke On The Water."
"We all came out to Montreux
On the Lake Geneva shoreline
To make records with a mobile
We didn't have much time
Frank Zappa and the Mothers
Were at the best place around
But some stupid with a flare gun
Burned the place to the ground"
Deep Purple – "Smoke On The Water" (Live at Montreux 2006)
A Day in the Life with Frank Zappa
Classic Rock Birthdays
December 3, 1948 – Ozzy Osbourne (born John Michael Osbourne), vocals (Black Sabbath, solo)
December 3, 1949 – Mickey Thomas (born John Michael Thomas), vocals (Jefferson Starship, Starship)
December 3, 1952 – Duane Roland, guitar (Molly Hatchet) (d. 2006)
December 3, 1952 – Don Barnes (born Richard Donald Barnes), vocals, guitar (38 Special)
December 3, 1947 – John Wilson, drums (Them)
20 Facts You Might Not Know About Black Sabbath
Rock Remembrances
December 3, 2015 – Scott Weiland, former lead singer of the Stone Temple Pilots and Velvet Revolver, dies of an accidental overdose of cocaine, alcohol, and MDA; the medical examiner also cited prolonged substance abuse as a contributing factor. A vibrant and ever-changing performer, Weiland struggled with his addictions for most of his adult life. He was arrested numerous times and had several stints in rehab. Billy Corgan of The Smashing Pumpkins, called Weiland one of three "voices of the generation" alongside Kurt Cobain and Layne Staley.
December 3, 2014 – Ian McLagan, dies from a stroke in Austin, TX. He was 69. McLagan started his career as a keyboardist and sometime guitarist with the Small Faces, later the Faces. After the Faces split up in 1975, McLagan worked as a sideman for the Rolling Stones. He was also an active session player, working with Chuck Berry, Jackson Browne, Joe Cocker, Bob Dylan, Melissa Etheridge, Bonnie Raitt, Paul Westerberg, Izzy Stradlin, John Hiatt, John Mayer, Bruce Springsteen and many more. McLagan had been married to Keith Moon's ex-wife, Kim Kerrigan, for 28 years, prior to her death in 2006.
Backstage Access:
Me and Mick Jagger – It's Only Rock and Roll but I Like It