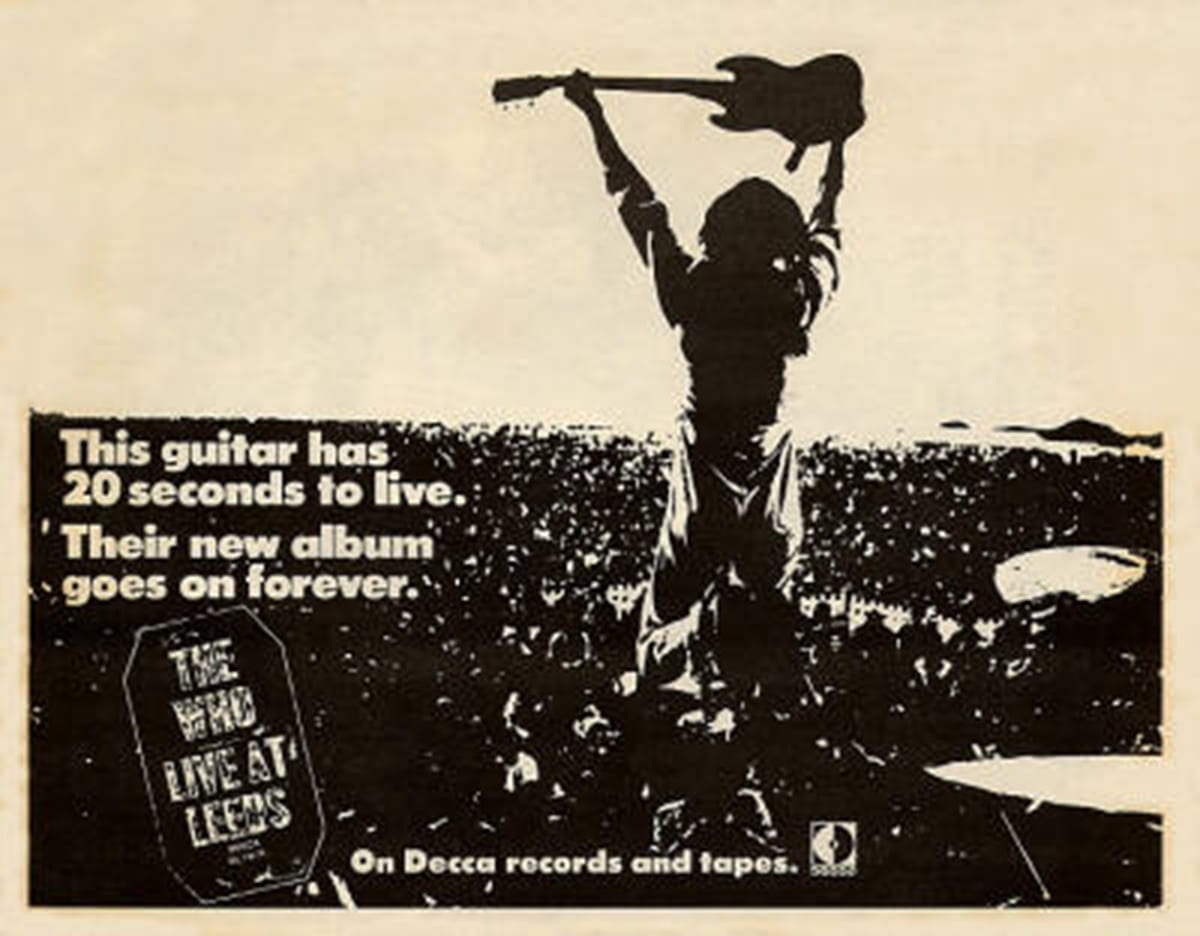 February 14, 1970 – The Who play a legendary concert at Leeds University in England which will become the Live at Leeds LP. The album has been cited by critics and fans as the best live rock recording of all time.
February 14, 1992 – Vince Neil is fired from Mötley Crüe and the band releases a statement saying he's left "because his longtime hobby, car racing, had become a priority in his life." Neil says, "It came as a complete shock to me." He rejoins the band in 1997.
February 14, 1992 – The film Wayne's World opens in theaters. Featuring Mike Myers and Dana Carvey reprising their roles from Saturday Night Live's popular sketch, the movie has cameo appearances from Alice Cooper and Meat Loaf. It grosses over $121 million.
February 14, 1984 – Elton John marries recording engineer Renate Blauer in Sydney, Australia, with Olivia Newton-John in attendance. The couple divorce three years later.
Classic Rock Birthdays
February 14, 1947 – Tim Buckley, vocals, guitar (d. 1975)
February 14, 1950 – Roger Fisher, guitar (Heart)
February 14, 1972 – Rob Thomas, vocals (Matchbox 20)
February 14, 1946 – Doug Simril, guitar, piano (Steve Miller Band, Boz Scaggs) (d. 1989)
February 14, 1945 – Vic Briggs, guitar (The Animals) (d.2021)
Rock Remembrances
February 14, 2002 – Mick Tucker, drummer with Sweet, dies of leukemia in England. He was 54. Tucker was called one of the most underrated drummers of the 70's.
February 14, 2010 – Doug Fieger, vocalist, songwriter and co-founder of The Knack, dies after a long battle with cancer, at his home in Los Angeles. Fieger wrote the 1979 #1 song "My Sharona" for Sharona Alperin, who later became his girlfriend. They remained friendly until his death.