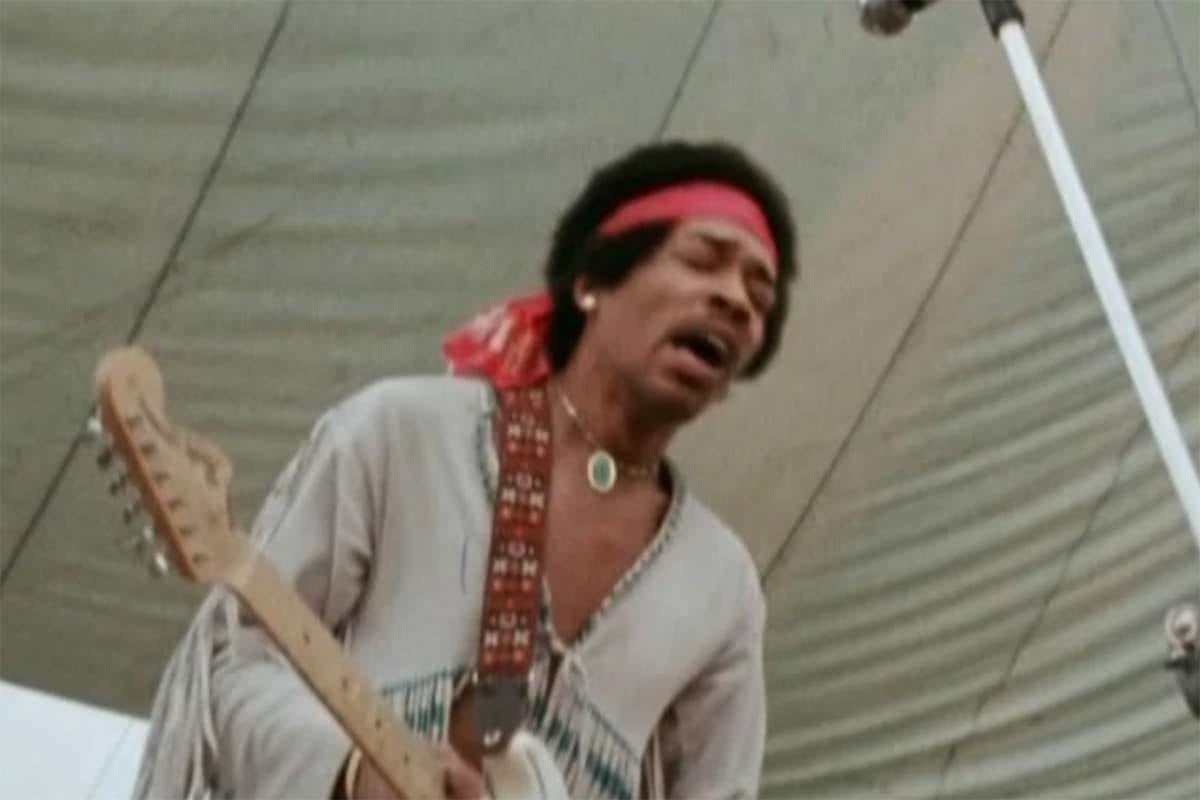 February 20, 1991 – Bob Dylan and John Lennon receive the Grammy Lifetime Achievement Award at the 33rd Grammy Awards at Radio City Music Hall in New York City. Aerosmith win their first Grammy for Best Rock Performance for "Janie's Got A Gun" and perform "Come Together" as part of the tribute to Lennon.
February 20, 1976 – All four members of Kiss implant their footprints on the pavement outside Grauman's Chinese Theatre in Hollywood.
February 20, 1960 –Jimi Hendrix makes his first stage appearance in the basement of a Seattle synagogue. Allegedly he was fired between sets due to his antics.
February 20, 1982 – Pat Benatar marries her guitarist Neil Giraldo on the Hawaiian island of Maui. It was Benatar's second marriage, and Giraldo himself had just gotten out of a relationship with famous Exorcist actress Linda Blair.
Classic Rock Birthdays
February 20, 1946 – J. Geils (born John Warren Geils Jr.), guitar (The J. Geils Band) (d. 2017).
February 20, 1967 – Kurt Cobain, guitar, vocals with Nirvana who had the 1991 hit 'Smells Like Teen Spirit'. (d. 1994)
February 20, 1950 – Walter Becker, bass, guitar, vocals, (Steely Dan) (d. 2017)
February 20, 1951 – Randy California (born Randy Craig Wolfe), vocals, guitar (Spirit) (d. 1997)
February 20, 1955 – Jon Brant, bass (Cheap Trick)
February 20, 1960 – Kee Marcello (born Kjell Hilding Löfbom) guitar (Europe)
February 20, 1953 – Poison Ivy Rorschach (born Kristy Wallace), guitar, vocals (The Cramps)
February 20, 1948 – Billy Zoom (born Tyson Kindell), guitar (X)
February 20, 1964 – Terry Ilous, vocals (XYZ, Great White)
Rock Remembrances
February 20, 2003 – 100 people die after pyrotechnics ignite The Station nightclub during a gig by Great White in West Warwick, Rhode Island. Foam soundproofing material at the edge of the stage was ignited and the blaze spread quickly in the wooden building as fans all tried to escape through the same front exit.  Two of the four exits had been chained shut, and a bouncer initially forbade patrons from using the stage door, creating a bottleneck at the front door.  230 fans were also injured; many of them seriously with burns. Great White guitarist Ty Longley was one of the people killed in the accident as he reportedly returned to the burning building to retrieve his guitar.