Sometimes a band will throw around hundreds of name ideas before they finally find the right one that all members can agree on. And in some cases, like with U2 or Styx, it might just be the idea they hate the least. Previously we revealed the original names of 18 famous classic rock bands from A to H. Here's part two our list, from Jethro Tull to Yes.
Jethro Tull
Early Names: Navy Blue, Bag of Blues, Candy Coloured Rain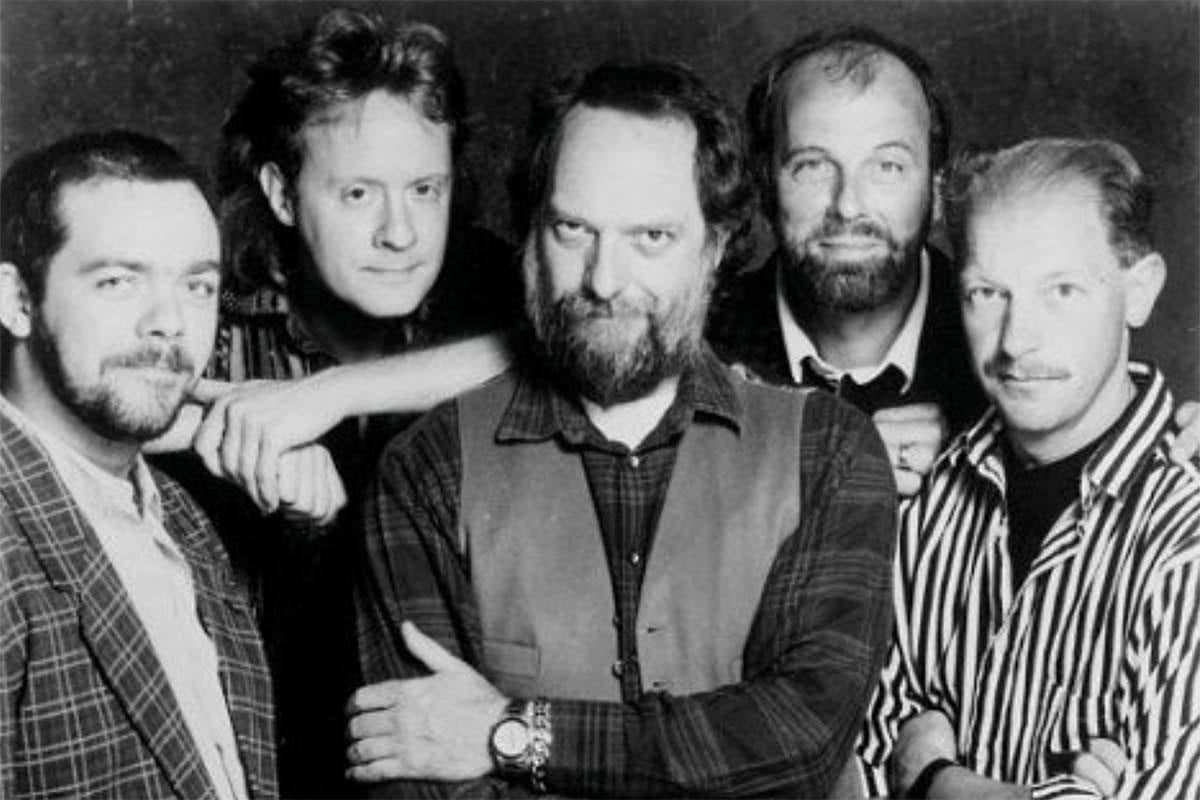 Ian Anderson and his bandmates were used to changing their name almost weekly, due to their poor performances. Finally, their agent suggested using the name Jethro Tull, who unknown to many now, was an actual person. Tull was an English agricultural pioneer who helped bring about the British Agricultural Revolution by perfecting a horse-drawn seed drill in 1701 that sowed seeds in neat rows.
---
Journey
Early Name: Golden Gate Rhythm Section
Golden Gate Rhythm Section was originally formed by manager Herbie Herbert to be a backup band for Bay Area acts. Gregg Rolie and Neal Schon had had success in Santana, and bassist Ross Valory and rhythm guitarist George Tickner had played with local favorites Frumious Bandersnatch. Prairie Prince was the original drummer, who soon after debuting with Journey went play with The Tubes and was replaced by Aynsley Dunbar of Frank Zappa's band. After a failed radio contest to rename the band, roadie John Villanueva's suggestion of "Journey" stuck.
---
The Kinks
Early Name: The Ravens
Brothers Ray and Dave Davies had been playing in a band called the Ravens when their drummer quit. Looking for a new name, their manager suggested they call themselves the Kinks because of their trendy clothes. At the time, "kinky" was a sort of outrageous word, so they also chose their name to get publicity.
---
KISS
Early Names: Rainbow, Wicked Lester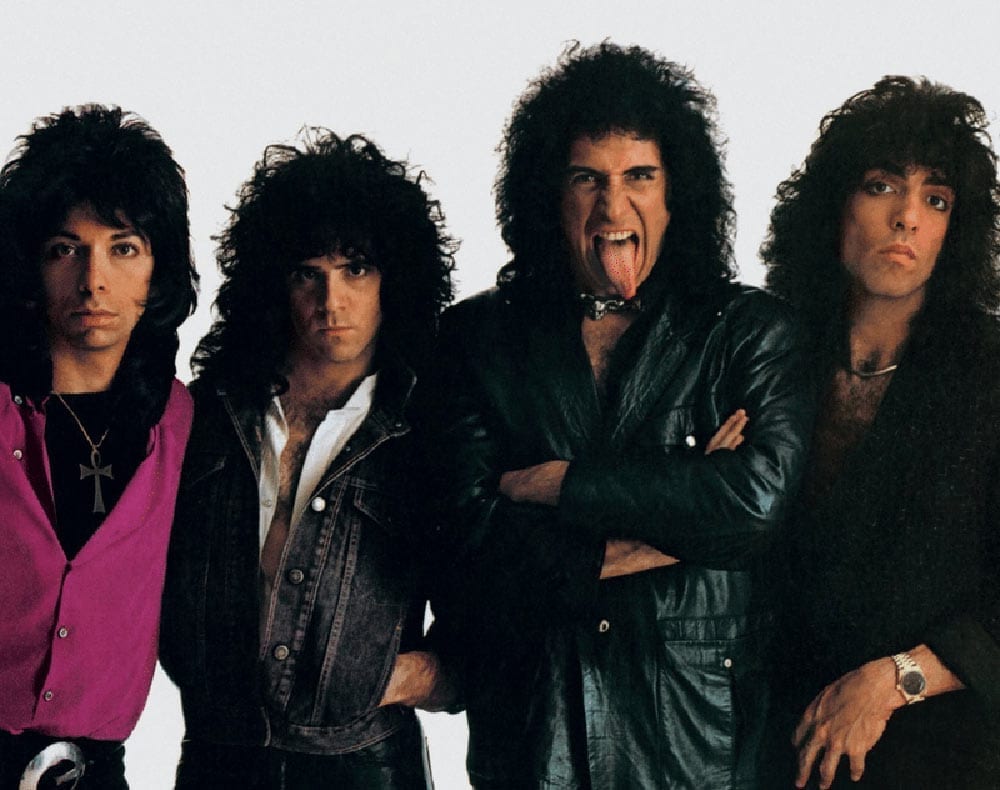 Founders Gene Simmons and Paul Stanley had briefly used Rainbow as an early band name, but ditched that for Wicked Lester after realizing another band was using the name (not Ritchie Blackmore's Rainbow). After a dismal start, the band started working with Peter Criss and Ace Frehley. Criss had come from a band called "Lips," which spurred Stanley to suggest "Kiss" as their new name. Frehley designed the iconic logo.
---
Led Zeppelin
Early Name: New Yardbirds
Jimmy Page had a band called The New Yardbirds, after departing The Yardbirds in 1967. The next year, he recruited John Bonham, John Paul Jones and Robert Plant. Accounts differ, but it was either Keith Moon or John Entwistle who had said a previous supergroup band idea "would go down like a 'lead balloon'." Page remembered this comment, dropped the "e" in "lead" and changed "balloon" to "zeppelin" for a harder feel.
---
---
Lynyrd Skynyrd
Early Names: My Backyard, the Noble Five, One Percent
Ronnie Van Zant and friends Allen Collins, Larry Junstrom, Bob Burns and Gary Rossington had kicked around several names before they settled on Leonard Skinnerd, a mocking tribute to their PE teacher, Leonard Skinner, who was known for strictly enforcing their high school's policy against boys having long hair. They changed the name to Lynyrd Skynyrd, and in later years actually became friendly with the teacher, even using a photo of his realty company sign on an album.
---
The Moody Blues
Early Name: The MB5
This band already had dollar signs in their eyes when they performed as the MB5, named after the Mitchells & Butlers Brewery, from whom they hoped to receive a sponsorship. When that didn't happen, they renamed themselves the Moody Blues, because, a) the band was focused on playing blues and, b) because keyboardist Mike Pinder was interested in how music changed people's moods.
---
Nirvana
Early Names: Skid Row, Fecal Matter, Ted Ed Fred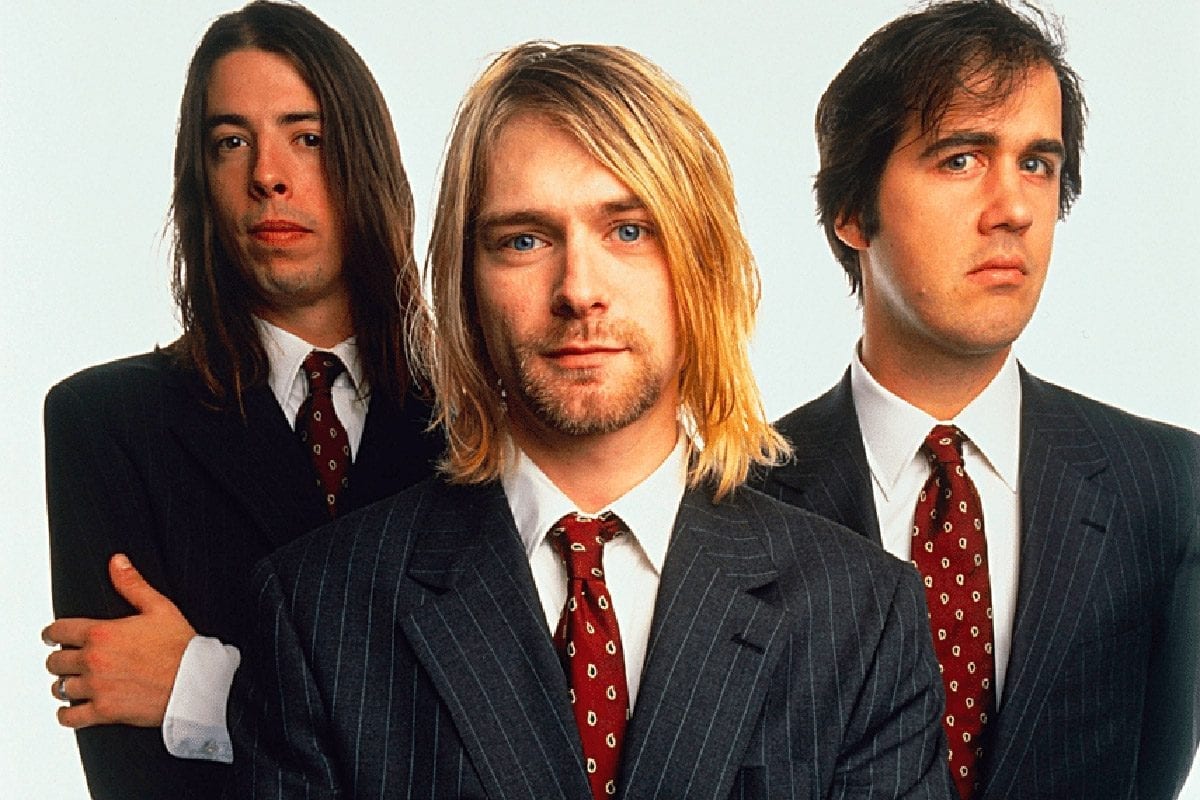 Can we just say EWWWW? Leader Kurt Cobain had played in several punk bands under different names before teaming up with bassist Krist Novoselic. Cobain has said, "I wanted a name that was kind of beautiful or nice and pretty instead of a mean, raunchy punk name like the Angry Samoans." Nirvana was later sued by a band in the UK who had used the Nirvana name since 1965; they reportedly reached a settlement out of court for $100,000, allowing both bands to use the name.
---
Pearl Jam
Early Name: Mookie Blaylock
Pearl Jam was initially called "Mookie Blaylock," in tribute to the NBA point guard who they all admired. Afraid of legal troubles, the band changed their name to Pearl Jam, but did name their first album "Ten," Blaylock's jersey number. Rumors abound, but supposedly the band settled on "Pearl" at a brainstorming session in a Seattle restaurant and then got the idea for adding "Jam" after seeing a Neil Young concert where many of his songs became extended jams.
---
Pink Floyd
Early Names: The Tea Set, The Abdabs, The Spectrum 5, Sigma 6, Meggadeaths, Leonard's Lodgers
Pink Floyd originally used many different names until founders Syd Barrett, Roger Waters, Nick Mason, Richard Wright and original guitarist Bob Klose recorded a demo as The Tea Set in early 1965. After Barrett discovered another band was going to be playing at one of their gigs also as The Tea Set, he quickly renamed the band the Pink Floyd Sound, in tribute to two of his favorite bluesmen, Pink Anderson and Floyd Council. In 1966, they dropped the "Sound" part of their name; David Gilmour joined in late 1967.
---
---
Queen
Early Name: Smile
Guitarist Brian May and drummer Roger Taylor formed the band Smile in 1968, along with bassist Tim Staffell, who was a friend of Freddie Mercury. Staffell quit the band, Mercury joined and renamed the group, and in July 1971, Queen played their first show with new bassist John Deacon. Mercury later said, "It's just a name, but it's very regal obviously, and it sounds splendid…It's a strong name, very universal and immediate. It had a lot of visual potential and was open to all sorts of interpretations. I was certainly aware of gay connotations, but that was just one face of it."
---
Rush
Early Names: The Projection, Hadrian
Hockey buddies John Rutsey (drums) and Alex Lifeson (guitar) originally formed a band called The Projection in 1963. In time, they became Hadrian, with Jeff Jones as bassist and frontman. But, before their second performance, Jones left the band and was replaced by Geddy Lee. Three years later, in 1971, the band changed their name to Rush, at the suggestion of Rutsey's brother, Bill. After arguing about the direction of the band, Neil Peart replaced John Rutsey in 1974, just two weeks shy of the group's first tour of the U.S.
---
Steely Dan
Early Names: Don Fagen Jazz Trio, The Bad Rock Group, the Leather Canary
Steely Dan founders Walter Becker and Donald Fagen met while students at Bard College in upstate New York and played under several band names – one of their bands even included future comedy star Chevy Chase on drums. After college, they moved to New York City to pursue songwriting, and eventually became part of the touring band of Jay and the Americans ("Come a Little Bit Closer", "She Cried"). They became ABC Records staff songwriters in Los Angeles and recorded their debut album in 1972. Always the iconoclasts, Fagen and Becker named the band after a "revolutionary" steam-powered dildo mentioned in the William S. Burroughs novel Naked Lunch.
---
Styx
Early Names: The Tradewinds, TW4
Twin brothers Chuck and John Panozzo recruited neighbor Dennis DeYoung to form a band they called the Tradewinds and later TW4 as various guitar players came and went. In 1972, Wooden Nickel Records in Chicago said they'd sign the band but recommended a name change. Supposedly, the band considered hundreds of names and "Styx" was the only one they all didn't actively hate.
---
U2
Early Names: Feedback, The Hype
Initially, U2 was a 5-piece band that included the Edge's brother, Dik Evans and formed in 1976. They started as Feedback and played almost all covers. When they started playing more gigs, they used the name The Hype. By 1978, Dik Evans (the oldest in the group), was quit/forced out, and the band renamed themselves U2, one of six names recommended by punk rocker Steve Averill of The Radiators. Allegedly, they chose "U2" for its ambiguity and open-ended interpretations, and because it was the name that they disliked the least.
---
Van Halen
Early Names: Genesis, Mammoth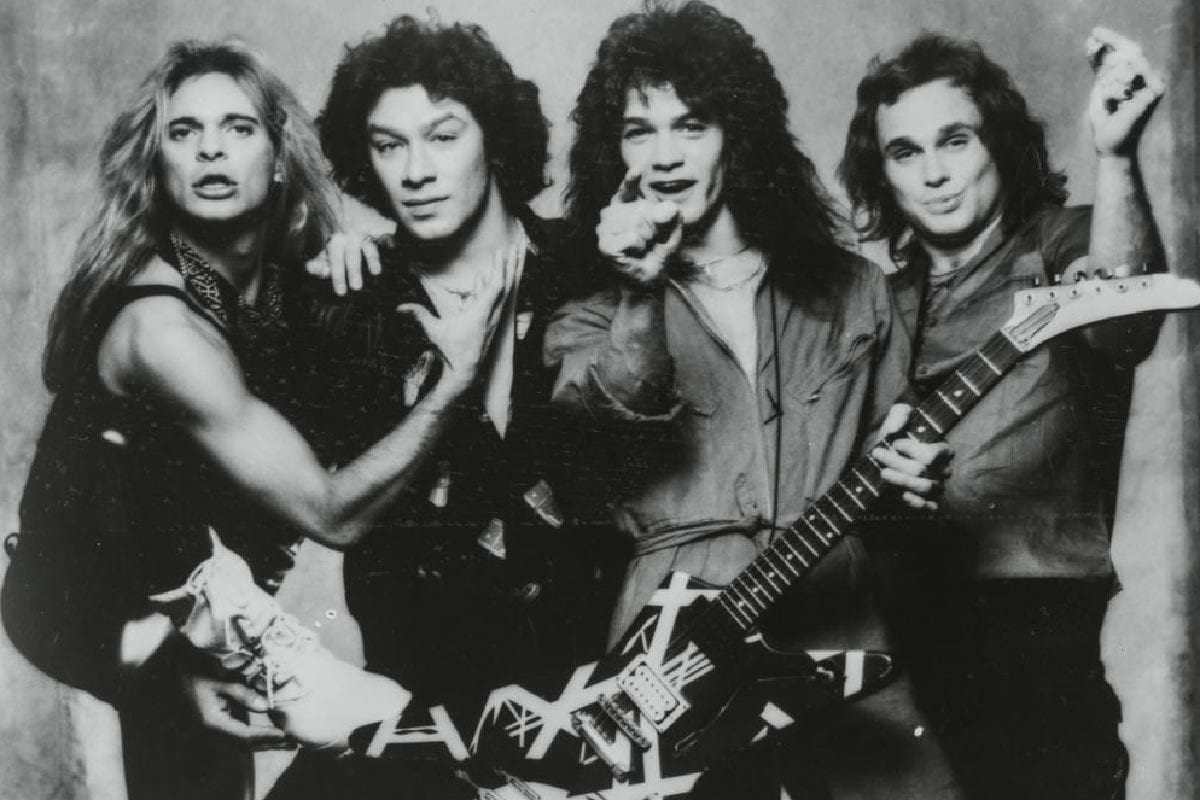 Brothers Alex and Eddie Van Halen had a knack for picking names that were already being used by other bands. After using Genesis and Mammoth, Eddie then wanted to change the band name to "Rat Salade" in tribute to Black Sabbath. Luckily, cooler heads prevailed and lead singer David Lee Roth christened the band "Van Halen" because it was "powerful" – it was also of course the brothers' last name!
---
The Who
Early Names: The Detours, The High Numbers
Early in the band's life, The Who were known as The Detours. Strangely, they then became "The Who," but new manager Peter Meaden decided that the group should represent the growing "mod" movement in Britain and changed their name to the High Numbers. When their single completely failed on the charts, they reverted to "The Who." The name had originally been chosen by Pete Townshend and his roommate Richard Barnes one night; Daltrey okayed the name the next morning.
---
Yes
Early Name: Mabel Greer's Toyshop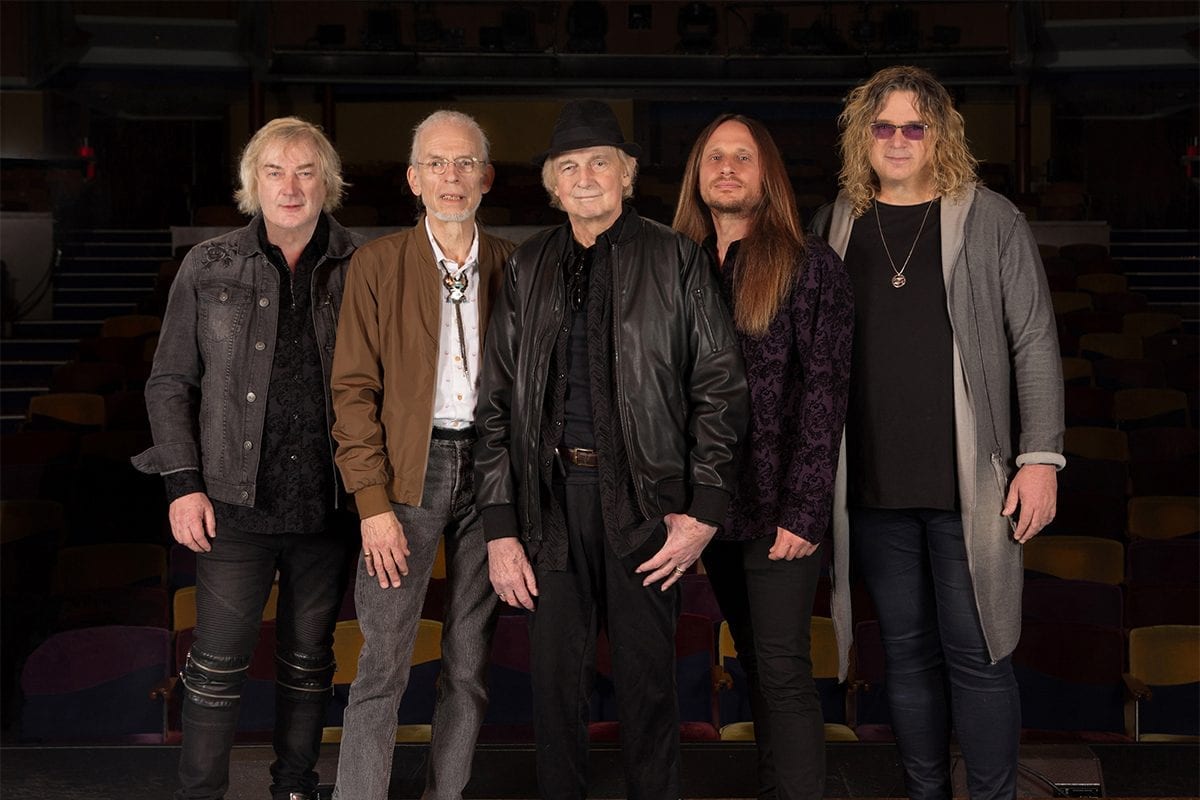 The late bassist Chris Squire formed Mabel Greer's Toyshop in 1967. Once the core group of Jon Anderson, Bill Bruford, Peter Banks and Tony Kaye was established, Banks came up with the name "Yes!". They dropped the exclamation mark and the rest is history.