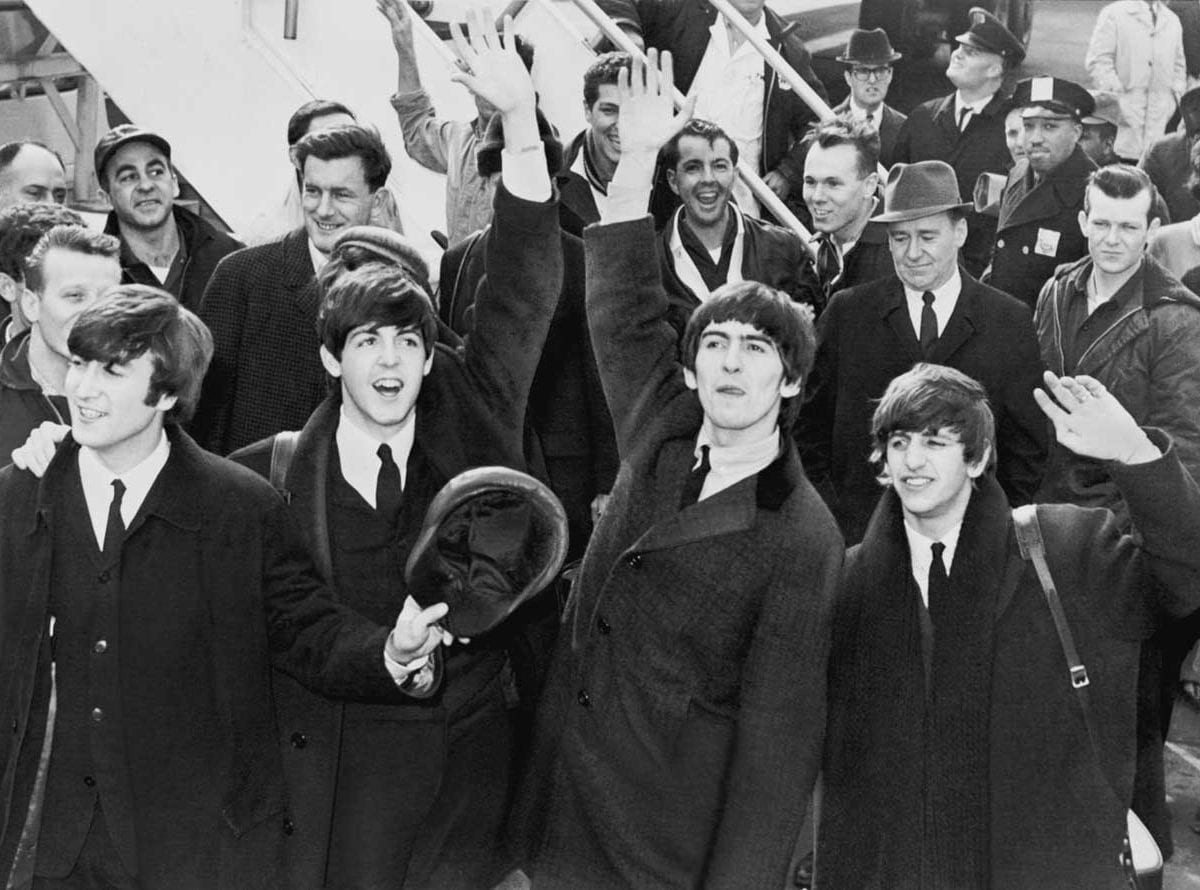 February 7, 1964 – The Beatles are greeted by over 5,000 fans, mostly young girls, who are crowded onto the upper balcony of New York's JFK airport, waving placards and banners to welcome the group. Paul McCartney remembers it like this, "There were millions of kids at the airport, which nobody had expected. We heard about it in mid-air. There were journalists on the plane, and the pilot had rang ahead and said, 'Tell the boys there's a big crowd waiting for them.' We thought, 'Wow! God, we have really made it.'"
February 7, 1980 – Pink Floyd perform their first date on The Wall tour at the LA Memorial Sports Arena. Due to the huge production, there are only 31 tour dates in 4 cities. It is also the last Floyd tour with Roger Waters.
February 7, 1980 – AC/DC appear on Top of the Pops, lip-synching "Touch Too Much." It's Bon Scott's last appearance with the band; he dies 12 days later.
Death, the Devil and the CIA: Classic Rock Conspiracy Theories that Range from Completely Crazy to Entirely Conceivable
Classic Rock Birthdays
February 7, 1962 – David Bryan (born David Bryan Rashbaum), keyboards, vocals (Bon Jovi)
February 7, 1956 – Mark St. John (born Mark Leslie Norton), guitar (Kiss) (d. 2007)
February 7, 1975 – Wes Borland, guitar, vocals (Limp Bizkit)
February 7, 1949 – Alan Lancaster, bass, vocals (Status Quo) (d. 2021)
February 7, 1948 – Jimmy Greenspoon, keyboards, vocals (Three Dog Night) (d. 2015)
Bon Jovi Announce 2022 Spring Tour
Rock Remembrances
February 7, 2000 – Dave Peverett, known as Lonesome Dave, dies from kidney cancer. He was 56. Peverett recorded five albums with Savoy Brown before leaving the band to form Foghat, where he was lead singer and rhythm guitarist. He wrote the majority of their hits as well, including "Slow Ride," "Fool For The City" and "Stone Blue."