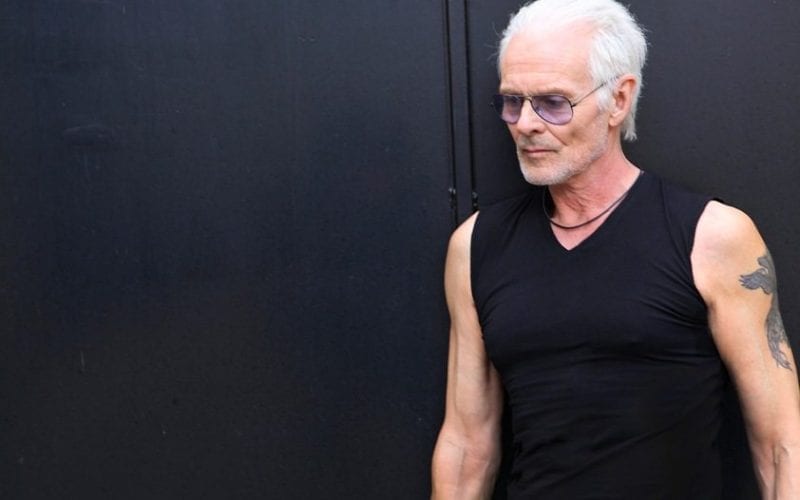 January 24, 1981 – Aerosmith singer Steven Tyler runs into a tree on his motorcycle, tearing open his heel. The accident leaves him hospitalized for two months, and recovering for almost a year.
January 24, 1995 – Van Halen release their tenth studio album Balance, which is their final album with Sammy Hagar. The album reaches #1 on the Billboard 200 chart and goes on to sell three million copies in the U.S.
January 24, 1969 – Jethro Tull play in the U.S. for the first time, opening for Blood, Sweat & Tears at New York City's Fillmore East.
Original Names of Famous Classic Rock Bands – Part Two (J-Z)
January 24, 2015 – INXS guitarist Tim Farriss severs the ring finger on his left hand while operating a winch on his boat. Doctors perform two surgeries to reattach his finger.
January 24, 1989 – Skid Row release their self-titled debut album. They immediately begin touring with New Jersey friends Bon Jovi and end up selling over 5 million copies of the album in the U.S., propelled by the singles "18 and Life," "Youth Gone Wild" and "I Remember You."
Classic Rock Birthdays
January 24, 1947 – Warren Zevon, vocals, guitar (d. 2003)
January 24, 1953 – Nigel Glockler, drums (Saxon)
January 24, 1941 – Neil Diamond, vocals
January 24, 1949 – John Belushi, vocals (The Blues Brothers) (d. 1982)
January 24, 1958 – Jools Holland (born Julian Miles Holland), keyboards, vocals (Squeeze)
January 24, 1948 – Michael Des Barres, vocals (Power Station)
Rock Remembrances
January 24, 2017 – Butch Trucks, born Claude Hudson Trucks, founding member and drummer of The Allman Brothers Band, dies of a self-inflicted gunshot wound at his home in Florida. He was 69. Trucks was allegedly despondent over financial matters. Gregg Allman and Trucks were the only two members who were in every incarnation of The Allman Brothers Band starting in 1969. He was inducted into The Rock and Roll Hall of Fame with the band in 1995.
Jimmy Carter: Rock & Roll President – Plus Personal Insights on Gregg Allman & Bob Dylan