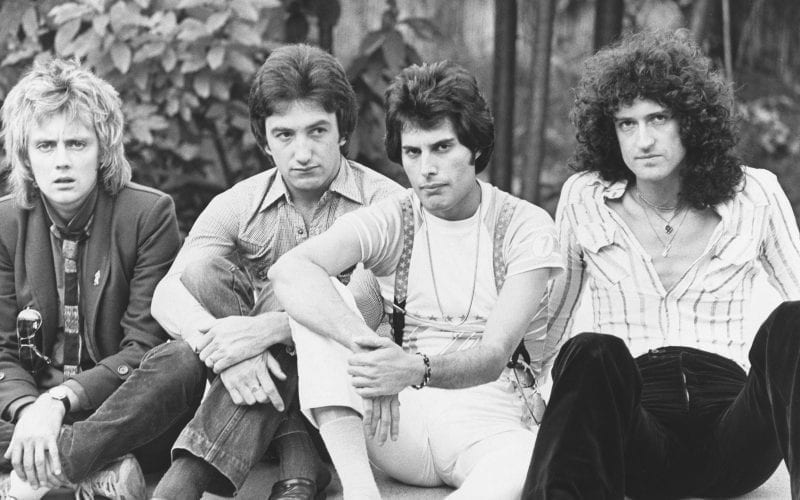 July 2, 2005 – Live 8 is a string of concerts in 10 cities taking place in the G8 states and in South Africa. The concerts also coincide with the 20th anniversary of Live Aid. A TV audience of several hundred million watches the shows which include Pink Floyd, The Who, Deep Purple, Mötley Crüe, U2, Coldplay, Sting, Elton John, Paul McCartney, Bon Jovi, Bryan Adams and Neil Young.
July 2, 1990 – Tesla records their album Five Man Acoustical Jam live at the Trocadero Theatre in Philadelphia. Their cover of "Signs" becomes a surprise hit and starts an acoustic rock trend including MTV's Unplugged series.
July 2, 1991 – Axl Rose incites a riot at a Guns N' Roses show at the Riverpoint Amphitheatre in Maryland. Dubbed the "Rocket Queen Riot" because it took place during the song "Rocket Queen", Rose jumps into the audience when he sees a fan photographing the show. After being hauled back onstage by the crew, he says, "Well, thanks to the lame-ass security, I'm going home!", slams his microphone on the stage and leaves. The crowd is infuriated and over 50 people are injured and 15 fans are arrested.
July 2, 2001 – Liverpool renames its airport "Liverpool John Lennon Airport". The new logo for the airport includes Lennon's famous self-portrait drawing.
July 2, 1971 – Queen perform their first gig with the line-up of Freddie Mercury, Brian May, Roger Taylor and John Deacon at Surrey College, England.
July 2, 2008 – The gravestone of former Joy Division frontman Ian Curtis is stolen from Macclesfield Cemetery in Cheshire. Curtis committed suicide in May 1980, hanging himself in his kitchen just before Joy Division were due to tour the United States. He was 23.
July 2, 1969 – Leslie West and Felix Pappalardi form Mountain.
Backstage Access:
Remembering Leslie West
Classic Rock Birthdays
July 2, 1965 – Dave Parsons, bass (Bush)
July 2, 1949 – Roy Bittan, "The Professor", keyboards (Bruce Springsteen's E Street Band)
July 2, 1952 – Johnny Colla, saxophone (Huey Lewis and The News)
15 Patriotic Classic Rock Songs for Your Independence Day Playlist
Rock Remembrances
July 2, 2018 – Alan Longmuir, founding member and bassist of the Bay City Rollers, dies in Scotland after contracting an illness in Mexico. He was 70.