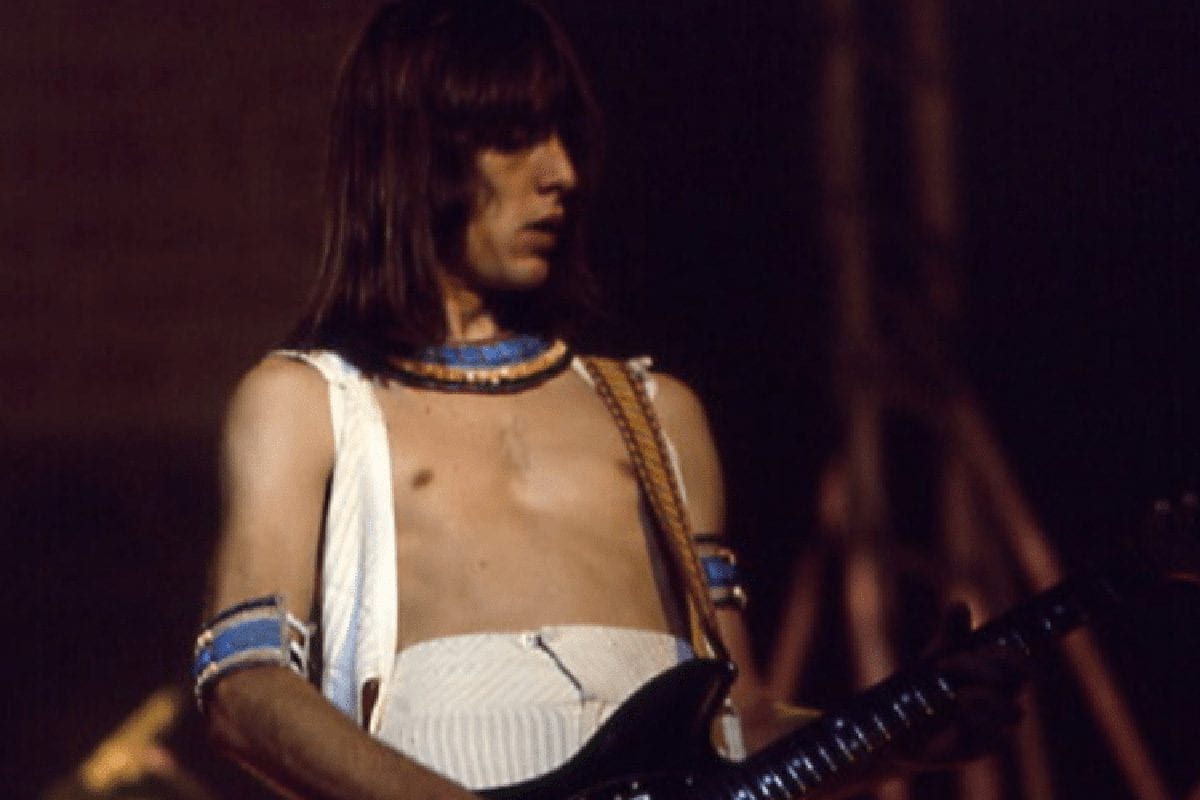 June 22, 2005 – Ted Nugent is ordered to pay $3,500 per month in child support to Karen Gutowski of Dover, NH. While married to his current wife, Shemane, with whom he has 4 children, Nugent fathered a son with Gutowski in 1994.
June 22, 1981 – Mark David Chapman says that "God has told me to plead guilty" to the charge of murdering John Lennon in December of 1980. He is later sentenced to 20 years to life. At his parole hearing in 2014 he boasted that the killing involved "incredible planning, absolutely, incredible stalking." Denied parole nine times, he is still in jail with his next scheduled parole hearing this August. He now says his actions were "premeditated, selfish and evil."
June 22, 1968 – The Jeff Beck Group, featuring Rod Stewart, make their U.S. debut at the Fillmore East, in New York City.
June 22, 1990 – Billy Joel is the first rock act to play at Yankee Stadium, selling out two shows.
June 22, 2002 – U2's guitarist, The Edge, marries Morleigh Steinberg, his girlfriend of ten years. Steinberg was a belly dancer on the band's Zoo TV tour.
June 22, 2011 – In more U2 news, Bono's peahen (a female peacock) is reported to be driving neighbors crazy by escaping into their yards. One newspaper runs the headline: "Bono's cock drives me nuts". There are so many things we are holding back saying…
Top 20 Best Rock Albums of the '90s
Classic Rock Birthdays
June 22, 1948 – Todd Rundgren, vocals, guitar, producer (Nazz, Utopia).  Rundgren also marries his wife, Michele Gray, in 1998 on his 50th birthday.
June 22, 1949 – Larry Junstrom, bass (38 Special, Lynyrd Skynyrd) (d. 2019)
June 22, 1939 – Bobby Harrison, drums (Procol Harum) (d. 2022)
June 22, 1949 – Gary Moffet, guitar (April Wine)
June 22, 1957 – Garry Gary Beers, bass (INXS)
June 22, 1956 – Derek Forbes, bass (Simple Minds)
June 22, 1947 – Howard Kaylan (born Howard Kaplan), vocals (The Turtles)
June 22, 1944 – Peter Asher, guitar, vocals (Peter and Gordon)
June 22, 1936 – Kris Kristofferson, vocals, guitar, songwriter
Classic Rock Remembrances
June 22, 2018 – Vinnie Paul Abbott, drummer and co-founder of Pantera, dies unexpectedly at his home in Las Vegas. He was 54. It was later determined that Abbott had died of coronary artery disease. After Pantera dissolved, Abbott formed Damageplan with his brother Dimebag Darrell, who sadly was murdered in front of his brother during a show in Columbus, OH. Vinnie Paul later formed the band Hellyeah.
June 22, 1969 – Judy Garland (born Frances Ethel Gumm), iconic singer, dies of a barbiturate overdose. She was 47.
June 22, 1988 – Jesse Ed Davis, Native American session guitarist, dies of a heroin overdose in Venice, CA. He was 43. Davis worked with some of the biggest stars of the time – everyone from Leon Russell and Bob Dylan to Jackson Browne, Eric Clapton and Willie Nelson. He also appeared on most of the solo works from the Beatles.
Backstage Access:
The Hidden Secret Musicians of Our Legendary Hits