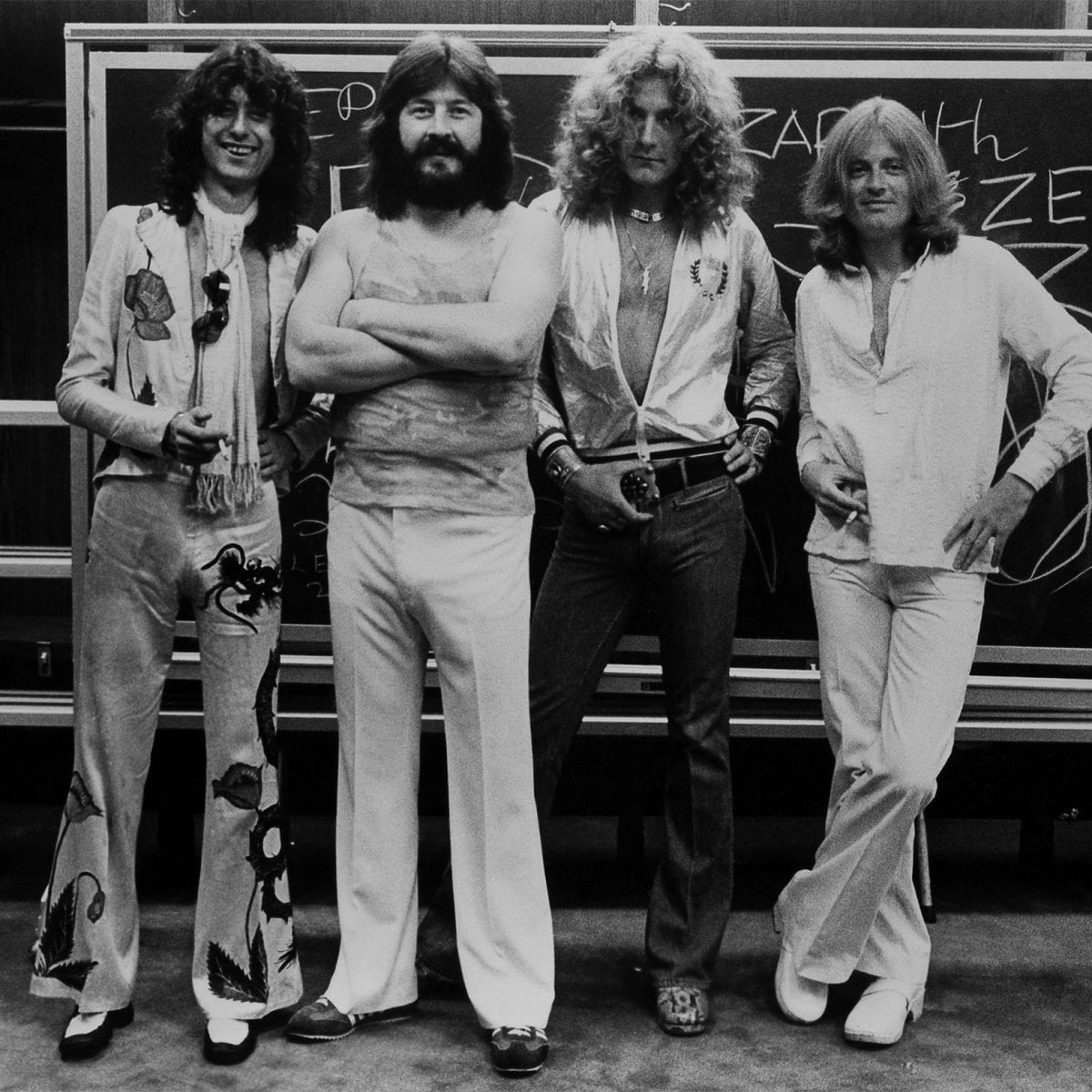 March 29, 1975 – Led Zeppelin becomes the first band in history to have six albums on the Billboard chart at once: Physical Graffiti (#1), Led Zeppelin IV, House of the Holy, Led Zeppelin II, Led Zeppelin and Led Zeppelin III.
March 29, 1979 – Supertramp release their sixth album Breakfast in America, which goes on to sell six million copies in the U.S. and win two Grammy Awards.
10 Rock Albums You Need to Hear from Beginning to End
Classic Rock Birthdays
March 29, 1959 – Perry Farrell (born Peretz Bernstein), vocals (Jane's Addiction, Porno For Pyros)
March 29, 1943 – Chad Allan (born Allan Peter Stanley Kowbel), vocals (The Guess Who)
March 29, 1947 – Bobby Kimball, vocals (Toto)
March 29, 1946 – Billy Thorpe, vocals (Billy Thorpe & the Aztecs) (d. 2007)
March 29, 1967 – John Popper, vocals, harmonica (Blues Traveler)
March 29, 1944 – Terry Jacks, vocals, guitar "Seasons in the Sun"
March 29, 1956 – Patty Donahue, vocals (The Waitresses) (d. 1996)
Rock Remembrances
March 29, 1985 – Jeanine Deckers, "The Singing Nun" (also known as Jeannine Deckers, Sœur Sourire ("Sister Smile") and Sister Luc-Gabrielle) and her lover Annie Pécher die by suicide by an overdose of barbiturates and alcohol. Deckers was 52; Pécher was 41. The Singing Nun's 1963 single "Dominique" sold over two million copies and won a Grammy Award for the year's best Gospel song.  Deckers and Pécher were despondent over the pending loss of a school they co-founded for autistic children because Belgian tax authorities claimed Deckers owed $63,000 in back taxes.
March 29, 2020 – Alan Merrill (born Allan Preston Sachs), lead singer of The Arrows, dies in Manhattan of COVID-19 related causes.  He was 69.  Merrill led quite an interesting life, first becoming a rock star in Japan, then as leader of the UK band, The Arrows, followed by three records with Rick Derringer, a solo album with Steve Winwood and Mick Taylor, a stint with Meatloaf, and the host and star of numerous TV shows.  He is most well-known as the writer and lead singer of "I Love Rock 'N' Roll," recorded in 1975 with The Arrows and later made an international hit in 1982 by Joan Jett.
Advertisement