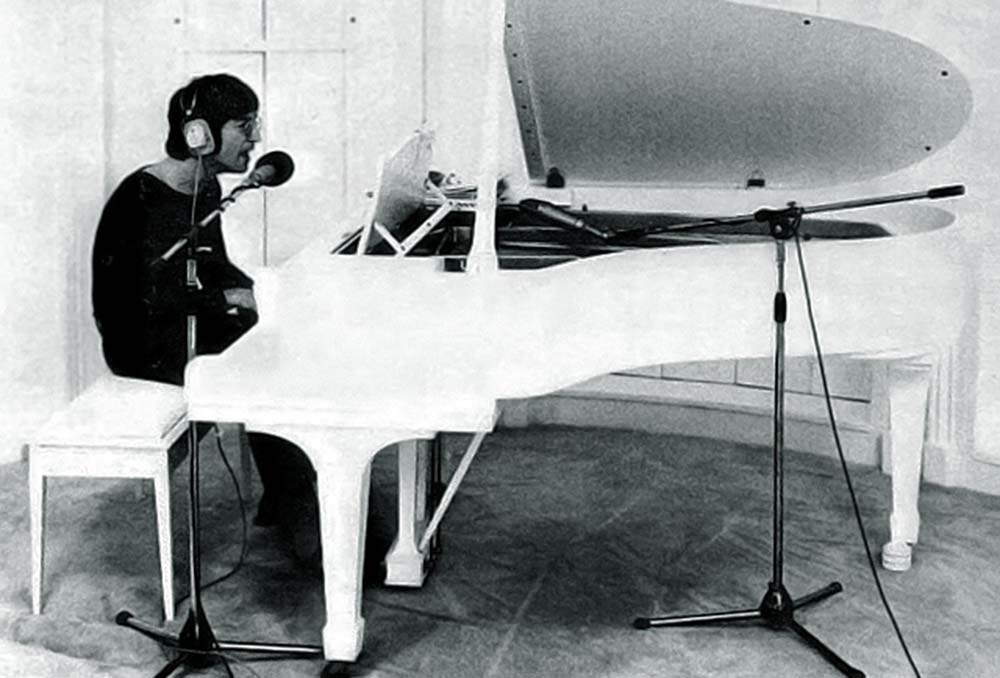 November 28, 1974 – John Lennon makes his last ever concert appearance when he joins Elton John on stage at Madison Square Garden in New York City. Lennon performs three songs: "Whatever Gets You Thru The Night," "Lucy In The Sky With Diamonds" and "I Saw Her Standing There." Lennon had lost a bet to Elton, who guaranteed that their collaboration on "Whatever Gets You Thru the Night" for Lennon's 1974 album Walls and Bridges would be a #1 single, as Lennon was the only former Beatle who'd never achieved a solo #1 song. "He sang harmony on it and he really did a damn good job," Lennon said. "So, I sort of halfheartedly promised that if "Whatever Gets You Thru the Night" became No. 1, which I had no reason to expect, I'd do Madison Square Garden with him. So one day Elton called and said, 'Remember when you promised…'"
November 28, 1979 – Ringo Starr's home in Los Angeles, which he rented from Harry Nilsson, catches fire. Ringo escapes unhurt, but much of his collection of Beatles memorabilia is destroyed. Call it the curse of Harry Nilsson – in 1974, Mama Cass was found dead in the bedroom of Nilsson's apartment in London, followed by the death four years later of The Who's Keith Moon in that same apartment.
Death, the Devil and the CIA: Classic Rock Conspiracy Theories that Range from Completely Crazy to Entirely Conceivable
Classic Rock Birthdays
November 28, 1962 – Matt Cameron, drums (Soundgarden, Pearl Jam)
November 28, 1949 – Paul Shaffer, orchestra leader, vocals, keyboards (SNL, David Letterman)
November 28, 1943 – Randy Newman, vocals, piano, guitar
November 28, 1929 – Berry Gordy Jr., founder of Motown Records
November 28, 1948 – Beeb Birtles (born Gerard Bertelkamp), vocals, guitar (Little River Band)
Rock Remembrances
November 28, 1993 – Steppenwolf drummer and co-founder Jerry Edmonton (born Gerald McCrohan) is killed in a car crash near his Santa Ynez, California home. He was 47. Both he and his brother Dennis, also known as Mars Bonfire, changed their surnames to Edmonton in the 1960s. Bonfire wrote the Steppenwolf hit "Born To Be Wild." Edmonton married former Steppenwolf bandmate Andy Chapin's widow in the 1980s and has been called one of the most underrated drummers in rock.