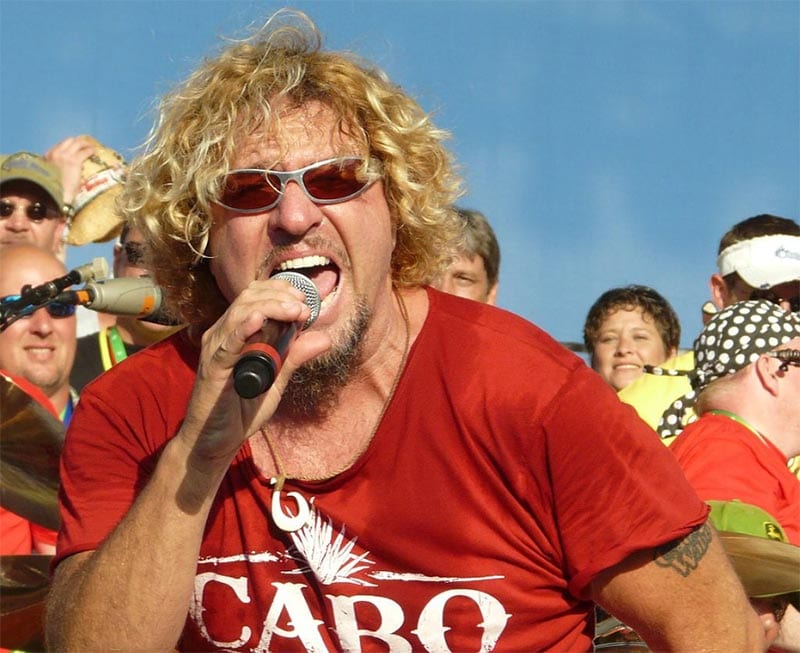 October 13, 1998 – Eric Clapton opens the Crossroads Centre in Antigua for the treatment of drug and alcohol addiction. At the time, a 30-day recovery program cost $9,000; it now costs $28,500.
Classic Rock Birthdays
October 13, 1947 – Sammy Hagar, vocals, guitar (Montrose, Sammy Hagar, Van Halen, Chickenfoot, The Circle)
October 13, 1941 – Paul Simon, vocals, guitar (Simon & Garfunkel)
October 13, 1944 – Robert Lamm, vocals, keyboards (Chicago)
October 13, 1948 – John Ford Coley, vocals, guitar (England Dan & John Ford Coley)
October 13, 1950 – Simon Nicol, vocals, guitar (Fairport Convention)
Rock Remembrances
October 13, 1974 – Ed Sullivan dies of esophageal cancer. He was 73. The Ed Sullivan show broke many cultural barriers of the time – Ed himself was a strong supporter of black music and black performers, and often fought the network and his advertisers over his bookings. He was also not afraid to book rock and country acts, although there are many stories told of when he tried to have rock bands change particular lyrics he deemed "salty." He also insisted that the majority of his acts sing live, rather than lip sync. The Beatles' appearance on the show in 1964 is considered a milestone in American pop culture and the beginning of the British Invasion. A record setting 73 million people tuned in that evening making it one of the seminal moments in television history; over 40% of every man, woman and child living in America watched The Beatles perform on the show.