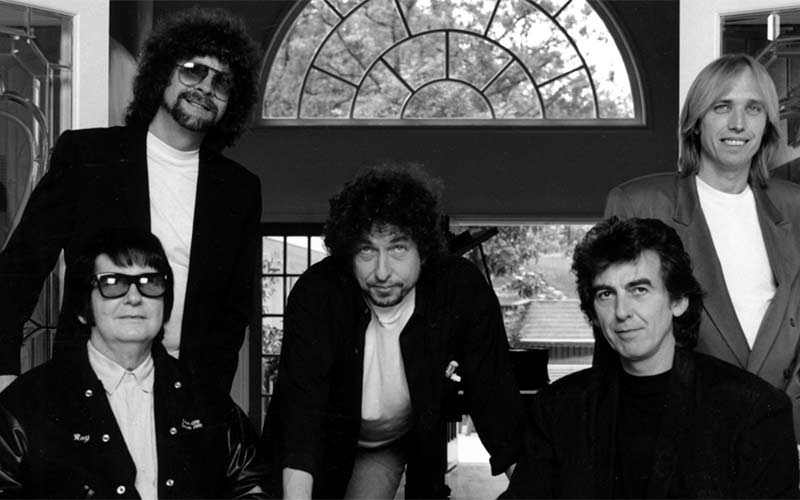 October 17, 1980 – Bruce Springsteen releases The River, a double album. It sells over 5 million copies.
October 17, 1964 – The Rolling Stones release their second album, 12 X 5. It sells over 500,000 copies in the U.S., and features only three originals – the rest are covers.
October 18, 1988 – The Traveling Wilburys release their debut album Traveling Wilburys Vol. 1., which goes on to sell over 3 million copies. The supergroup includes Bob Dylan, George Harrison, Jeff Lynne, Roy Orbison and Tom Petty.
October 17, 2000 – Black Sabbath guitarist Tony Iommi releases his debut solo album, Iommi. It's star-studded with guest appearances by Queen guitarist Brian May, Nirvana drummer/Foo Fighters singer/guitarist Dave Grohl, Billy Idol, Cult singer Ian Astbury, Billy Corgan of Smashing Pumpkins, Pantera's Phil Anselmo, Black Flag's Henry Rollins and Black Sabbath bandmates Ozzy Osbourne and Bill Ward.
October 17, 1977 – Lynyrd Skynyrd release their 5th studio album, Street Survivors, just three days before the fateful plane crash that kills singer Ronnie Van Zant and guitarist Steve Gaines. The original album cover is replaced with a plain version, after Gaines' widow and fans complain about the imagery that pictures Gaines engulfed in flames.
Classic Rock Birthdays
October 17, 1941 – Jim Seals, guitar, fiddle (Seals and Crofts) (d. 2022)
October 17, 1946 – Mike Hossack, drums (The Doobie Brothers) (d. 2012)
October 17, 1946 – Jim Tucker, guitar (The Turtles) (d. 2020)
October 17, 1968 – Ziggy Marley, guitar (Ziggy Marley and the Melody Makers)
October 17, 1947 – Michael McKean, frontman David St. Hubbins in the fictional band Spinal Tap
October 17, 1933 – Jeanne "The Singing Nun" Deckers, vocals, guitar (d. 1985)
Rock Remembrances
October 17, 2017 – Gordon Downie, lead singer of the Canadian band The Tragically Hip, dies of glioblastoma in Toronto. He was 53. Downie was a national hero in Canada and widely mourned by fans, politicians, actors and The National Hockey League. Prime Minister Justin Trudeau lauded Downie as "Our buddy Gord, who loved this country with everything he had— and not just loved it in a nebulous, 'Oh, I love Canada' way. He loved every hidden corner, every story, every aspect of this country that he celebrated his whole life." He had continued to tour while he could, educating audiences about his brain cancer.
October 17, 1993 – Criss Oliva, lead guitarist and co-founder of Savatage, is killed by a drunk driver in Zephyrhills, Florida. He was 30. Oliva and his wife Dawn were struck by a driver who had seven prior drunk driving convictions, and whose blood alcohol content was .294 percent, over three times the legal limit. The drunk driver served only 18 months of a five-year sentence; Dawn was critically injured and later died in 2005. Criss formed Savatage with his elder brother Jon and was offered a spot in Megadeth, but turned it down to remain with the band.