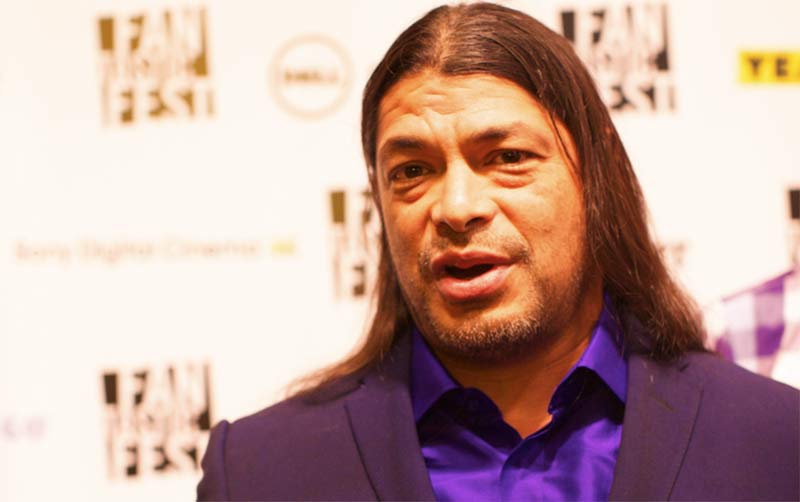 October 23, 1995 – Def Leppard earn a spot in the Guinness Book of World Records for performing three concerts on three continents in one day. When midnight hits on October 23, Def Leppard is already on stage playing in Tangiers, Africa. They then fly to London, England where they perform a second show and then jump back on the plane and fly to Vancouver, Canada for a final late-night show that night. Three concerts on three continents in one day is a new world record.
October 23, 1976 – Led Zeppelin make their US television debut on Don Kirshner's Rock Concert. They perform "Black Dog" and "Dazed And Confused."
October 23, 1978 – Neil Young's home in Zuma Beach, CA burns to the ground after a raging coastal fire races through the area. All that is left is the stone fireplace. He later loses a second home to wildfires when his Malibu home is destroyed in a 2018 fire.
October 23, 1999 – Sandra Ann-Rosas, the wife of Los Lobos singer Cesar Rosas, is kidnapped.  Her disappearance is reported by her children, who come home to find the front door to their home open and smashed glass from her van, indicating a struggle. Close to a month later, her remains are found in a shallow grave, and her half-brother Gabriel Gomez is charged with kidnapping and murder and sentenced to life in prison without parole.
Original Names of Famous Classic Rock Bands
Classic Rock Birthdays
October 23, 1964 – Roberto Trujillo, bass (Suicidal Tendencies, Ozzy Osbourne, Metallica)
October 23, 1949 – Michael Burston (AKA Würzel), guitar (Motörhead) (d. 2011)
October 23, 1947 – Greg Ridley (born Alfred Gregory Ridley), bass, (Spooky Tooth, Humble Pie) (d. 2003)
October 23, 1959 – "Weird Al" Yankovic (born Alfred Matthew Yankovic), vocals, accordion
Rock Remembrances
October 23, 1964 – All four members of the band Buddy and the Kings die when their plane, which is being piloted by the band's drummer, crashes on their way to a show. The accident is eerily similar to the one that led to Buddy Holly's death in 1959. Lead singer David Box had sung briefly in Buddy Holly's original band after Holly's death and sang lead vocals on "Peggy Sue Got Married."
October 23, 2016 – Pete Burns, founder and vocalist of the band Dead or Alive, dies following a sudden cardiac arrest. He was 57. Burns was well-known in the UK, due to his frequent television appearances, and his androgynous appearance, which he admitted was greatly enhanced by cosmetic surgery.
Advertisement