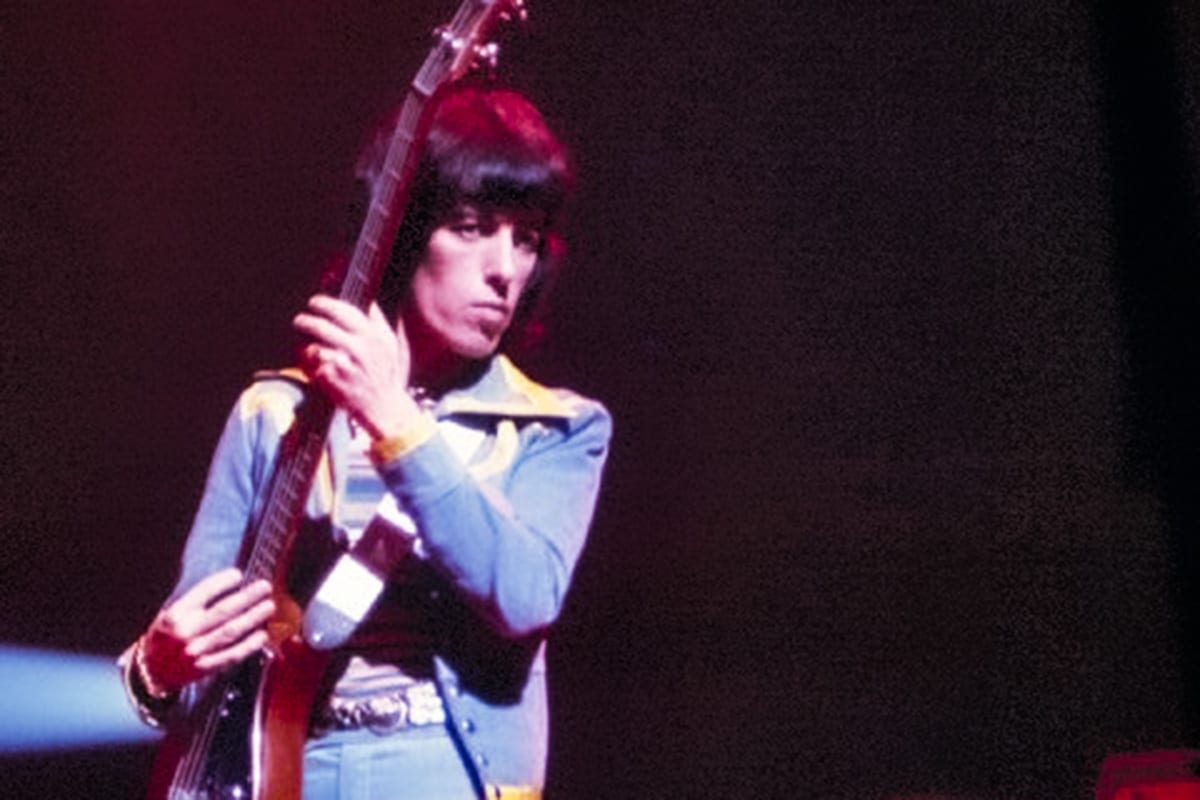 October 24, 2005 – Poison guitarist C.C. DeVille is sentenced to 80 days in jail for his "no contest" plea to driving under the influence of alcohol. DeVille, born Bruce Johannesson, was ticketed in August after hitting a parked car while backing out of his girlfriend's driveway. His girlfriend received minor injuries in the crash. He also receives five years probation and a fine of $1,000.
October 24, 1979 – Paul McCartney is awarded a rhodium album from the The Guinness Book of World Records for being the best-selling songwriter in the history of recorded music, having written 43 platinum songs and selling over 100 million records. Rhodium is a very precious metal that can cost ten times as much as gold or more and is like chrome, but much whiter, and the most reflective of all metals.
October 24, 1970 – President Richard Nixon delivers a White House address to the National Association of Broadcasters, urging radio stations to ban any and all songs with drug-related lyrics.
Top 15 Best-Selling Rock Artists of All Time in U.S. Sales
Classic Rock Birthdays
October 24, 1936 – Bill Wyman (born William George Perks, Jr.), bass, vocals (The Rolling Stones)
October 24, 1944 – Ted Templeman, guitar, vocals (Harper's Bizarre), record producer (Van Halen, The Doobie Brothers, Montrose, Carly Simon, Van Morrison, Aerosmith, Eric Clapton)
October 24, 1946 – Jerry Edmonton (born Gerald McCrohan), drums (Steppenwolf) (d. 1993)
October 24, 1948 – Dale Griffin (born Terence Dale Griffin), drums (Mott The Hoople) (d. 2016)
October 24, 1930 – The Big Bopper, (born Jiles Perry "J. P." Richardson, Jr.), vocals, guitar (d. 1959)
Backstage Access:
Bill Wyman The Quiet One – An Extraordinary Film With A Remarkable Perspective
Rock Remembrances
October 24, 1930 – Bobby Vee (born Robert Thomas Vellinge), dies from complications of Alzheimer's disease. He was 73. Vee racked up 38 Top 100 hits, including "Take Good Care of My Baby" and "Suzie Baby." He had a long personal and professional relationship with Bob Dylan, who said, "I've played all over the world, with all kinds of people. And everybody from Mick Jagger to Madonna. And everybody in there in between. But the most beautiful person I've ever been on the stage with, was a man who is here tonight, Bobby Vee, who used to sing a song called "Suzie Baby." Maybe you can show your appreciation with just a round of applause."
October 24, 2017 – Antoine "Fats" Domino Jr., a pioneer in rock 'n' roll, dies at his home in Harvey, Louisiana of natural causes. He was 89. Domino was one of the first R&B artists to gain popularity with white audiences, and sold an astonishing 65 million records, spurred on by eleven Top 10 hits. They include "Ain't That A Shame," "Blueberry Hill," "I'm Walkin'" and "The Fat Man" which became the first ever million-selling single. Domino was inducted into the Rock and Roll Hall of Fame in 1986, was awarded the Grammy Lifetime Achievement Award in 1987 and received the presidential Nation Medal of Arts in 1998. After Hurricane Katrina hit in 2005, he was presumed dead, but it was later discovered that he and his family had been rescued by the Coast Guard.