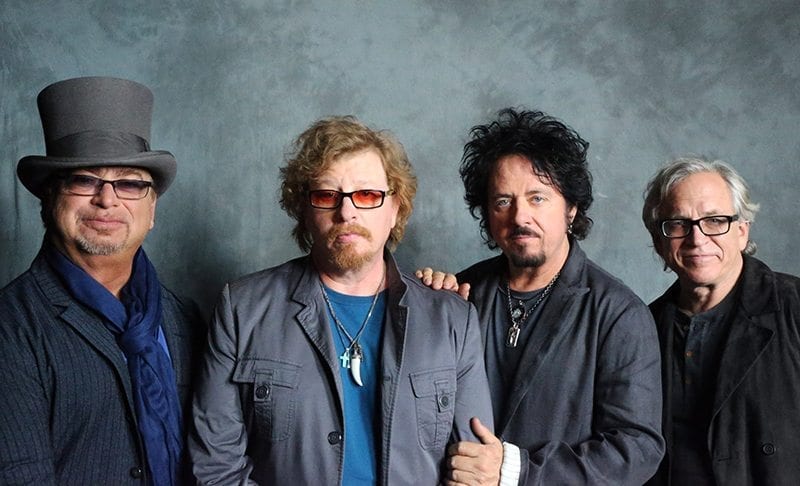 September 2, 1989 – Ozzy Osbourne is charged with threatening to kill his wife Sharon. Sharon later said, "He went to bed. I was reading downstairs. He came down in his underpants, sat on the sofa right opposite me and said, 'We've come to a decision.' I was like, 'Yeah' — sort of sarcastic — 'What's the decision?' and he said, 'We're very sorry but you're going to have to die.'" Ozzy began to strangle her, but Sharon managed to press a panic button in their home, and when she came to, her husband had disappeared, and the police had arrived. Ozzy was arrested and later released on the condition that he immediately go into detox. The case was later dropped when the couple decided to reconcile.
September 2, 2000 – About 700 Def Leppard fans got refunds after a disappointingly quiet concert by the band at the Oregon State Fair after the city of Salem's noise ordinance forced them to play too quietly.
September 2, 1995 – The Concert for the Rock and Roll Hall of Fame takes place in Cleveland, celebrating the opening of the museum. Bruce Springsteen and Chuck Berry get the night started with a duet of "Johnny B. Goode," followed by 41 different combinations of artists playing 68 songs over the course of six hours and 40 minutes. The lineup includes Bob Dylan, Johnny Cash, John Fogerty, Robbie Robertson, the Kinks, the Allman Brothers Band, John Mellencamp, Bon Jovi, Sheryl Crow, the Pretenders, Iggy Pop, and Jackson Browne.
September 2, 1971 – Lenny Hart, money manager for the Grateful Dead and father of Grateful Dead drummer Mickey Hart, is charged with embezzling around $155,000 of the Dead's money. Hart was found by a private detective in San Diego while baptizing people using the name the Reverend Lenny B. Hart. He was convicted of criminal embezzlement and sentenced to six months in jail.
Backstage Access:
Bill Graham and the Rock & Roll Revolution
Classic Rock Birthdays
September 2, 1957 – Steve Porcaro, keyboards (Toto)
September 2, 1946 – Billy Preston, vocals, keyboards. (d. 2006)
September 2, 1951 – Mik Kaminski, violin (Electric Light Orchestra)
Rock Remembrances
September 2, 2012 – Mark Abrahamian, lead guitarist with Starship, dies of a heart attack. He was 46. Abrahamian collapsed following a concert in Nebraska where Starship had opened for Survivor and Boston.
September 2, 2001 – Saxophonist Jay Migliori dies of colon cancer. He was 70. Migliori was a session musician who played on an estimated 4,000 commercial recordings including work with The Beach Boys, Frank Sinatra and Frank Zappa. He was also the founding member of Supersax, a tribute band to Charlie Parker.
Backstage Access:
A Day in the Life with Frank Zappa
September 2, 2009 – Guy Babylon, keyboard player with the Elton John Band, dies of a heart attack while swimming in his Los Angeles pool. He was 52. Babylon won a Grammy Award for his contributions on the Elton John/Tim Rice musical Aida. Elton John said, "I am devastated and heartbroken at the death of Guy Babylon. Guy played over 1000 shows with me, and we worked together on the Road To El Dorado, Aida, Billy Elliot, Lestat and Gnomeo and Juliet, as well as on countless albums. He was one of the most brilliant musicians I ever knew, a true genius, a gentle angel — and I loved him so much."