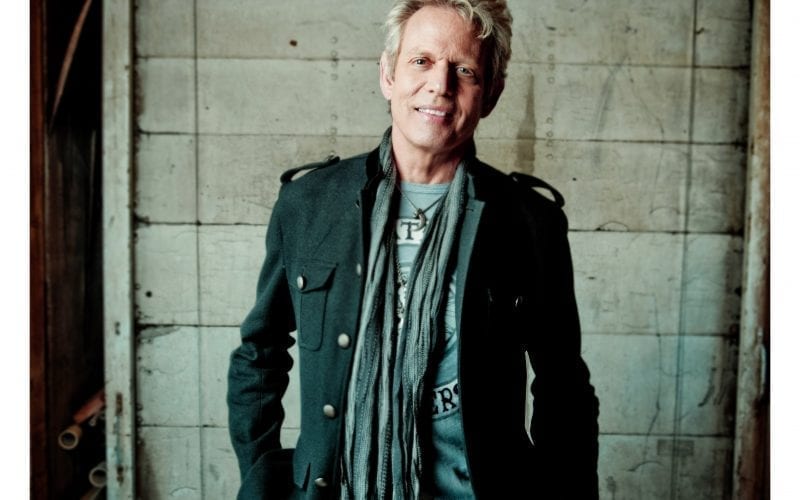 September 21, 1978 – "Do you remember, the 21st night of September?" is the first line of Earth, Wind & Fire's song "September." Song co-writer Allee Willis says the line wasn't written for any particular reason – it just sounded good. "We went through all the dates: 'Do you remember the first, the second, the third, the fourth … ' and the one that just felt the best was the 21st."
September 21, 2009 – Eddie Van Halen guest stars on the season premiere of the seventh season of Two and a Half Men. He plays a short riff of "As Is." Van Halen says, "I typically shy away from these requests as I'm not an actor, but Charlie Sheen and I are friends and since it was a scene with him, I agreed."
September 21, 2001 – The benefit concert America: A Tribute to Heroes is broadcast commercial-free on all major U.S. networks, just 10 days after the 9/11 attacks. With performers such as Bruce Springsteen, U2, Tom Petty and the Heartbreakers, Sting, Jon Bon Jovi and Richie Sambora and Neil Young playing mournful tributes and stars like George Clooney, Tom Hanks, Tom Cruise, Clint Eastwood, Robert DeNiro, Cameron Diaz and Julie Roberts manning the phone banks, the concert raises over $200 million for the United Way's September 11th telethon fund.
September 21, 1979 – Cheap Trick release their fourth studio album, Dream Police. It becomes their most successful studio album, selling over one million copies.
September 21, 2011 – Indie rock pioneers R.E.M. decide to call it quits after 31 years and 15 albums. On their website they post, "To our Fans and Friends: As R.E.M., and as lifelong friends and co-conspirators, we have decided to call it a day as a band. We walk away with a great sense of gratitude, of finality, and of astonishment at all we have accomplished. To anyone who ever felt touched by our music, our deepest thanks for listening."
Top 20 Best Rock Albums of the '90s
Classic Rock Birthdays
September 21, 1947 – Don Felder, guitar, vocals (Eagles)
September 21, 1954 – Phil "Philthy Animal" Taylor, drums (Motörhead) (d. 2015)
September 21, 1972 – David Silveria, drums (Korn)
September 21, 1972 – Liam Gallagher, vocals, guitar (Oasis)
September 21, 1943 – David Hood, bass (Muscle Shoals Rhythm Section)
September 21, 1934 – Leonard Cohen, vocals, guitar (d. 2016)
September 21, 1932 – Don Preston, keyboards (Frank Zappa, Mothers Of Invention)
Backstage Access:
A Day in the Life with Frank Zappa
Rock Remembrances
September 21, 2006 – Boz Burrell dies of a heart attack in Spain. He was 60. Burrell is most well known as a member of King Crimson, and also as a co-founder of Bad Company, with whom he recorded seven studio albums. Prior to King Crimson, Burrell briefly replaced Roger Daltrey in the Who and was also a member of The Small Faces.
September 21, 1987 – Influential jazz bassist Jaco Pastorius dies from injuries sustained after a violent confrontation with a club bouncer. He was 35. Called "arguably the most important and ground-breaking electric bassist in history," Jaco was a member of Weather Report and also worked with various acts including Joni Mitchell and Herbie Hancock. Sadly, at the time of his death, he was living on the streets due to his diagnosed bipolar disorder, for which he had been hospitalized many times. For an interesting look at his life, check out Jaco, a 2014 documentary film co-produced by Metallica bassist Robert Trujillo.