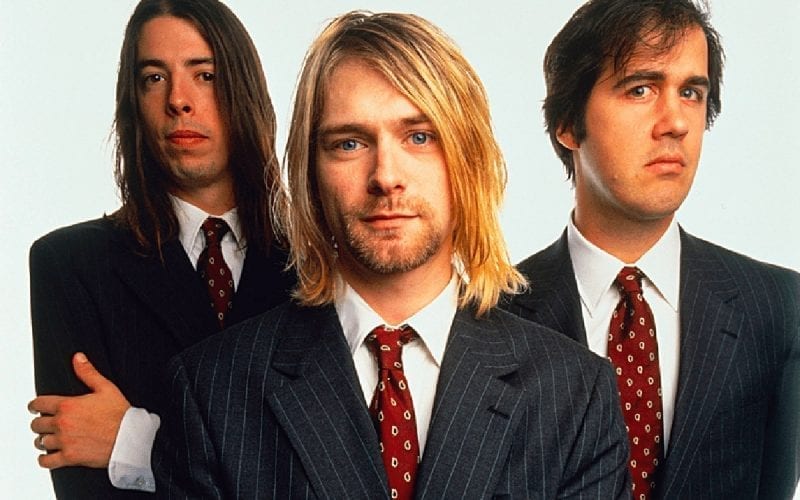 September 25, 2006 – Steven Tyler guest stars on Two and a Half Men playing Charlie Sheen's obnoxious next door neighbor. Playing to stereotype, Tyler is a rowdy rocker who plays loud music and causes problems for Sheen's character.
September 25, 1970 – The pilot episode of The Partridge Family debuts on TV featuring Shirley Jones, David Cassidy, Susan Dey, Danny Bonaduce and Dave Madden as manager Reuben Kincaid. Johnny Cash makes a cameo in the first episode.
September 25, 1972 – Black Sabbath release their fourth studio album Black Sabbath Vol. 4. It is the first album produced by guitarist Tony Iommi and goes on to sell over a million copies.
20 facts you might not know about Black Sabbath
September 25, 1990 – Dave Grohl is asked to join Nirvana after leaving his band Scream.
September 25, 1992 – Two people are stabbed, one person is trampled and medical personnel and police are assaulted in violence that erupts following an Ozzy Osbourne concert at the State Fair of Oklahoma. Sharon Osbourne blames this on the availability of alcohol at the concert.
September 25, 1967 – The Doors release their second album Strange Days which sells one million copies and produces the hits "People Are Strange" and "Love Me Two Times."
September 25, 2017 – Tom Petty & the Heartbreakers play their last concert at the Hollywood Bowl in Los Angeles, the last stop on the band's 40th anniversary tour. Petty dies exactly a week later of an accidental drug overdose.
Top 20 Best Rock Albums of the '90s
Classic Rock Birthdays
September 25, 1946 – Jerry Penrod, bass (Iron Butterfly)
September 25, 1943 – John Locke, keyboards (Spirit) (d. 2006)
September 25, 1951 – Burleigh Drummond, drums (Ambrosia)
Rock Remembrances
September 25, 1980 – John Bonham, drummer with Led Zeppelin, dies of asphyxiation after inhaling his own vomit. He was 32. "Bonzo" was found dead at guitarist Jimmy Page's house after a day and night of what was described as excessive vodka consumption of over 40 shots. Two and a half months later, Led Zeppelin breaks up, releasing the statement, "We wish it to be known that the loss of our dear friend and the deep respect we have for his family, together with the sense of undivided harmony felt by ourselves and our manager, have led us to decide that we could not continue as we were." Bonham is universally recognized as "one of the greatest drummers of all time."
September 25, 1999 – Stephen Canaday of The Ozark Mountain Daredevils is killed in a plane crash. He was 55. Canaday, who not only played with the Daredevils but managed them and got them signed, was flying in a vintage WW II plane when the pilot failed to maintain speed which resulted in a stall.