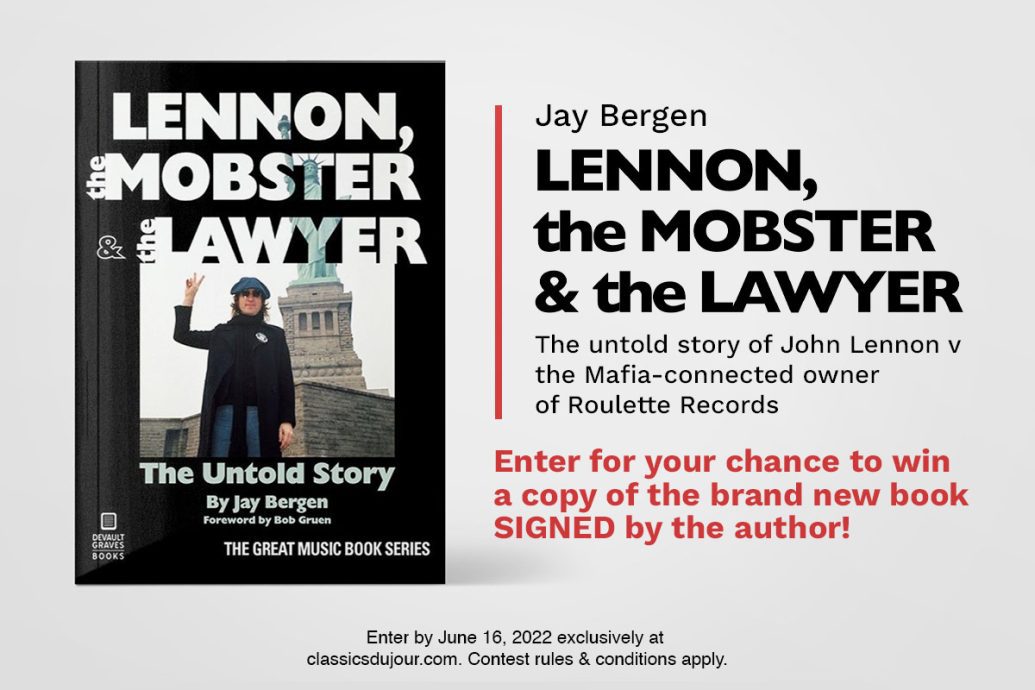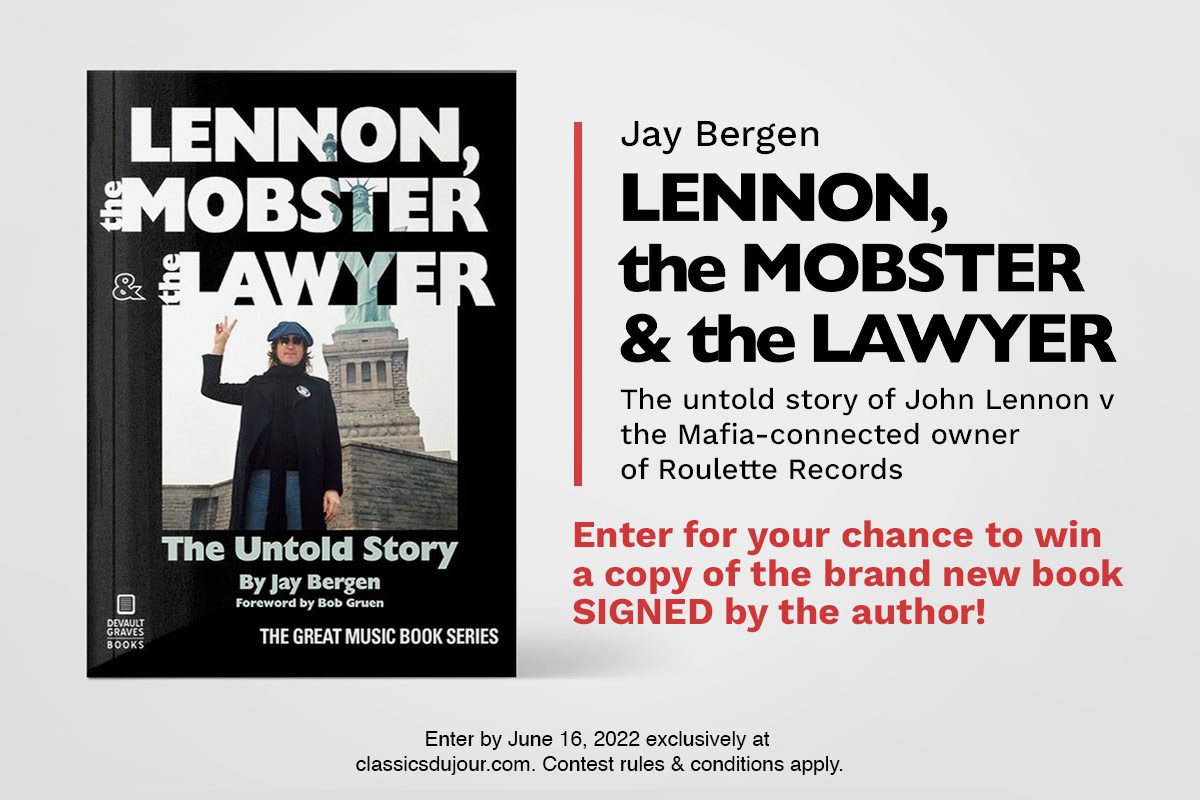 Enter for your chance to win a signed copy of LENNON, THE MOBSTER & THE LAWYER
Lawyer Jay Bergen had a long successful career, but the highlight was the case he handled for the most famous member of the most famous band in the world, The Beatles.
While John Lennon began to settle into private life in 1975, he fought an epic legal battle that flew under the radar. The notorious Mafia-connected owner of Roulette Records, Morris Levy, released Roots, a bootleg version of a rock 'n' roll oldies album John had been producing. Levy claimed the former Beatle had verbally agreed to market Roots via TV. Capital Records' quick release of John Lennon Rock 'n' Roll, the official album, resulted in two Levy lawsuits against John—and John's counterclaims against Levy. The attempted shakedown led to a high-stakes battle in US District Court where Jay Bergen, partner in a prestigious NYC law firm, represented Lennon over the rights to his own recording. Millions of dollars were on the line.
Jay's memoir/portrait Lennon, the Mobster & the Lawyer – The Untold Story tells the story of the battle against Levy's misbegotten scheme to get his hooks into Lennon.
With entertaining stories, deep insights into the 1970s rock and roll world, and a cast of characters that includes the late Phil Spector, Yoko Ono, Elton John, May Pang, Jimmy Iovine, the late Jesse Ed Davis, Ronnie Wood, Mick Jagger, Klaus Voormann, Jim Keltner, Ed Mottau, Ken Ascher, and Rolling Stone's Dave Marsh, the pages detail an as-yet untold chapter in John Lennon's life – a court case he had planned to one day tell about in song.
Enter now using the form below for  your chance to win a copy of this brand new book, autographed by the author!
One winner will be chosen at random.
Learn more about the book or order it online HERE.
CONTEST DATES: May 17, 2022 - Jun 16, 2022

---
This contest is now closed. Please
click here
to view our current contests!
Congratulations to our winners!
Brian N - Fort Lee, NJ