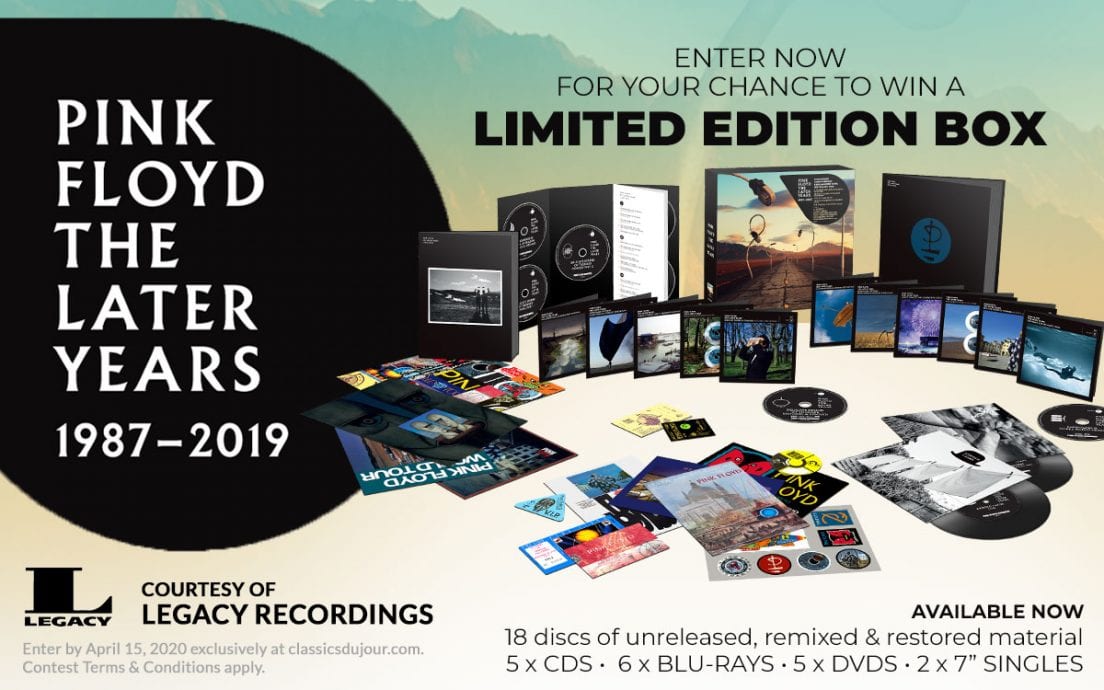 Pink Floyd: The Later Years 1987-2019 Limited Edition Box – Enter for your chance to win an 18-disc set courtesy of Legacy Recordings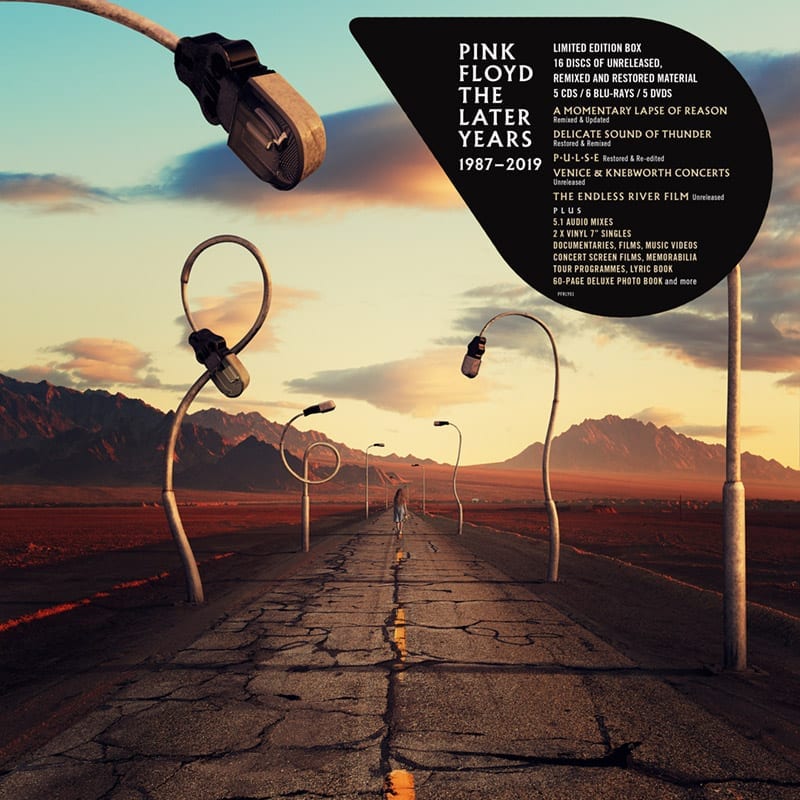 Pink Floyd The Later Years is a beautifully packaged 18-disc set (5xCDs, 6xBlu-Rays, 5xDVDs/2×7" singles) covering the material created by David Gilmour, Nick Mason and Richard Wright from 1987 onwards. The period generated record sales of over 40 million worldwide and included three studio albums: A Momentary Lapse Of Reason, The Division Bell and The Endless River as well as two live albums: Delicate Sound Of Thunder and Pulse.
With additional production from David Gilmour and Andy Jackson, over 13 hours of unreleased audio and audiovisual material, including the sought-after 1989 Venice and 1990 Knebworth concerts, Pink Floyd The Later Years is a must for all fans.
Rounding off the package are hours of unreleased bonus materials including music videos, documentary footage, bonus live tracks, upgraded tour screen films and documentaries.
With the help of Nick Mason and the Pink Floyd archive, the box set comes with reproductions of tour artwork, posters, programmes, tour laminates, lyric book and much more including two 7" vinyl singles, (the live version of Arnold Layne performed at the Syd Barrett Tribute Concert in 2007 and Lost For Words from the 'Pulse' tour rehearsals at Earl's Court), in new picture sleeves and etched image B-sides. Also included is a brand new 60-page hardback book of photos, designed by Aubrey Powell of Hipgnosis and Peter Curzon of StormStudios, including many previously unseen images.
The 5 CDs are encased in their own 40-page hardback book with an extensive guide to all content, tracklists and credits.
Enter now for your chance to win this 18-disc limited edition box!
Courtesy of LEGACY RECORDINGS
CONTEST DATES: Feb 25, 2020 - Apr 15, 2020

---
This contest is now closed. Please
click here
to view our current contests!
Congratulations to our winners!
Lindsey S - Troy, OH