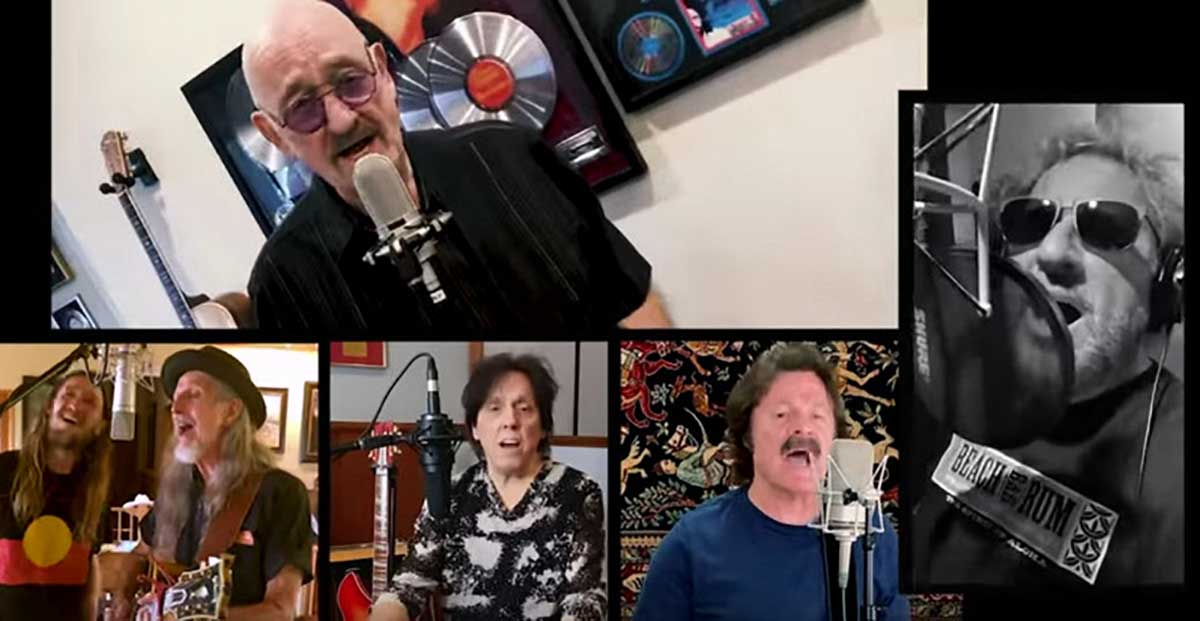 Dave Mason made the best of quarantine during the COVID-19 pandemic. While most of us have been using video conferencing for necessary work meetings or virtual drinks with friends, the founding member of Traffic put together a bevy of heavy hitters to record a new version of his classic 1968 song "Feelin' Alright" including Mick Fleetwood, Sammy Hagar, Michael McDonald, and the Doobie Brothers' John McFee, Tom Johnston, John Cowan and Pat Simmons. Also lending a hand to the track are Mason's longtime drummer Alvino Bennett and Pat Simmons' son, Pat Jr.
The group, dubbing themselves Dave Mason and the Quarantines, also put together a music video for "Feelin' Alright" with each of them performing their part from their home studio. You can watch it in the player below.
Dave Mason wrote the song "Feelin' Alright" at the young age of 22 while alone on the Greek island of Hydra writing new songs for the second Traffic album.
"When I wrote the song, to be honest, it was about "not feeling too good myself," explains Mason. "But more than 50 years later, the song has taken on an entirely new meaning, especially for younger listeners, and I hope this celebratory version helps give everyone a boost and a reason to look ahead with a positive spirit. If this situation has taught us anything it's that we sometimes need to stop, slow down, reflect and yet still create. So many artists are stepping up to share their work in new ways. The magic of music endures. It just might look a little different for a while. Friendship and joy never go away and this is something to celebrate and remember as we move into what feels like another phase in this journey. We proceed with great love, great music and great care for one another. And we hope you'll join us in singing along."
"Feelin' Alright" is one of the most covered songs today, with well over fifty different acts having recorded it including Joe Cocker, The Jackson Five, Lou Rawls, John Belushi, Three Dog Night, Gladys Knight and the Pips, Grand Funk Railroad, ELO, Freddie King, Widespread Panic, The Black Crowes and many more.
Dave Mason and the Quarantines' version of "Feelin' Alright" is out now on all digital and streaming platforms.
Mason also has plans to re-record his 1970 solo album Alone Together, which featured the hits "Only You Know and I Know" and "Look at You, Look at Me". The new version, Alone Together Again, will be released this fall.
Dave Mason and the Quarantines – Feelin' Alright