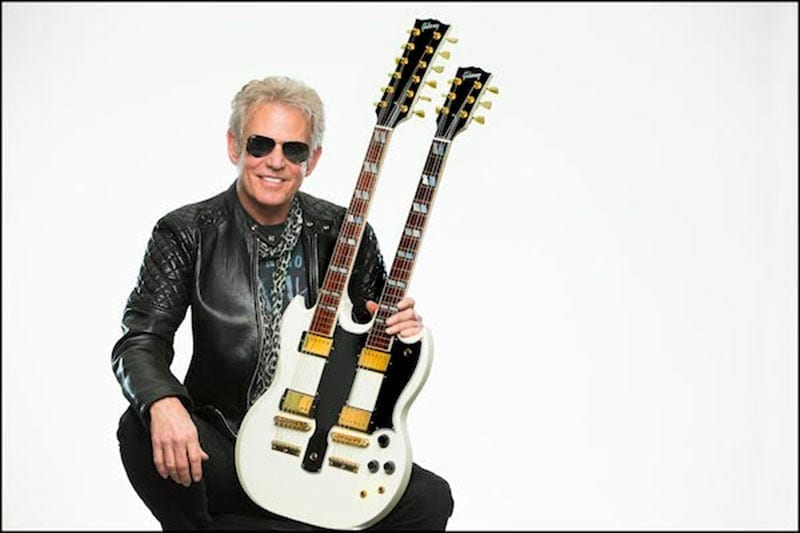 Don Felder, the former Eagles guitarist turned solo act, will head out on a North American tour this August with dates running into early 2019.
Felder was a member of the Eagles for 27 years, putting his mark on numerous Eagles milestones. He originated the music and co-wrote the band's biggest hit "Hotel California" along with other fan favorites such as "Victim of Love" and "Those Shoes".
After leaving the Eagles in 2001, Felder became a New York times bestselling author with his memoir Heaven an Hell: My Life in The Eagles.
Since 2005, Felder has been touring his his own band. In 2012 he released his second solo album Road to Forever.
Don Felder 2018/2019 Tour Dates
8/11/2018 – Park City, UT -The St. Regis – Deer Valley
8/17/2018 – Edmonton, AB – Heritage Amphitheatre
8/24/2018 – Zanesville, OH – Secrest Auditorium
10/4/2018 – San Jose, CA – City National Civic
10/13/2018 – Prescott, AZ – Yavapai College Performance Hall
10/14/2018 – Chandler, AZ – Chandler Center For The Arts
10/17/2018 – Englewood, NJ – Bergen Performing Arts Center
10/18/2018 – Salisbury, MA – Blue Ocean Music Hall
10/19/2018 – Staten Island, NY – St. George Theatre
10/20/2018 – New Brunswick, NJ – State Theatre
10/21/2018 – Patchogue, NY – Patchogue Theatre For Perf. Arts
10/23/2018 – Annaoplis, MD – Rams Head On Stage
10/25/2018 – Anniston, AL – Anniston Performing Arts Center
10/26/2018 – Sugar Hill, GA – The Bowl
10/27/2018 – Montgomery, AL – Montgomery Performing Arts Centre
10/28/2018 – Mobile, AL – Saenger Theatre
11/3/2018 – Jefferson, IA – Wild Rose Casinos & Resorts
11/7/2018 – Warren, OH – W.D. Packard Music Hall
11/9/2018 – Indianapolis, ID – Clowes Memorial Hall
11/10/2018 – Overland Park, KS – Carlsen Center
3/15/2019 – Poway, CA – Poway Center For The Performing Arts
3/16/2019 – Modesto, CA – Gallo Center For The Arts
3/18/2019 – Livermore, CA – Bankhead Theater
3/19/2019 – Bend, OR – Tower Theatre
3/20/2019 – Kirkland, WA – Kirkland Performance Center
3/28/2019 – Mason City, IA – North Iowa Community Auditorium