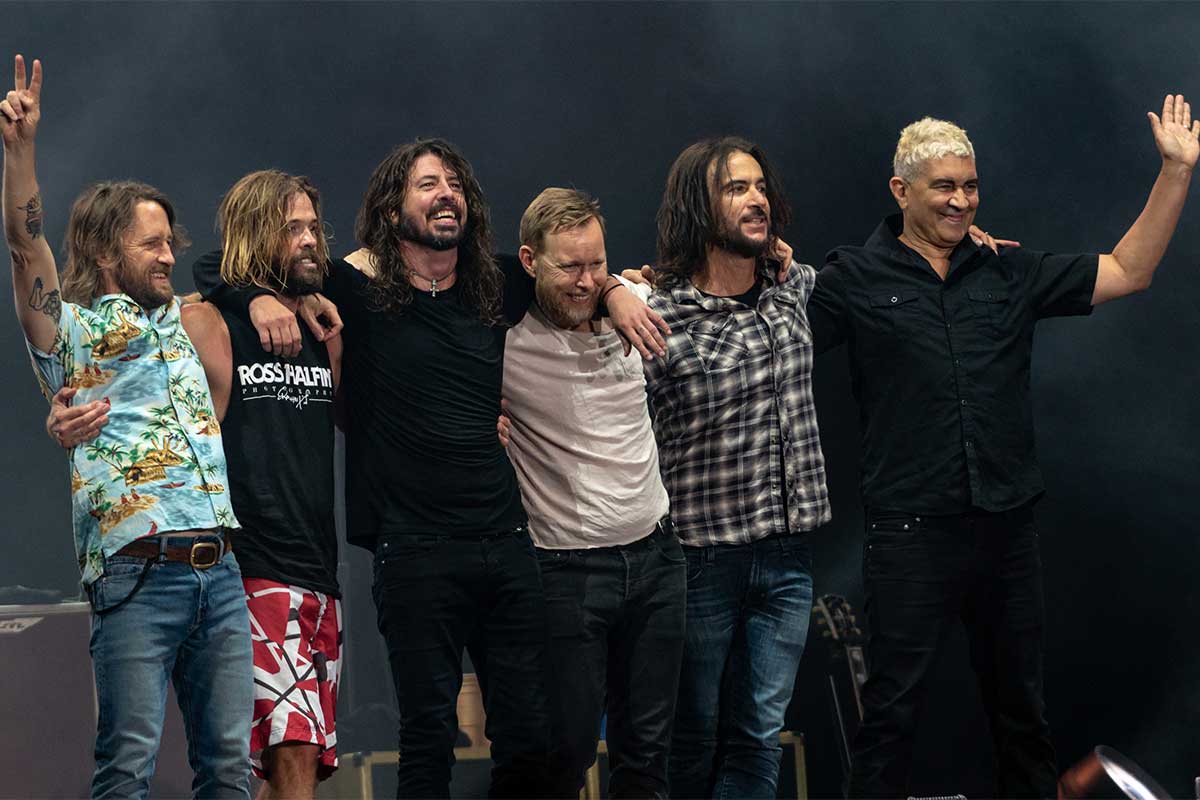 The Foo Fighters celebrated the start of 2021 with the release of a "No Son of Mine". The track is the second single to be released from their forthcoming album Medicine at Midnight due out February 5th. You can hear the new song now in the player below.
"This is the kind of song that just resides in all of us and if it makes sense at the time, we let it out," frontman Dave Grohl said in a statement. "Lyrically it's meant to poke at the hypocrisy of self-righteous leaders, people that are guilty of committing the crimes they're supposedly against."
Medicine at Midnight features nine tracks including the previously released "Shame Shame", which you can also hear below. The album was recorded pre-pandemic and intended to be released in 2020 as the band celebrated their 25th anniversary with a worldwide tour. Eventually, as uncertainty surrounding the return of live music continued, the group opted to go ahead and release the album.
"No Son of Mine" is available now on all digital and streaming services and Medicine at Midnight is available for pre-order from the band's website in a variety of formats.
Medicine at Midnight on Amazon
Foo Fighters – "No Son of Mine"
Foo Fighters – "Shame Shame"
Watch Dave Grohl and Greg Kurstin Cover Bob Dylan in 'The Hanukkah Sessions'