Have you voted yet?  If not, maybe you need some musical inspiration to either fill out that absentee ballot or go cast it in person. Here are ten handpicked songs to inspire, anger, motivate and delight you. GO VOTE!
And now, in alphabetical order by song title:
01

"…And Justice For All" – Metallica (1988)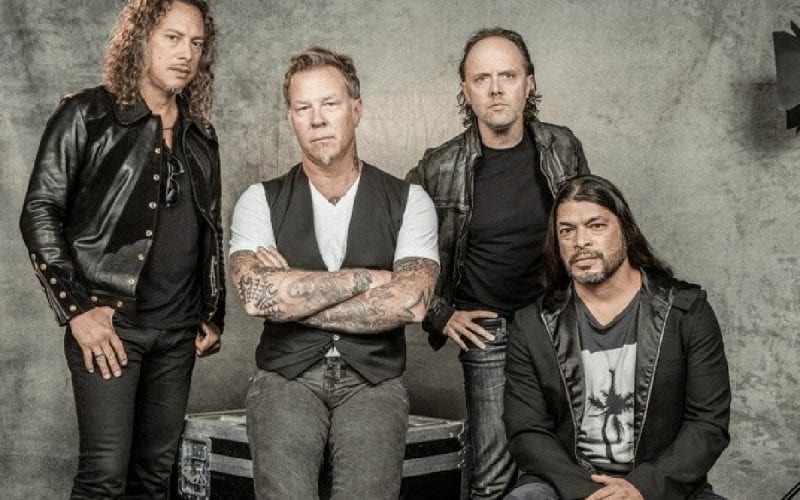 Of course, "…and justice for all" are the last words of the Pledge of Allegiance. Here, Metallica uses those words to describe injustice and the power of money in politics. There was also a 1979 movie called …And Justice For All starring Al Pacino that may have inspired the band.
Halls of justice painted green, money talking
Power wolves beset your door, hear them stalking
Soon you'll please their appetite they devour
Hammer of justice crushes you, overpower
Justice is lost, justice is raped, justice is gone
Pulling your strings, justice is done
Seeking no truth, winning is all
Find it so grim, so true, so real
---
02

"Born in the U.S.A." – Bruce Springsteen (1984)

One of the most misinterpreted songs ever, Bruce Springsteen's "Born in the U.S.A." is actually not about patriotism, but about the mistreatment of our returning Vietnam vets. In fact, the original title of the song was "Vietnam." It seems like almost every politician has tried to use this song in their run for U.S. president, beginning with Ronald Reagan.

Got in a little hometown jam
So they put a rifle in my hand
Sent me off to a foreign land
To go and kill the yellow man

Born in the U.S.A.
I was born in the U.S.A.
---
03

"Elected" – Alice Cooper (1972)
Alice Cooper released "Elected" prior to the Nixon vs. McGovern presidential battle in 1972, and stirred up publicity by announcing he was also running for president. It worked so well that Cooper has re-released the song every election year while declaring himself a candidate. Yes, he's doing it in 2020, too, with the campaign platform: "I have absolutely no idea what to do."
Watch Alice Cooper's 2020 "Elected" video
I never lied to you, I've always been cool,
I wanna be elected,
I gotta get the vote, and I told you 'bout school,
I wanna be elected, elected, elected,
And if I am elected
I promise the formation of a new party
A third party, the Wild Party!
10 Things You Might Not Know About Alice Cooper
---
04

"Fortunate Son" – Creedence Clearwater Revival (1969)

Like Springsteen's "Born In The U.S.A.," CCR's "Fortunate Son" is often misinterpreted as a patriotic anthem, when it is actually the exact opposite. John Fogerty himself said: "'Fortunate Son' wasn't really inspired by any one event. Julie Nixon was dating David Eisenhower. You'd hear about the son of this senator or that congressman who was given a deferment from the military or a choice position in the military. They seemed privileged and whether they liked it or not, these people were symbolic in the sense that they weren't being touched by what their parents were doing. They weren't being affected like the rest of us."

Both Fogerty and CCR drummer Doug Clifford enlisted in the Army Reserves in 1966 (to avoid being drafted and shipped to Vietnam) and were discharged in 1968 after serving their military commitments.

Some folks are born, made to wave the flag
Ooh, their red, white and blue
And when the band plays "Hail to the Chief"
Ooh, they point the cannon at you, Lord
It ain't me
It ain't me
I ain't no senator's son, son
It ain't me
It ain't me
I ain't no fortunate one, no
Some folks are born, silver spoon in hand
Lord, don't they help themselves, y'all
But when the taxman comes to the door
Lord, the house looks like a rummage sale, yeah

Advertisement
---
05

"Gimme Some Truth" – John Lennon (1971)
Yet another song released during the scandalous Nixon years, "Gimme Some Truth" highlights John Lennon's frustration with deceptive politicians and condescending chauvinists. Fun fact: George Harrison plays guitar on this track.
I'm sick and tired of hearing things,
From uptight, short sighted, narrow minded hypocrites,
All I want is the truth,
Just gimme some truth,
I've had enough of reading things,
By neurotic, psychotic, pig headed politicians,
All I want is the truth,
Just give us the truth
---
06

"Know Your Rights" – The Clash (1982)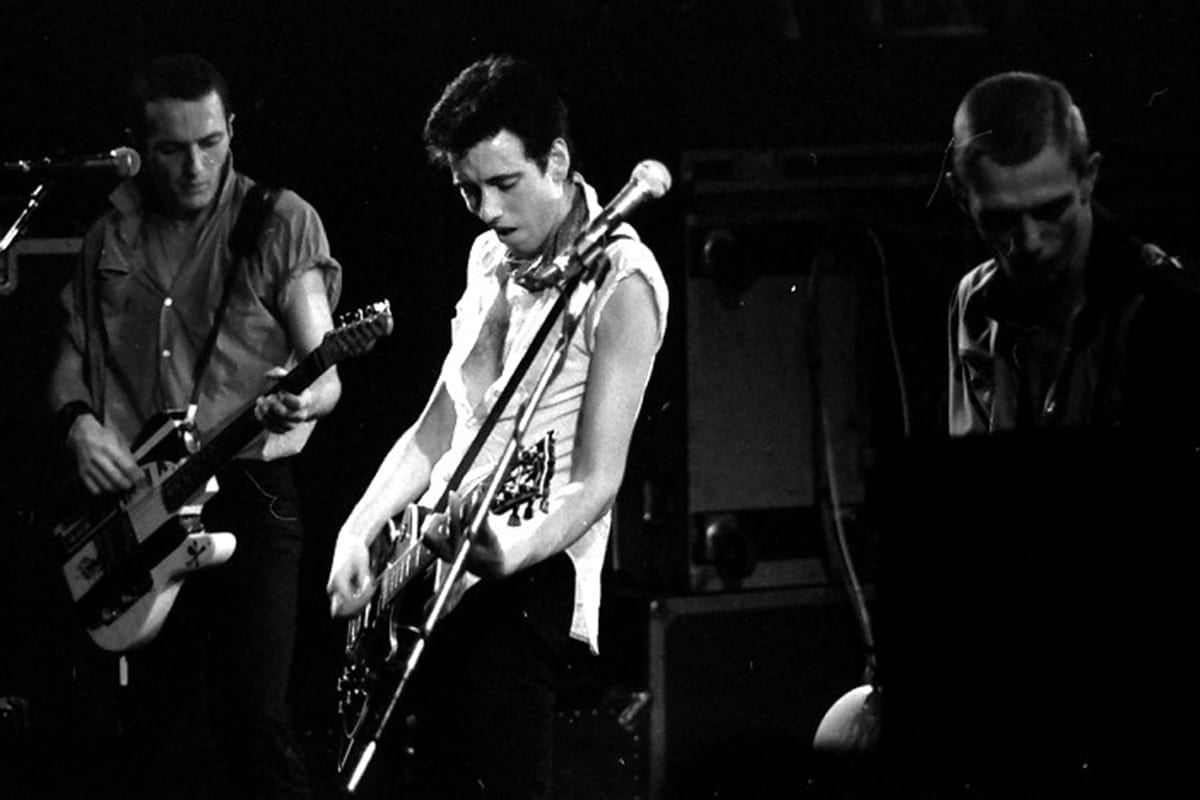 In their typical punk rock fashion, The Clash mocked "normal" society and their oppression of the poor by decrying civil servants' three basic human rights. Pearl Jam covered the song for years in their live sets.
Know your rights
All three of them
Number one
You have the right not to be killed
Murder is a crime
Unless it was done
By a policeman
Or an aristocrat
Oh, know your rights
And number two
You have the right to food money
Providing of course
You don't mind a little
Investigation, humiliation
And if you cross your fingers
Rehabilitation
Know your rights
These are your rights
Hey, say, Wang
Oh, know these rights
Number three
You have the right to free speech
As long as
You're not dumb enough to actually try it
---
07

"Red White & Blue" – Lynyrd Skynyrd (2003)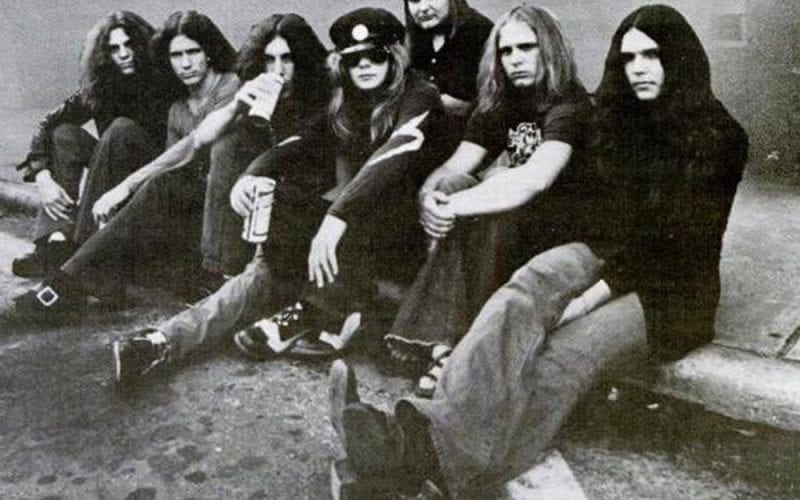 Written shortly after the 9/11 attacks, Lynyrd Skynyrd wrote the song as an ode to the U.S. troops and their U.S. fans. It has since become one of their most popular live songs, reminding us that freedom isn't free.
My hair's turning white,
My neck's always been red,
My collar's still blue,
We've always been here
Just trying to sing the truth to you.
Yes you could say
We've always been,
Red, White, and Blue
Yeah that's right!
My Daddy worked hard, and so have I,
Paid our taxes and gave our lives
To serve this great country
So what are they complaining about
Top 12 Classic Rock Bands With the Most Total Members
---
08

"Revolution" – The Beatles (1968)

There are several versions of this song, with the most well-known being the "slow" version on The White Album and the "fast" version released as the B-side of "Hey Jude". Although most think that Lennon was referring to a revolution in the streets, he has stated that he truly believed that revolution comes from inner change – evolution – rather than social violence.

You say you got a real solution
Well, you know
We'd all love to see the plan
You ask me for a contribution
Well, you know
We're doing what we can
But if you want money for people with minds that hate
All I can tell is brother you have to wait
Don't you know it's gonna be
All right, all right, all right
You say you'll change the constitution
Well, you know
We all want to change your head
You tell me it's the institution
Well, you know
You better free you mind instead

Advertisement
---
09

"The Times They Are a-Changin" – Bob Dylan (1964)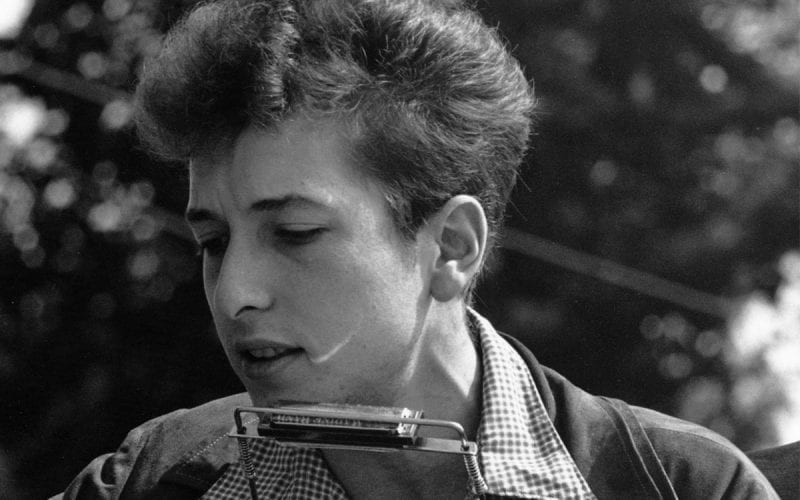 Although "The Times They Are a-Changin" was officially released in 1964, Bob Dylan began playing this hippie anthem live in 1963. When JFK was assassinated at the end of the year, Dylan said he had to decide if he would ever play the song again. He decided to keep it in his sets and officially release it, and it has since become one of his most famous songs ever.
Come senators, congressmen
Please heed the call
Don't stand in the doorway
Don't block up the hall
For he that gets hurt
Will be he who has stalled
The battle outside ragin'
Will soon shake your windows
And rattle your walls
For the times they are a-changin'
Top 10 Easiest Rock Songs to Learn on Guitar
---
10

"Vote For Me" – Chicago (1977)

There's no real need to explain this song, except that it's the wish of every serious candidate. Vote…for…me!

Vote for me, vote for me
I want the nomination for the Presidency
Vote for me, vote for me
If I am elected, this is how it will be.
I'll cut your tax in half
I'll make the Russians laugh
I'll feed the hungry people everywhere.

Death, the Devil & the CIA: Classic Rock Conspiracy Theories that Range from Completely Crazy to Entirely Conceivable