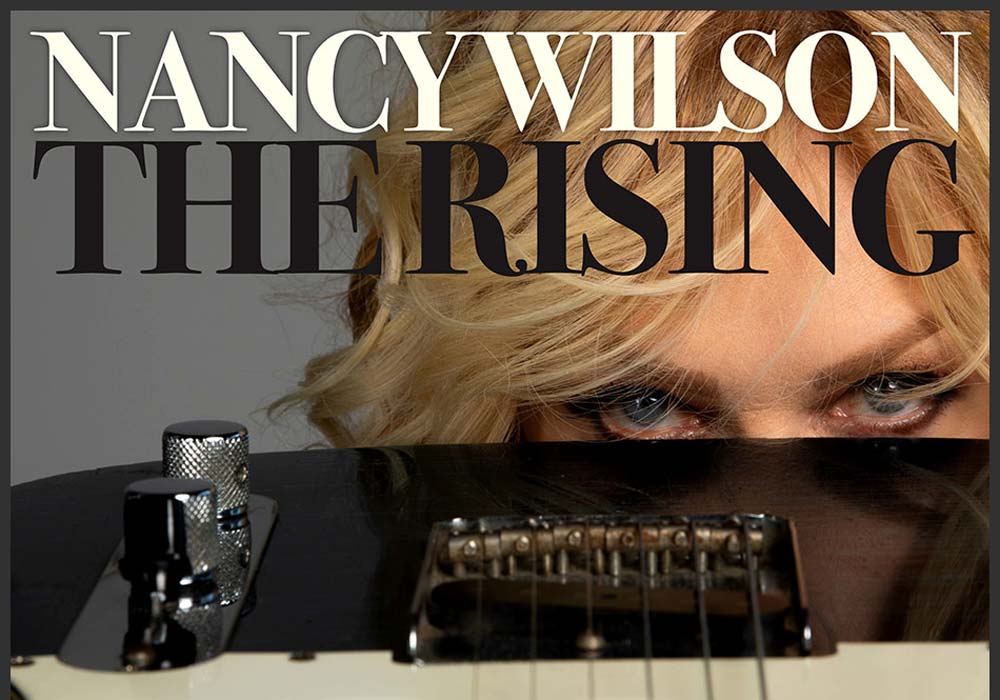 Nancy Wilson may be best recognized for the virtuoso guitar skills that helped lead Heart to hard rock stardom in the 1970s. But now the singer and guitarist is exploring a softer side with her new single, a cover of Bruce Springsteen's "The Rising".
"…because of these troubled times we're living in, 'The Rising' has been on my mind," Nancy Wilson says of the song, which was written and originally recorded by Springsteen following the 9/11 attacks in New York City. " I wanted to make something uplifting and aspirational for those of us who are suffering from all this sickness and loss. I hope this song can help lift our spirits."
"The Rising" is the first single from Wilson's debut solo album, due out in early 2021. Wilson sings and plays guitar on all of the tracks on the album, including its seven originals.
"There have been so many times I was asked about when I would ever put out a solo album," Wilson explains. "Well, the time is now. Having been unable to tour and having spent so much time at home has made a good space for creating new music."
You can watch the video for "The Rising" below and stream or download it now on all platforms.
Prior to the COVID-19 pandemic, Wilson completed an extensive North American tour with Heart. The Love Alive tour followed a hiatus from Heart during which Nancy Wilson focused on her side project Roadcase Royale and Ann Wilson released her solo album, Immortal.
Listen:
Alone: Ann Wilson Sings, Speaks from the Heart
"The Rising" earned Bruce Springsteen two Grammy Awards in 2003 for Best Rock Song and Best Male Rock Vocal Performance. It was also nominated for Song of the Year.
Nancy Wilson – "The Rising"