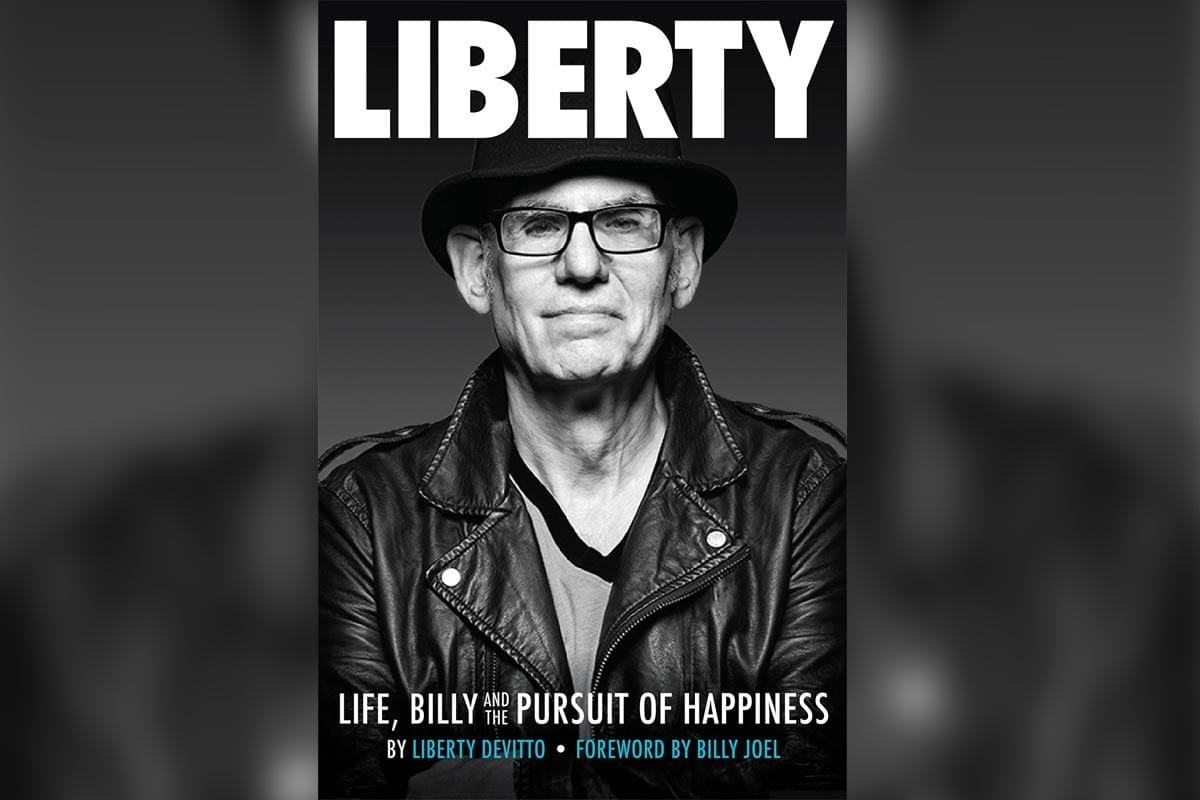 The Slim Kings, featuring longtime Billy Joel drummer Liberty DeVitto, have shared another new track from their forthcoming album The King's County Classic. Hear "Soldier On" in the player below. The release of the new song coincides with the release of Devitto's new memoir, Liberty: Life, Billy and the Pursuit of Happiness, out now.
Lyrics from "Soldier On" – written by DeVitto along with singer/guitarist Michael Sackler-Berner and bassist Andy Attanasio – exemplify DeVitto's fighting spirit and longtime career: "Wounded and limping/But we still got something to prove/Believing when they say/We got nothing left to lose".
The King's County Classic, due out October 16th, was recorded in an analog studio without a computer in sight. It features the stripped-down, performance-first, rock n' roll for which The Slim Kings have come to be known married with American soul sounds.
Also out now is DeVitto's new memoir, Liberty: Life, Billy and the Pursuit of Happiness. The book traces a musician's journey: early childhood bands, a rise through the local club scene, wedding bands, building a career, his first tours, and then a juggernaut of success, excess, and stardom with Billy Joel. Liberty is a tale of following and fulfilling your dream, a love story of a drummer and his drum, and an inside look at the music and career of Billy Joel from the man who viewed it from the best seat in the house: the drum throne.
Liberty: Life, Billy and the Pursuit of Happiness (Promo Video)
The Slim Kings – "Soldier On"
The Slim Kings feature singer and guitarist Michael Sackler-Berner, known for over forty primetime TV placements, R&B bassist Andy Attanasio (Joey Badass, Black Thought, Diddy) and legendary drummer Liberty Devitto, who spent more than three decades playing on seminal records for and performing with Billy Joel, Phoebe Snow and Paul McCartney. Blending elegant songcraft, impeccable instrumentation and a whole lot of soul, The Slim Kings have opened for Los Lonely Boys, ZZ Top, Southside Johnny and The Asbury Jukes and The Spin Doctors. Their music has been featured in over a dozen primetime TV shows including Showtime's Nurse Jackie, CBS's FBI: Most Wanted, Amazon's Cocked, and Netflix's Bloodline. The band has also recorded with Grammy-winning producers Steve Jordan (John Mayer, Keith Richards) and Joel Hamilton (Tom Waits, Black Keys, Highly Suspect) and regularly headlines clubs in the tri-state area.