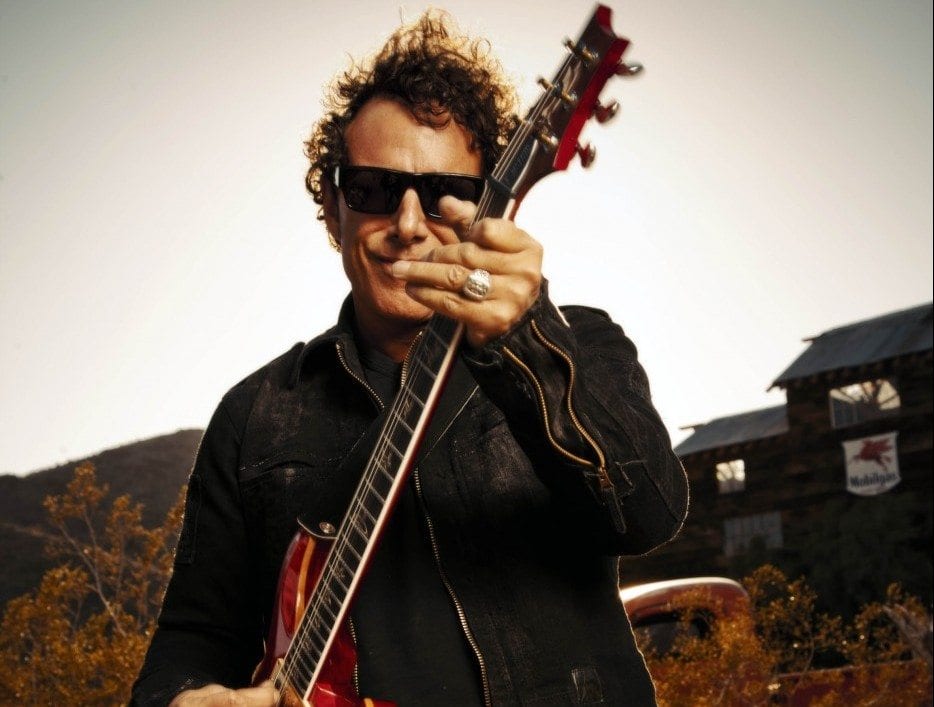 Journey founder Neal Schon and his wife Michaele will donate part of Schon's personal collection to the much anticipated OKPOP Museum in Schon's home state of Oklahoma.
"We're going to get a nice collection for you all," Schon said in a statement. "I'm going to have to go through my zillion guitars and figure out which ones I'm going to ship. I'm also going to get you a giant platinum plaque with all our records on it."
The Journey guitarist and only remaining original band member was born at Oklahoma's Tinker Air Force Base and was inducted into the Oklahoma Music Hall of Fame in 2013. In addition to participating in every Journey album and tour to date, Schon has released 10 solo albums including 2015's Vortex and was also a member of Santana.
The OKPOP Museum is scheduled to open in Tulsa in 2019. The Museum will explore the incredible history and creativity of Oklahoma's contributions to popular culture in the areas of music, movies, television, radio, theater, pop art, literature, comics, humor and Route 66. Other Oklahomans who will be featured at the OKPOP include Leon Russell, Reba McEntire, and Carrie Underwood, among others.