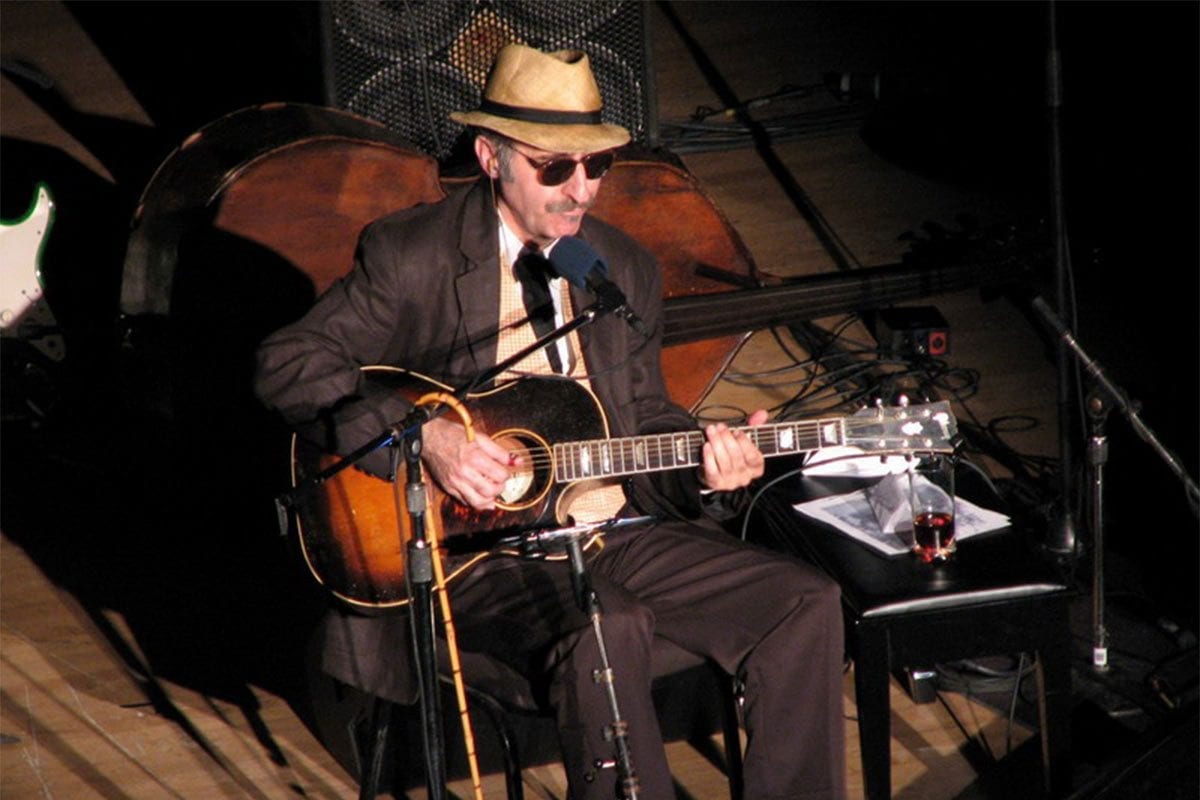 Singer-Songwriter Leon Redbone died Thursday at the age of 69.  A talented musician and performer, Redbone was known for blending jazz, blues, and Tin Pan Alley-style music with comedy and vaudeville. 
The news of his passing was announced in a characteristically whimsical fashion with the official statement putting his age at 127. 
"It is with heavy hearts we announce that early this morning, May 30th, 2019, Leon Redbone crossed the delta for that beautiful shore at the age of 127," the statement reads. "He departed our world with his guitar, his trusty companion Rover, and a simple tip of his hat. He's interested to see what Blind Blake, Emmett, and Jelly Roll have been up to in his absence, and has plans for a rousing sing along number with Sári Barabás. An eternity of pouring through texts in the Library of Ashurbanipal will be a welcome repose, perhaps followed by a shot or two of whiskey with Lee Morse, and some long overdue discussions with his favorite Uncle, Suppiluliuma I of the Hittites. To his fans, friends, and loving family who have already been missing him so in this realm he says, 'Oh behave yourselves. Thank you…. and good evening everybody.'"
Redbone got his start when he was the subject of a Rolling Stone feature in 1974, thanks to Bob Dylan. The two had met at the Mariposa Folk Festival and Dylan was so impressed by Redbone that he mentioned him in an interview with the magazine.
"Leon interests me," said Dylan at the time. "I've heard he's anywhere from 25 to 60, I've been [a foot and a half from him] and I can't tell, but you gotta see him. He does old Jimmie Rodgers, then turns around and does a Robert Johnson."
Just over a year later, Redbone had signed with Warner Bros. and released his debut album, On the Track.
He went on to release an additional 12 studio albums and 5 live albums, many through his own August imprint via Blue Thumb, Private Music and Rounder.  His latest album of new music was 2014's Flying By.
Redbone officially retired in 2015 from a prolific 40-year career, citing unspecified health issues as the reason he could no longer perform. 
In addition to Dylan, Leon Redbone has been much admired by the likes of Jack White and Bonnie Raitt.
Take a moment to watch this live performance by Leon Redbone from the 1973 Buffalo Folk Festival.