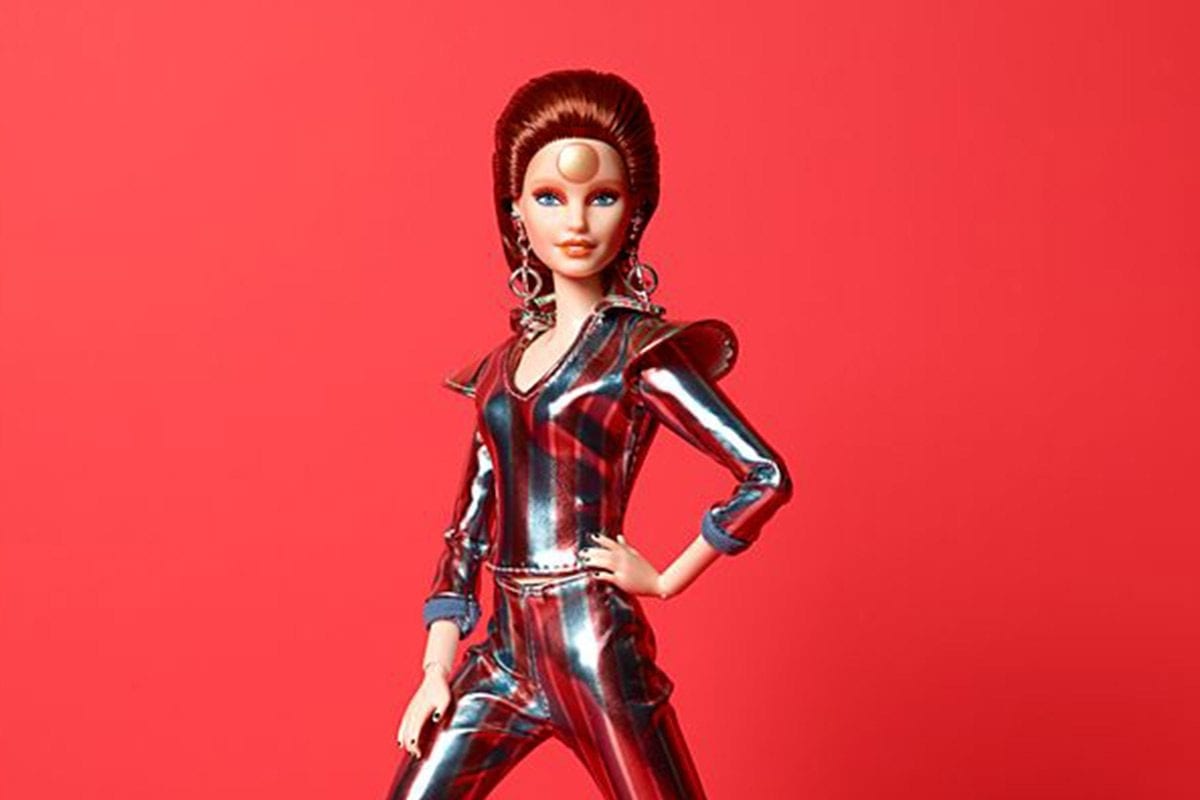 Timed with this week's 50th anniversary of David Bowie's landmark 1969 single "Space Oddity", Mattel has announced the release of a David Bowie themed Barbie doll. The toymaker said in a statement that the doll pays homage to a "pioneer of sound and vision whose music continues to show the world how to reach for the stars!"
The new David Bowie doll is dressed as Bowie's alter ego, Ziggy Stardust, wearing a costume originally sported by Bowie during his 1973 tour: the iconic metallic space suit with red and blue stripes and flared shoulders, and Bowie's signature cherry-red platform boots. Special details include bold makeup, featuring the famed astral sphere forehead icon, and a hairstyle inspired by Bowie's fiery-red locks.
The Bowie Barbie will only be produced in limited quantities and will come with a stand and certificate of authenticity. It will be housed in specially-designed packaging which displays a collage of images from Bowie's early career years.
Additional details are available on the Barbie website.
Also in celebration of the "Space Oddity" anniversary is the release of a new 7″ single box set out now, and the debut of a new video during a NASA event at the Kennedy Center later this month.