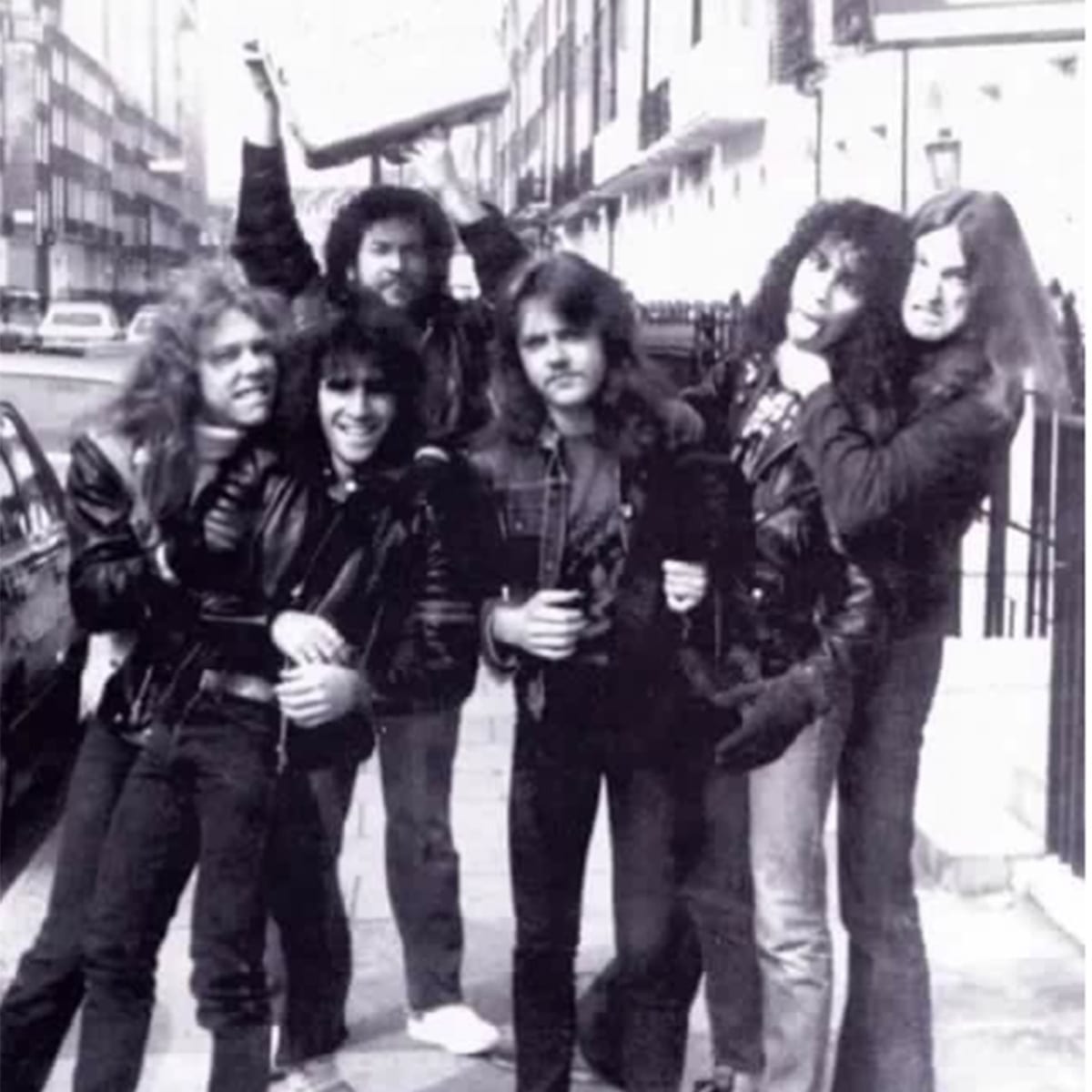 Jon Zazula (known as Jonny Z), founder of the legendary heavy metal record label Megaforce Records, will release a tell-all book this fall. Entitled Heavy Tales: The Metal. The Music. The Madness., Zazula describes the book as "not a typical rock n' roll book, but rather, a blue collar success story".
Heavy Tales is due out October 29 and features a foreword written by Testament vocalist Chuck Billy, plus more than 100 rare photographs. It tells the story of a family man with a dream, determined to prove to the world that heavy metal belonged on the stage, in your car, on the radio, and in your living room.
Born in 1952, Jonny Z began his extraordinary journey as a renegade youth who went from living on the streets of the Bronx in New York City, to later working on Wall Street, and eventually (and unexpectedly) transitioning into the music business. In 1981 he began selling records at a flea market store he dubbed Rock N' Roll Heaven, quickly growing it into a major record store that helped influence the heavy metal movement.
Not long after, in 1982, Jonny Z received a demo tape from an underground, unsigned band called Metallica. Eager and determined to have the music heard by the entire world, Zazula and his wife Marsha founded Megaforce Records and soon after, released Metallica's debut album, Kill 'Em All. 
Through this release, Megaforce cemented its position as the de-facto music label in America for heavy metal. Jonny Z and Megaforce would go on to work with acts including Anthrax, Testament, Mercyful Fate, Overkill, Exciter, Stormtroopers of Death, Method of Destruction, Ace Frehley, King's X, Ministry, Mindfunk, Nudeswirl, Warren Haynes, Disco Biscuits and others.
Chuck Billy says in the foreword, "After reading this book and learning about Jonny Z and how he helped to shape the future of heavy metal, I think you will agree that being a bat shit crazy genius is what it took to create the biggest independent record label in the world."
The stories told in Heavy Tales were captured and compiled by Harold Claros-Maldonado, who says, "Jon Zazula is without question the Godfather of thrash metal. Having the opportunity to work together, I learned about the miracles he worked in order to release some of the most potent heavy metal albums of all time. With this book, I know many fans of Megaforce Records releases will have a greater sense of how a working-class man built an empire out of nothing to give us all the soundtrack to our lives."
Heavy Tales: The Metal. The Music. The Madness. As Lived by Jon Zazula is available for pre-order now. An e-book edition will be released November 29.