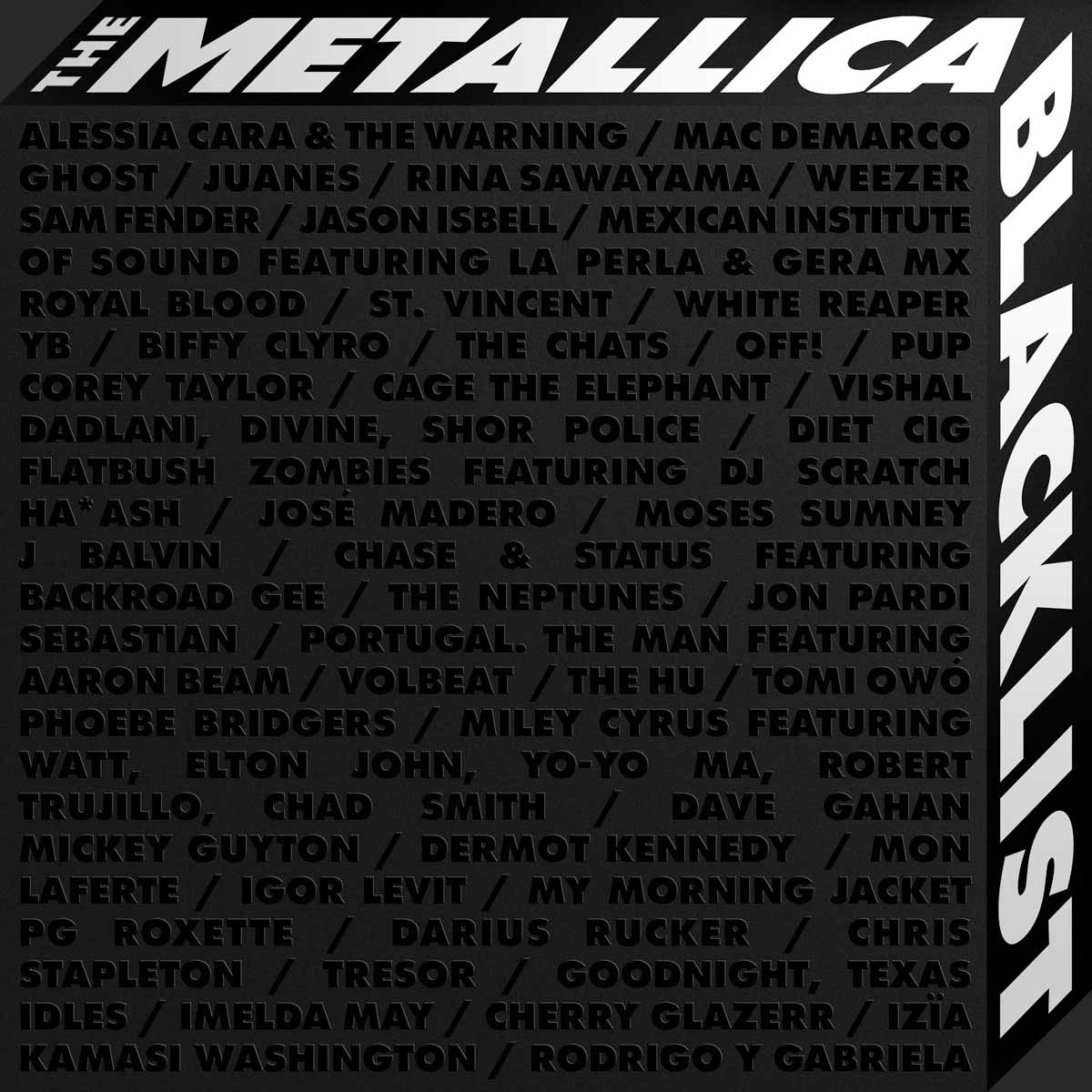 In true heavy metal fashion, Metallica are going big to celebrate the 30th anniversary of the Black Album. A total of 53 artists have helped the band mark the occasion by appearing on a new covers compilation album titled The Metallica Blacklist. The contributing artists come from a wide range of genres and include a super group consisting of Miley Cyrus with Elton John, Metallica's Robert Trujillo, Red Hot Chili Peppers' Chad Smith, Watt and Yo-Yo Ma. Also appearing on the album are Weezer, Portugal. The Man, My Morning Jacket, Cage the Elephant, Chris Stapleton, Darius Rucker, and Alessia Cara, among others.
You can see a trailer for the album and a full track listing below.
The Metallica Blacklist will be available on digital and streaming services on September 10th and on vinyl and CD October 1st. All profits will be donated to charities chosen by each of the contributing artists along with Metallica's own foundation, All Within My Hands.
Metallica will also release Metallica (Remastered) on September 10th in several configurations including a 6-LP / 14-CD / 6-DVD Deluxe Box Set which includes the original remastered Black Album, "Sad But True" picture disc, "Live at Wembley" EP, "Live in Moscow" double LP, two interview CDs, five CDs featuring demos and rough mixes, six live CDs, six live and behind-the-scenes DVDS, as well as a lyric folder, three lithographs, a lanyard, tour laminates, three guitar picks and a 120-page book filled with never-before-seen photos and stories.
A 3-CD expanded edition features the original remastered album along with 27 live tracks, demos and rough mixes.
All configurations are available for pre-order now on Amazon and the band's website.
Top 20 Best Rock Albums of the '90s
The Metallica Blacklist Official Trailer
Metallica: The Black Album (Remastered) Official Trailer
Advertisement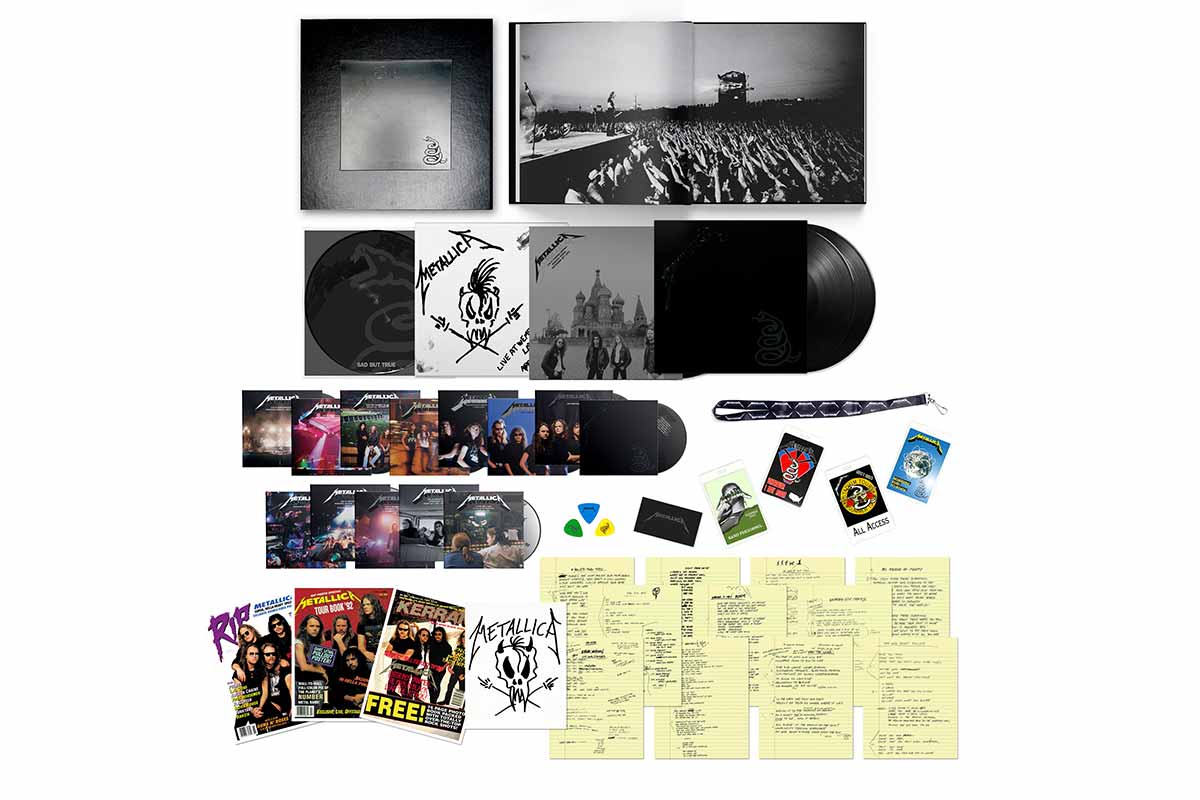 The Metallica Blacklist Track Listing
1. Enter Sandman
2. Sad But True
3. Holier Than Thou
4. The Unforgiven
5. Wherever I May Roam
6. Don't Tread On Me
7. Through The Never
8. Nothing Else Matters
9. Of Wolf and Man
10. The God That Failed
11. My Friend of Misey
12. The Struggle Within