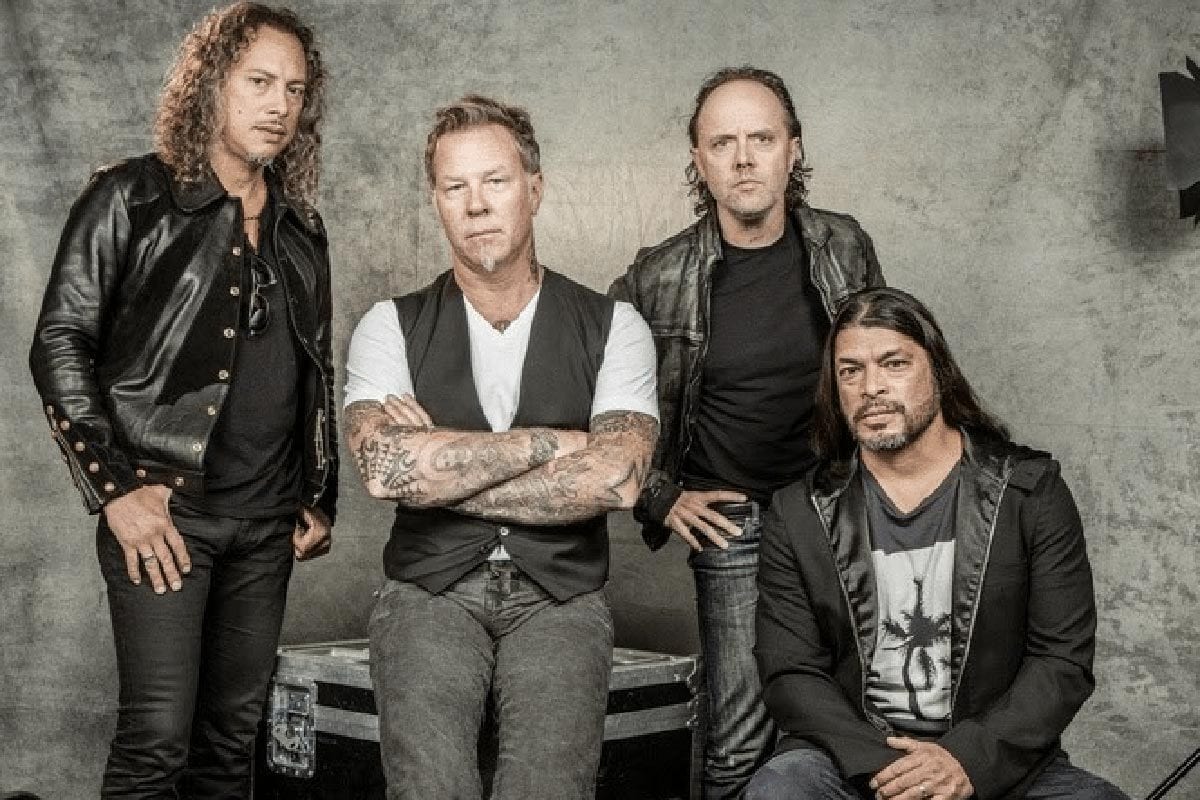 After a prolonged hiatus, Metallica are back on stage with a concert experience unlike any they've performed before. The band is set to record a full show at an undisclosed location in the coming days. The edited concert will then air at drive-in theaters across North America on August 29th.
Metallica is the first rock band to partner with the Encore Drive-In Nights series. The band's unique show will air at hundreds of drive-in theaters across the United States and Canada for one night only. A listing of participating theaters is available on the Ticketmaster website. General Admission is set at $115 US per vehicle (up to 6 people) and every ticket purchase includes four digital downloads from Metallica's forthcoming S&M2 album. Tickets go on sale to the general public on August 14th.
The show also includes a special guest appearance by Three Days Grace.
After months of show cancellations due to the coronavirus pandemic, the Encore Drive-In Nights series is offering a safe way for concert-goers to experience a night out safely. Shows are filmed exclusively for the one-night only event although the artist themselves do not appear in person. The concert sound is broadcast through FM radio. All theatres participating in the series are required to adhere to the guidelines recommended by the Centers for Disease Control and Prevention as well as state and local health mandates. Guests and staff are required to adhere to social distancing guidelines. You can visit the Encore Drive-In Nights website for more details.
Metallica's return to the stage, although virtual, marks the first time Lars Ulrich, James Hatfield, Kirk Hammett and Robert Trujillo have performed together publicly (sort of) since September 2019 when they recorded their S&M2 album and concert film with the San Francisco Symphony. That album is due out August 28th.
Though the band had planned a tour of Australia and New Zealand for fall 2019, the tour was canceled so that James Hetfield could return to rehab. The band's 2020 tour plans were then sidelined by the coronavirus pandemic.
Encore Drive-In Nights Trailer