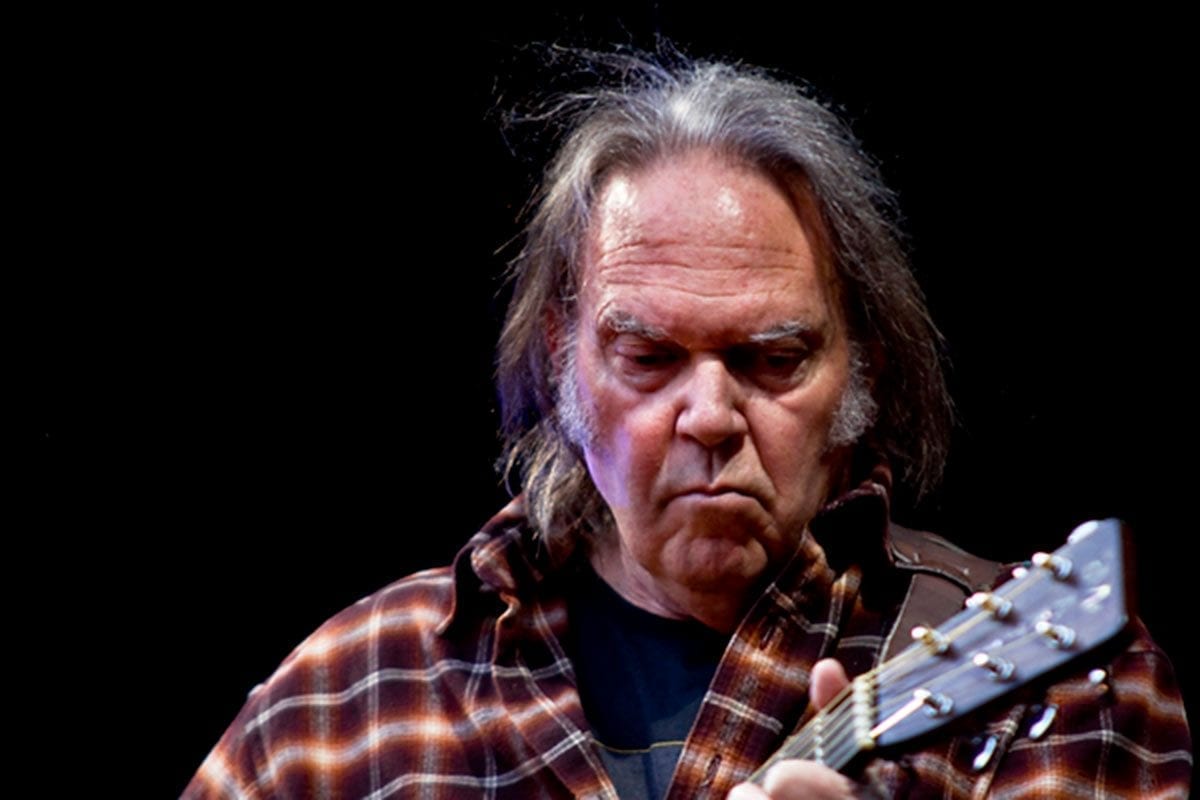 Neil Young has released a new rendition of his 2006 song, "Lookin' for a Leader", calling people to get out and vote against Donald Trump in the upcoming presidential election. "Lookin' for a Leader" is out now on streaming services and can be heard in the player below. A video, which features Young performing the song as part of his politically-charged 'Fireside Sessions – Front Porch Episode', can be seen on the Neil Young Archives website.
Neil Young originally penned "Lookin' for a Leader" for his 2006 album Living With War. The song was written in protest against then-President George Bush but Young has re-worked the lyrics for 2020. In the new version, he praises Barack Obama and voices support for the Black Lives Matter movement. The 74-year-old is also supporting Democratic candidate Joe Biden, after originally backing Vermont Senator Bernie Sanders in the Democratic primaries.
Young has been an outspoken opponent of Trump since prior to his election in 2016 but despite that, the Trump campaign continues to use Young's hit "Rockin' in the Free World" at rallies. Young is reportedly considering a lawsuit in response to the unauthorized use of his song.
In a blog post on his website in June, Young wrote of the current political situation: "I feel change. I feel like we are turning a corner. All together, all colors on the street. We know our mission is the right one for America and for mankind."
The Canadian-born singer-songwriter, who has been living in America for 54 years, finally became a U.S. citizen earlier this year. Young has stated that he made the decision to apply for dual citizenship in order to be able to vote against Trump in 2020.
Throwback Video: Neil Young – This Note's For You
Neil Young – Lookin' For a Leader 2020
Neil Young – Lookin' For a Leader (2006 Version)