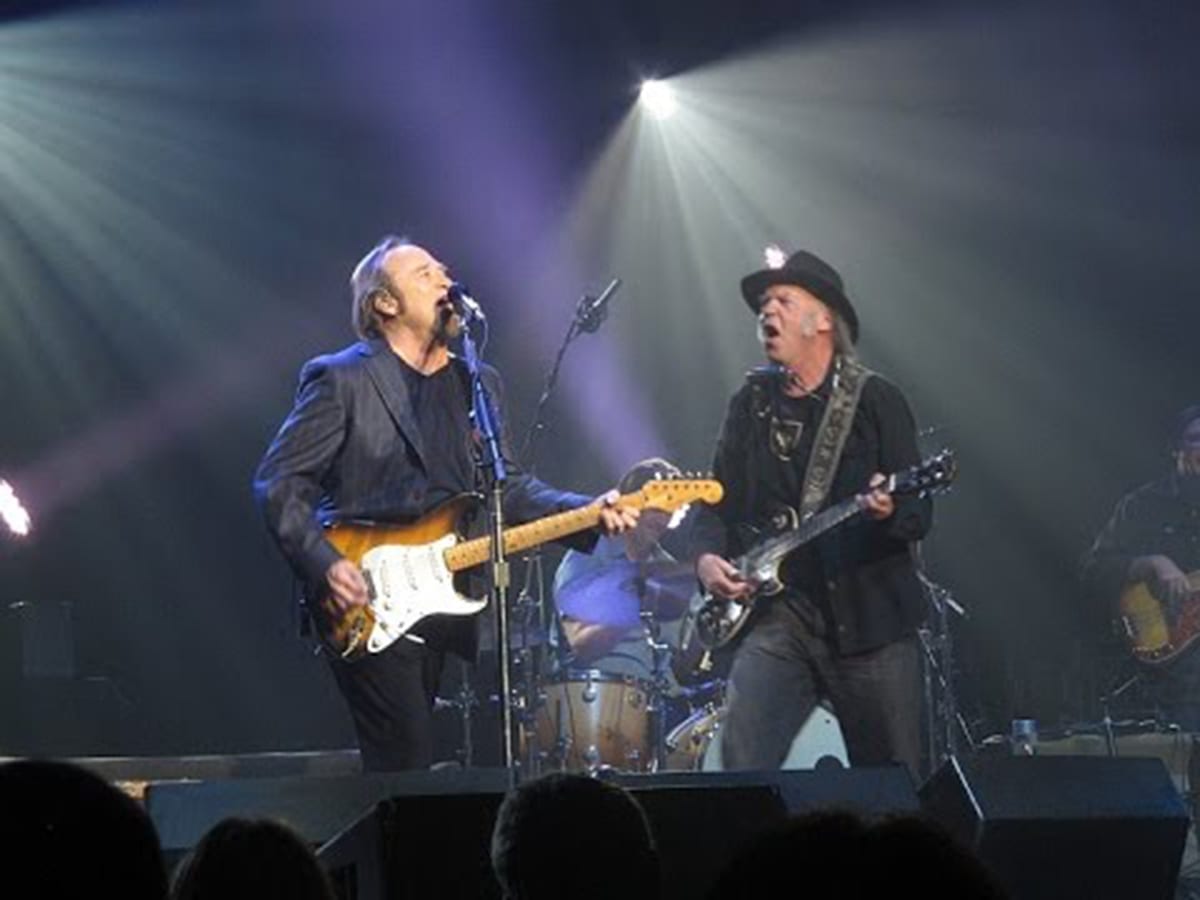 Neil Young and Willie Nelson are joining Stephen Stills for his Light Up the Blues VI autism benefit concert this spring. The show will take place May 30th at L.A.'s Greek Theater with tickets going on sale February 14th.
The benefit concert, which Stills and his wife have organized every year since 2013 (with the exception of 2019), raises funds for Austism Speaks – the largest autism advocacy organization in the United States. The Stills' son Henry, is on the autism spectrum.
Stephen Stills recently revealed to Rolling Stone that it is in part thanks to Neil Young that the benefit is taking place again this year. After taking a break in 2018, Stills says Young arrived at his house one day insisting they start planning for 2020.
"He just came roaring in one day," Stills told the magazine. "He said, 'You're going to do it and I'm going to be there. If you need anything, just call.' Of course, it's like trying to call Howard Hughes. But he's always there for me. God bless him."
In addition to Willie Nelson and Neil Young, the lineup will also feature Lukas Nelson & Promise of the Real, who will also serve as the house band, Luscius, Fantastic Negrito, and several artists who themselves are on the autism spectrum including The Voice's Will Breman.
Actor Jack Black, who has been involved in Light Up the Blues since the beginning, will be the emcee for the evening.
Tickets for the event go on sale Friday, February 14th at 10am PT via Ticketmaster.
Neil Young and Stephen Stills – Mr. Soul – live at Light Up The Blues 2015
Jack Black & Chris Still – Bohemian Rhapsody Light Up the Blues 2018